---

Both JVP and LTTE drew support primarily from rural youth. Rulers did not take the trouble to explore
the reasons why the youth remain frustrated
In Sri Lanka, there had been two insurgencies in the South, led by the JVP. And a war too that lasted 30 years.
These had unfortunately destroyed not only our economic assets but also precious human lives as well.
Both JVP and LTTE drew support primarily from rural youth. It is indeed sad that our rulers have neglected their primary duty and did not take the trouble to explore the reasons why the youth remain frustrated.
Another vulnerable group comprises elderly people. The aged face a high risk of poverty since there are no appropriate social protection schemes to take care of the elderly. This becomes even worse due to increasing life expectancy since, the proportion of people aged 60 and above, are projected to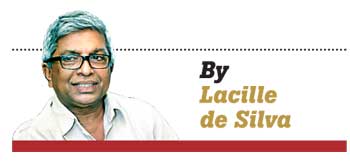 rise from its current level of 11 percent to 16 percent in 2020 and 29 percent by 2050.
It is therefore necessary to look into this requirement futuristically so that these people would be able to remain healthy and productive in their older years.
However, politicians have instead enjoyed all the luxuries at a massive cost to the country. Citizens' welfare had been mercilessly axed in order to pamper politicians at national, provincial and local level. A leading daily revealed that the Government had not taken a firm decision to increase perks, privileges and allowances paid to Parliamentarians, and added that it was however a unanimous decision of the House Committee represented by all political parties in Parliament including the JVP, SLFP, UNP, TNA and the SLMC.
Couldn't they be unanimous for public good?
In our country, income disparity is rapidly widening. The rich are becoming richer. The poor are becoming poorer. A considerable percentage of our population is living below the poverty line. The World Bank has now fixed poverty line at $ 1.90 as from October 2015.
According to the UN, poverty is "denial of opportunities and choices most basic to human development to lead a long, healthy, creative life and to enjoy a decent standard of living, freedom, dignity, self-esteem, and respect from others".
"The hands of some corrupt politicos in Unity Government have also proved themselves to be the greyest of all grey areas. As far as possible, we should slowly but surely remove politicians with unclean hands because the politicians who have earned a name for dirty hands could spoil the soup and destroy everything for the present Government "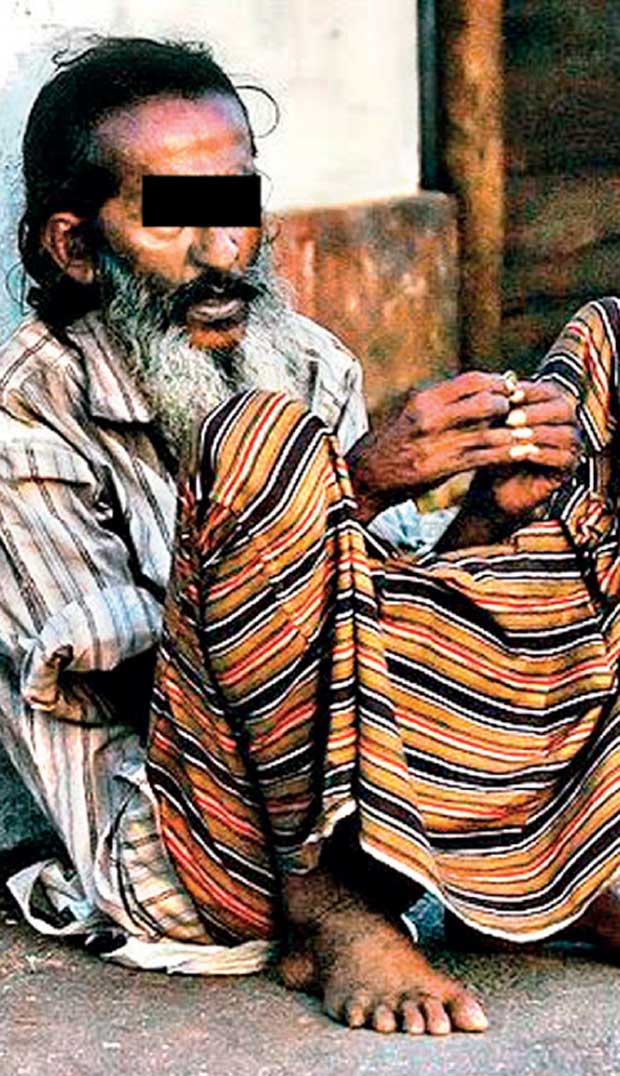 Education, sanitation, availability of food, clean water and employment are the other issues usually considered in this regard. Moreover, poverty undermines human rights – economic (the right to work and have an adequate income), Social (access to health care and education), political (freedom of thought, expression and association), and cultural (the right to maintain one's cultural identity and be involved in a community's cultural life).
I have always taken up the position that the decentralised budget allocations, given to MPs too is a total waste and it should be scrapped.
It is tax payers' money wasted! It has been revealed that these rural folks have been deprived of almost everything. Accordingly, numerous inequalities and disparities have adversely impacted the youth and rural folks.
We must thank the MTV Gam Medda Door to Door programme, which revealed that the rural folks suffer without proper roads, housing, water, schools, electricity etc.
Our own fellow brethren living in the State sector have also been confined to long-term poverty. These estate sector personnel live in congested and unsanitary housing even after nationalization. MTV also revealed that the expectant mothers are suffering from anaemia and the children are suffering from malnutrition. While we thank MTV for their courageous disclosures, we must also unconditionally condemn the successive Governments who had hoodwinked the masses since Independence.
We belong to one of the world's poorest regions – South Asia, with about 25% of the planet's population. According to statistics about 69 percent of Indians live on less than US $ 2 per day; 850 million people.

A third of Chinese, 400 million, remains similarly poor despite the country's amazing success in reducing poverty. Together these two countries contain more poor people than Africa. Politicians should understand that re-distribution reduces poverty. It could be better if they could feel for the "less fortunate". It should then make life easier for rulers, the rich, including the newly rich politicos, in the form of reduced crime etc. If we do not take steps to reduce inequality, the poor perhaps will not spare the rich in future.
Things began to deteriorate since 1970s. Since then, we have heard about indiscipline, corruption, injustice, inequality etc. There were also bomb explosions, mindless killings, kidnapping, assassinations, thefts and other political and social vices. A majority continued to live in abject poverty due to injustices meted out to them by our rulers who stole or wasted their opportunities through corruption and leadership inefficiency.


The people are presently inconvenienced owing to power cuts, both announced and unannounced. The present government has a herculean task because every single public sector institution is utterly corrupt, inefficient and lethargic. The public officers are required to carry out their responsibilities for the benefit of the general public. Are they doing it right? Will they do it if their perks and benefits are increased? No. What we need is to change their attitudes, behaviour and the pattern of thinking. We must create a sense of pride in them to perform their duties with dedication and sincerity with adequate supervision. They must be told that they are not masters and that they are servants. We need a few dedicated hard working public officials at the top to achieve these dreams. We also have senior public officials, who want to feed human beings the rice – "not fit for human consumption" perhaps because his political boss wanted it done that way. What a pity! Their mindset needs to be changed. In our country, if the Ministers break laws, if the public servants too fail to observe the law scrupulously, and the Government becomes the lawbreaker, no wonder they breed disrespect for law.
In order to make a stagnant old-fashioned democracy work, it requires informed and active citizens who understand how to voice their interests, act collectively in speed and hold public officials accountable.

We must never forget that the voters elected the President and the Prime Minister knowing so well that they are from two different parties. As leaders both the President and the Prime Minister are desperately trying to do something for the benefit of the people, which will not be done otherwise.
The President emphasised the need to establish rule of law in order to enhance public accountability and stamp out corruption and indiscipline in our society. It will not bear the anticipated results if the citizens do not make an attempt to understand how difficult this job could be in the present circumstances. We must also understand when politicians are criminals, and when it is in the hands of crooks, murderers, rapists, cheats, liars, ruffians, rogues, thugs and hooligans, it will not be an easy task to restore the rule of law and good governance overnight.
We however need a tough authoritarian regime to tackle these menaces and implement the unpopular but corrective policies. A democratic Government cannot afford to be indecisive for fear of being voted out of office.
For this reason, may I suggest, we should launch an Islandwide campaign aimed at tackling the most anti-social Sri Lankan characteristics such as indiscipline, frauds, corruption, abuse of power, and sabotage?
It is sad even the youngsters now believe the rules are meant to be broken or disobeyed and this mind set has to be changed.

Due to some good luck, during the last 2 to 3 decades, many countries across the globe including Sri Lanka, have recorded substantial progress in human development. We now need vast improvements in the whole system without which, we will not be able to assist people to live longer, healthier lives, and to get the best of education, improved health facilities, with far superior quality in goods and services.
We must never forget that President Maithripala Sirisena has drastically reduced expenditure in the Presidential Secretariat. He has been (Reluctantly) compelled to increase the number of portfolios to keep corrupt politicians with him to run a Government.
Shouldn't our Parliamentarians, who already enjoy all types of cozy luxuries, do their job without asking more and more? The country cannot afford to give them more perks, and more pay and the present regime must stop blaming the former regime!
The hands of some corrupt politicos in Unity Government have also proved themselves to be the greyest of all grey areas. As far as possible, we should slowly but surely remove politicians with unclean hands because the politicians who have earned a name for dirty hands could spoil the soup and destroy everything for the present Government. Politics of those with dirty hands are always questionable. The basic responsibility lies with every Sri Lankan citizen as a whole to search for improvement. We need to come out of massive poverty in our society and the culture of impunity.
May I add we need a democracy that would ensure economic growth and deliver the means for the people to achieve a better life, while protecting fundamental rights and ensuring that the citizens are free from misrule and tyranny.