---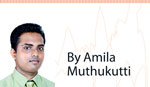 It is needless to note here that the Sri Lankan economy is at a crucial juncture, mainly due to heavy public debt to be settled in the near future.

Regardless of political differences, every government that ruled the country has to be responsible for this mountain of debt by which almost nothing has been done for the development or purposes that loans were taken for, have not yet revealed.

On the other hand, certain actions that the current regime takes for the sake of settling loans, are criticized by patriotic segments of the society. Specially, the lease of Hambanthota port has become a political factor rather than an economic factor to be wisely taken into account in terms of public debt and state of the economy.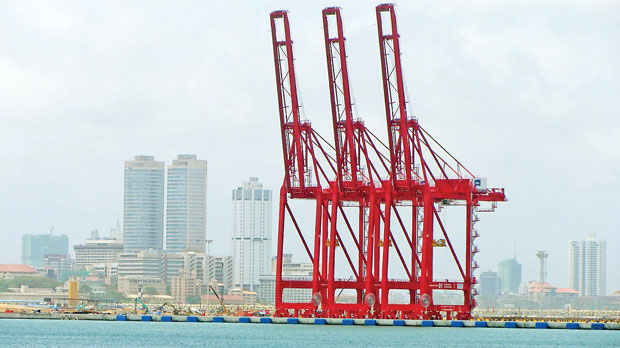 Throughout the history of the country, brave economic decisions have been discouraged by politically motivated rulers who made the entire nation indebted merely for consumption and welfare purposes, further establishing fake development projects which swallowed money, but gave nothing in return. However, these were able to create public opinion favorable for elections, but not for the economy.
It is a known factor that unbearable debt creates a do-or-die situation. That's why, those days, farmers had to commit suicide, as they couldn't settle loans. Nevertheless, we as a country cannot die, because we are bound to be responsible to the next generation.

Undoubtedly, the economy has to be in a good condition, if living standard is to be improved, creating employment. What's wrong with Sri Lankan economy? Where is it heading? What kind of reforms have to be introduced? These are some of the questions which those in power have to answer, before politically motivated economists misinterpret the situation and change public mindset artificially.
Public debt
The International Monetary Fund (IMF) in its latest report on Sri Lankan economy, has warned on public debt challenge, stating that it has risen 82 to 84 percent of GDP between 2015 and 2016 mainly due to exchange rate
Undoubtedly, the economy has to be in a good condition, if living standard is to be improved, creating employment
depreciation which is out of control. In 2017, public debt is expected to rise slightly to 85 percent of GDP due to huge fiscal deficit and exchange rate depreciation continuously going on. Moreover, if contingent state owned enterprises (SOE) debt is included, total public debt will rise to 94 percent of GDP. As far as figures are concerned, real story will be like this. Debt repayment is mandatory and cannot be ignored. Hence, ways the government expects to finance for settling debt might have negative impacts on the public as well as its popularity.

On the contrary, investors also may be reluctant to invest in a debt- driven economy, an economy with significant financial outflows as debt repayment backed by exchange fluctuations. What is up to the government is to cushion possible repercussions triggered by debt, because people don't seem to ready for tolerating it for the sake of debt settling.
SOEs
Because of mismanagement of state owned enterprises for years, assets have turned to be liabilities, another burden on the public. It is an open secret that a significant number of businesses operating as private organizations with the aim of profit maximization is owned by the government via its key strategic investment institutes.

Even if the majority shares of these organizations in different industries belong to the government, they are run to make profits, but not to ensure well-being like other state organizations. If so, how can these enterprises incur losses?
Investors also may be reluctant to invest in a debt- driven economy
By all accounts, majority of the politicians in Asian countries are highly corrupted in comparison to those in western countries. The same can be seen in Sri Lanka as well. For last two decades, they have been mismanaged by appointing politically yes people to the higher positions of public enterprises. Their decisions have pushed enterprises into a chaotic and loss-making situation, leaving no option other than being sold.

Some say that SOEs must be privatized, while others say that they have to be kept public, even when they are incurring losses. It is true that both parties have valid points in their arguments. However, what is the most important is practical points which present realistic solutions.

The history tells the story as to how certain SOEs made profits, once they were in the hands of experienced business people and again incurred losses, when taken over by the government.
Way forward
If a government takes loans and feeds its people, they can be the most popular government being repeatedly re-elected at elections. That path leads to a crisis which no one can escape from. In other words, economics must come before politics, since economics teaches people how to fish, creating a situation where people earn money and feed themselves, when politics gives people a fish, creating a situation where people have no alternative other than being dependent on a corrupted political system.

(Amila Muthukutti is an economist who has published many articles on economics and business management)