---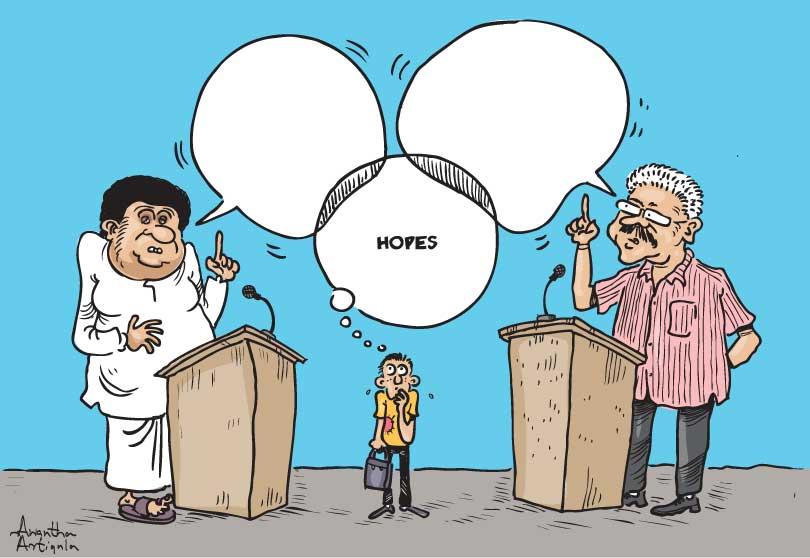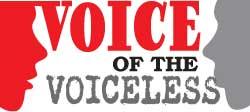 With all the religious, cultural and heritage values enshrined in this country, it is inconceivable that we, as a nation, could have allowed the heinous carnage of 21/4 to be perpetrated and it is precisely because these values are enshrined in us that, as a nation, we rose to help our brethren who were victims of this senseless carnage!!! It is human nature to be selfish and think only about ourselves; but since all religions the world over teach us the value of loving kindness and compassion to all human beings; who then could we have pointed a finger at for these dastardly acts of cowardice, violence and desecration???
When Pujith Jayasundera and Hemasiri Fernando resigned, it was the best thing that could have happened to this country at that time!!! ALL ELSE REGARDLESS, SHOULDN'T THE PRESIDENT HAVE BEEN THE FIRST TO RESIGN??? PERHAPS THAT IS WHY HE WENT TO TIRUPATI THEN, TO ENSURE THAT HE COULD KEEP HIS PRESIDENCY!!! WHAT HE FORGOT WAS THAT ALL THINGS MUST COME TO AN END!!! THE SAME QUESTION CAN BE APPLIED TO THE MINISTERS WHO KNEW, HOW CAN THEY STILL REMAIN SILENT??? AS MINISTER SARATH FONSEKA SAID AT THAT TIME, "IF THIS HAD HAPPENED IN ANY OTHER COUNTRY, THE ENTIRE GOVERNMENT WOULD HAVE RESIGNED" BUT THEN, THIS IS SRI LANKA!!! THE PEOPLE ARE LOOKING FOR CLEAR, COMMITTED AND CONVINCING POLITICAL LEADERSHIP!!!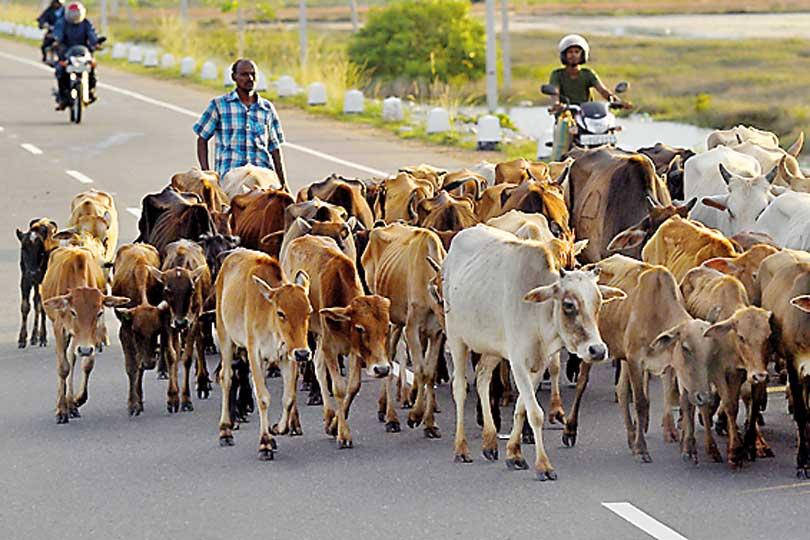 With the forthcoming Presidential Election, the hopes and aspirations of the people are centered on Sajith!!! Sajith has referred to the people of this country as his family therefore, since so many of his family were victims of a senseless carnage, he owes it to the country to give us the truth of what happened; he owes it to the families of the victims and to the people of this country as a whole!!! Notwithstanding all this, Sajith has a whole plethora of issues awaiting him!!! Fundamentally, the homeless poor; and most importantly, those who are subjected to their little houses being flooded!!! The poor of our country are desperately poor, they have nothing and no one to turn to, especially not their government!!!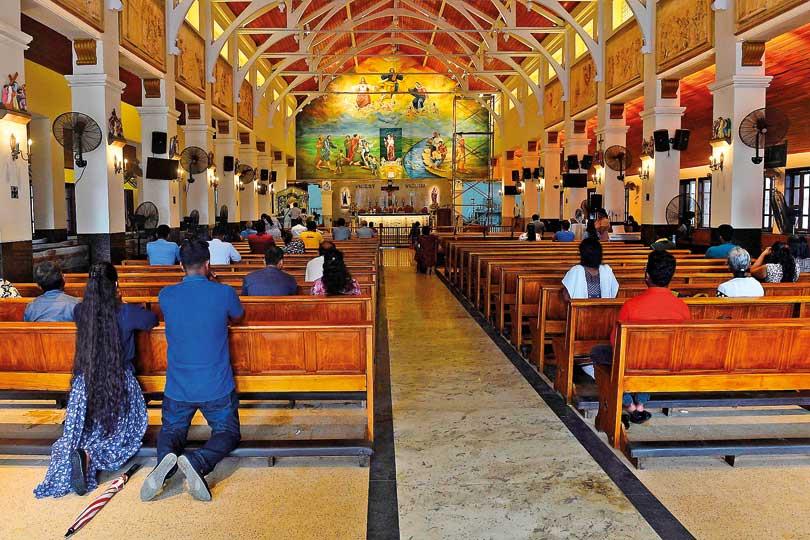 A Presidential Task Force seems to be the need of the hour, particularly in the areas of education and health!!! There is an urgent need to look into the Entrance Fees and Monthly or Term Fees that parents are required to pay, whether they can afford it or not especially when in some cases, the amounts demanded are exorbitant!!! How do poor families educate their children and do they have any alternatives??? This is a vital and sensitive issue that needs to be addressed immediately!!!
Health is the other burgeoning question!!! True our Government Hospitals are an incredible boon to the poor, but they all seem to lack the most important and essential element of HUMANENESS!!! We heard recently that a 20year old boy at one of the Government Hospitals had to have his leg amputated due to cancer!!! He was told last Friday night to fast from midnight as they were going to perform surgery the next day, Saturday 5th!!! At 4p.m. on Saturday afternoon he was given something to eat and drink and told there was no time to do the surgery that day!!! Perhaps the theatre load was heavy but did anyone even stop to think of the trauma that poor child of 20 went through??? What agony must have been going through his mind??? First, terrified about the surgery and it's after effects; then being told 'no go' wait till next Saturday!!! What if the cancer spreads and he has to lose more than just his leg??? Does anyone care??? While the facilities are available the most vital aspect of humaneness is missing and should be looked into immediately!!! Education and Health are the most people-centric areas that Sajith cannot and must not delay addressing!!!
The hopes and aspirations of the people lie on Sajith and, as Father Augustine Fernando from the Badulla Diocese has said and I quote: "This election could strengthen democracy and democratic traditions. Now there is once again a new chance of hope of a better future for all. Many expect Sajith Premadasa as the man most likely to prevail and get elected President of all Sri Lankans. This time the chances of success and stability seem far better than what the people have experienced during the last four years and nine months. There are those who do not entertain that kind of hope in the now unlikely event of his main opponent winning the election." The majority Sri Lankans join Father Augustine in his optimism for the good of our country and her people so that sanity and a peaceful coexistence will prevail!!! Numerous issues desperately need to be addressed and countless areas need to be looked into; the Judiciary most of all, there is no escaping them or putting them off!!! People are tired of being taken for fools, of promises that are never fulfilled, that are continually put off!!! They are tired of the tomorrows that never come!!!
Sajith would do well to remember and emulate these immortal words of the great Mahatma Gandhi: "When I despair, I remember that all through history the way of truth and love have always won. There have been tyrants and murderers, and for a time, they can seem invincible, but in the end, they always fall. Think of it always."
And also: "There are seven things that will destroy us: Wealth without work; Pleasure without conscience; Knowledge without character; Religion without sacrifice; Politics without principle; Science without humanity; Business without ethics."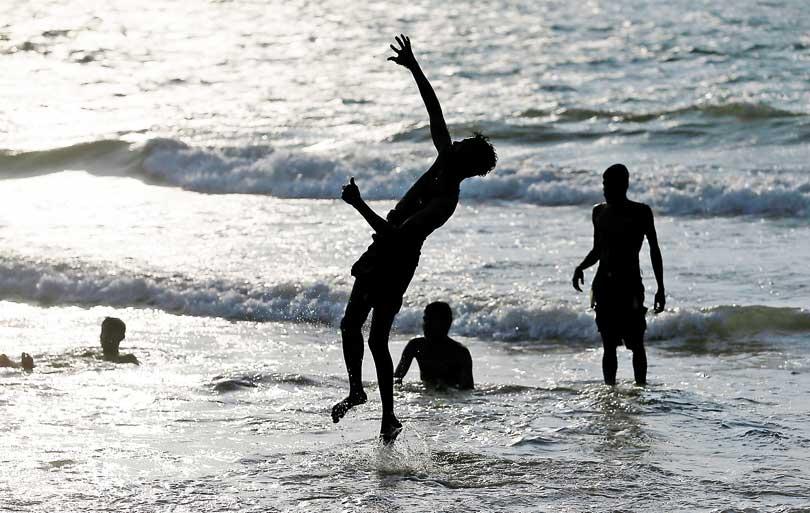 THE VOICE