---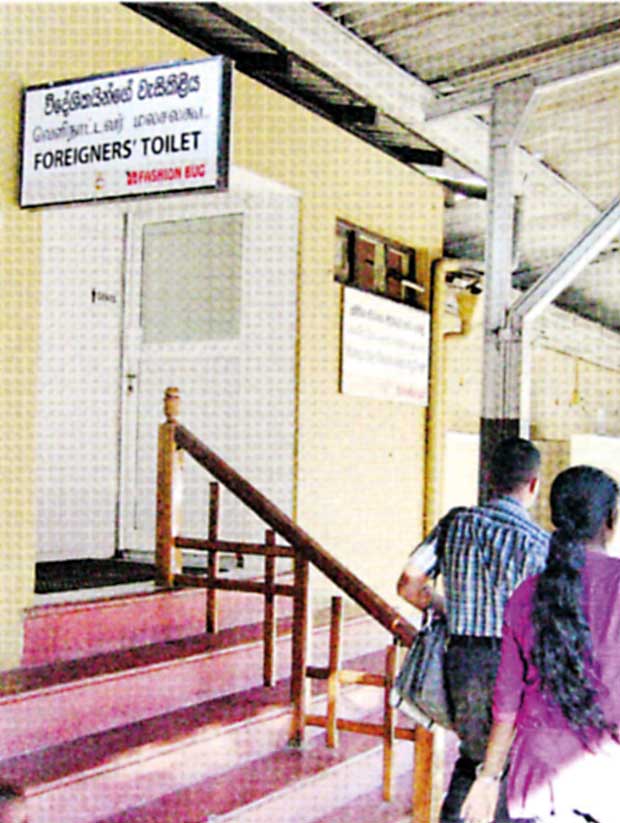 Unlike during the decades back when patriotism was forced down the throat, these days there is a degree of circumspection when Sri Lankans mark Independence Day -- the 69th, which was celebrated last Saturday. It would be demeaning to say our post-independent history is a flop. In fact, viewed in absolute terms, Sri Lanka has become better over the past seven decades; social indicators have improved considerably on the back of extensive social welfare measures and they were, in most cases, beyond the scope of what our mediocre economic development levels would have allowed.
However, a more accurate comparison would be in relative terms, with other countries of the world; where were they then and now? That is when our post independent record is laid bare as hollow. Much has been said about how a host of South-East and East-Asian countries which were dirt poor then leapfrogged to prosperity within a generation or two. They did not have pampered social welfare systems during their sweatshop era of economic take off, often under repressive regimes, however, when the growth trickled down to the bottom, those changes were reflected in their social, political and economic lives.

Our decent achievements of social indicators were a product of a welfare system that predated independence. We were generally better off in most social measures, when compared to most Asian states even when the British left our shores. Our social development levels remain acceptable at present. However, at independence, our economy was also on a sound footing, and it is no longer the case now.
One who would take a closer look at the success or the failure of states would find the driver of that process is not democracy, human rights or god, but the economy. Differential economic growth rates of states over time determine their place in the world, and their people's standards of living. All other

factors affect the process to the extent that they are allowed to interfere with. That is however a function of state power. Some authoritarian states had more state autonomy from society than ours did, which could be either good or bad depending on how that power was wielded.
There is a general consensus about the sorry mismatch of our post-independent promise and reality. However, school text books that teach children about the glory of independence and politicians who spout its virtue do so without acknowledging that grim reality and the factors that led to our gradual decline. That is dangerous because that continues to feed into a vast reservoir of feel good fantasy which continues to blind us. Kids when growing up encounter the reality in the job market, or when in the absence of employment at home, are forced to go to toil under sub-human conditions in some Middle Eastern country.

Every new state that emerged in any time of history had that primary task of forging a national identity, generally representative of all spheres of the nation's life; economic, social, political and external. It was that choice and its implementation that shaped the destiny of those nations for many generations to come. The era during which our new nations emerged was swept with a new sense of liberating ideology that was twisted with an anti-hegemonic world view. Thus the West was viewed as reactionary, the Soviet Union, though Stalin killed 20 million of its own people, was romantic; Capitalism was immoral, Socialism was viewed as the path to economic emancipation
Until 1956, Sri Lanka, then Ceylon, was nonetheless undisturbed by wider trends and by and large trod the path paved by the British. The so-called people's revolution of 1956 followed a wholesale borrowing of the popular anti-hegemonism that was making waves across the former colonies at the time. It may have been done with sincere intentions for the good of average folks though political opportunism itself played a part. However, those policies proved to be a disaster in the long run. Much has been said about the language policy, which was controversial, and over time had disastrous ripple effects, and was made worsened by the Tamil political strategy and emphasis on Tamil exceptionalism, which chose to fight to the bitter end.
"There is a general consensus about the sorry mismatch of our post-independent promise and reality. However, school text books that teach children about the glory of independence and politicians who spout its virtue do so without acknowledging that grim reality and the factors that led to our gradual decline"

The real damage that the 1956 policies caused was for the economy and national competency. Warning shots of which were fired in the first year itself when the economic growth plummeted for the first time since independence and remained so until the end of the decade. Early attempts of nationalization were followed by Statism in the 70s. Those efforts continually stifled the economic spirit of people. A democracy cannot be sustained over the long-run in the absence of economic freedom. Economic freedom generates social freedom as richer the people get, they begin to exercise and expand their rights. Those two freedoms feed in to political freedom and vice versa. Our long term decline was more than anything else because of lofty and often misplaced economic policies that began to be adopted since 1956. Now so much for freedom, as the Sunday Times reported on the anniversary of our 69th independence Day, even toilets in the Fort Railway Station are now segregated. Foreigners are offered separate washrooms while the locals have to use smelly dirty toilets.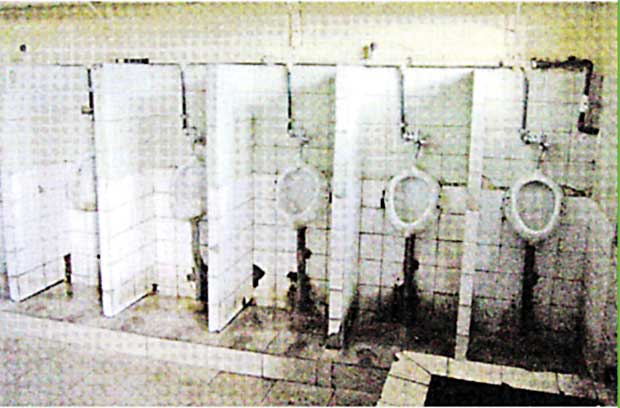 This institutional decline also stems from the long term effects of misplaced social engineering efforts. One function of the changes in the 1956 was to enable the upward mobility of the masses, which was a salutary deed. However, it took place without the exposure to ideological sophistication: Now you have senior public officers who defend segregated toilets. This decline was exacerbated by the Swabasha education policy and politicization of public service. Long-term effects of those policies are now omnipresent in our universities, civil service, foreign service, Parliament and also in media.
This incompetency and inefficiency breed a sense of complacency since when you are a frog in the well, you compare yourself, at best, with those who inhabit the same well. Bringing down the walls of the insular social, economic, political edifice that loomed large over the past six decades will take another generation.
Follow RangaJayasuriya @RangaJayasuriyaa on Twitter