---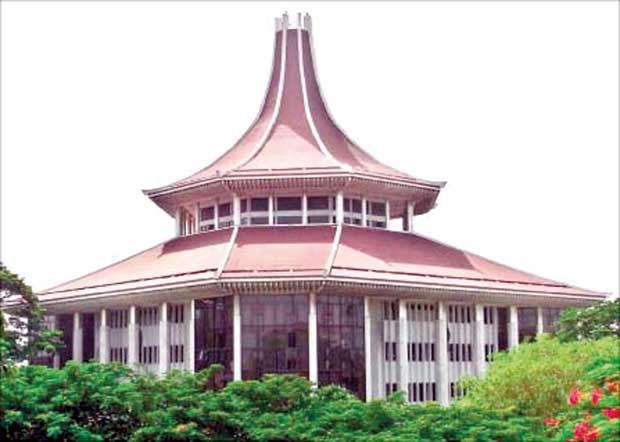 The system of rules that govern our country - our laws - are there to protect us all, as individuals, families and communities. The Supreme Law of our land – the Constitution – serves to assure all people of Sri Lanka, freedom, equality, justice and fundamental human rights.

While laws are often seen as restrictions, decent and fair laws only exist in order to maintain our freedoms, such as our right to life itself. We all understand, for example, that society could not function without fundamental rules prohibiting murder or theft. Working at their best, laws will guard our bodies, our property and our rights. Laws should apply equally to us all. We should know what they are, what they mean, and we should broadly accept the laws under which we live.
Laws are also representative of a value system; they say something important about the character of our society and the things we believe are most worthwhile. For example, the civil law underlying contracts could be interpreted as resting on the principle that 'promises should be kept'. Meanwhile anti-discrimination law indicates a society that values 'fairness'.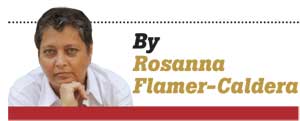 Our laws in Sri Lanka are complex. Our legal system incorporates Roman Dutch Law and British Law, brought to our shores by colonisers in the 17th, 18th and 19th centuries, as well as 'personal laws' that apply only to particular communities or geographical areas (comprising Kandyan law, Thesawalamai Law and Muslim law).
Regular readers of my comment pieces will recall my previous mentions of Section 365A of the Penal Code Ordinance 1883, a historic, colonial, unfair law that targets members of the LGBTQ community and their relationships. But this is just the tip of the iceberg.
Many of our laws are discriminatory and out-of-date, echoing values of the past, and are not performing their duty adequately.
For example, Sri Lankan land laws restrict the ability of women to inherit or control what should rightfully be theirs. The section on inheritance in the Land Development Ordinance of 1935 – another colonial hangover - gives preference to male inheritance.
Due to the package of British laws implemented wholesale in colonised Sri Lanka, marital rape remains legal.
Meanwhile, Muslim women and girls are discriminated against in marriage by laws that do not require their consent, or even a minimum age, before a union is registered.
Of course, forced marriage is not a Muslim phenomenon. As I explored in my last column, this is a practice that is widespread in Sri Lanka and brings shame on us all. Where forced marriage is not explicitly prohibited in our law, it allows the kind of discrimination that our constitution stands against. Sri Lankan activists have spoken out in loud opposition to such practices and a Cabinet Sub-Committee was set up by the government in 2009 in order to amend the Muslim Marriage and Divorce Act to protect women and girls. There have been no positive changes made at the time of writing, however.
"God forbid, we should ever need to rely on it ourselves but when we do, it should be there for us all"
Time and time again our government has been reminded of its international and domestic obligations to repeal and reform discriminatory laws. For example, the UN's body for women's rights - the Committee for the Elimination of all forms of Discrimination Against Women (CEDAW) -
has raised concerns about the Vagrants Ordinance Act - a law dating back to 1841 and originally designed to target violent behaviour in the streets – and how it is being used to arbitrarily arrest women in prostitution, members of the LGBTIQ communities and other minority groups. Reports of harassment, sexual bribery and extortion of these individuals were specifically noted in the 2017 CEDAW report.
What does this tell us? We are living under legislation that was devised by people with different morals and beliefs, living in a very different society to ours at a very different time.
So if our legal system is a reflection of values, whose values are they? Victorian British values?
This is an interesting time in Sri Lankan legal history, as the supreme law of our land – the constitution of [1978] – is undergoing a reform process. Nearly four decades have passed since the passage of the Second Republican Constitution and broad consensus was reached within the nation to enact a Constitution that reflects the present needs and aspirations of the people of Sri Lanka in 2015.
We have all had our say through the nationwide public consultations process, Importantly, based on consultations taking place in all 25 districts of Sri Lanka, the Public Representations Committee on Constitutional Reform recommended that fundamental changes be made to the Constitution's Fundamental Rights chapter, including the guarantee of the right to equality and its enforcement, that no person shall be discriminated against including on the basis of sexual orientation or gender identity, and ensuring that women, both in law and practice, have absolute equality with men. It is now hoped that our government meets our views and aspirations for a new Constitution.
"Many of our laws are discriminatory and out-of-date, echoing values of the past, and are not performing their duty adequately"

But reforms should not stop there. The Constitution is just one law that needs to be addressed. Quite simply, many of our laws are hangovers of a bygone era, in which women in particular were not afforded equal value in law. Of course, maintaining old British legislation on our statute books does not mark us as unique. More than 30 Commonwealth countries, including Bangladesh, India and Mauritius, still have a provision similar in language and effect to 365A.
The general trend, though, is to re-write legislation or in other ways shed the obsolete and discriminatory laws brought in during colonial occupation. The governments of Mozambique, the Seychelles and Nauru have all updated their criminal codes within the past two years. In Sri Lanka, however, not only are many discriminatory provisions still in existence, it is not easy to get rid of them. Part of our constitution that does not allow challenges to current legislation means that the laws, however biased or archaic, cannot be brought before a court.
This makes it all the more important that we educate one another, bring these laws into sharp relief and speak out when we do not accept them. It is up to us to lobby our government to abandon laws that are unfair and out-dated.
Laws should keep pace with the evolving nature of society, and the values that underpin a successful one. The constitutional reform process is an example of how we may look at something that seemed right in the 70s, and revise it to make sure it is fit for purpose today.
Knowledge is key. The law doesn't affect most people most of the time, and so it shouldn't; laws should protect our freedoms rather than lay unnecessary restrictions on us. But the content of those laws is everyone's business.
We should seek to collectively understand where the law is failing us as a society, what it is doing wrong, and how it can be improved. God forbid, we should ever need to rely on it ourselves but when we do, it should be there for us all.