---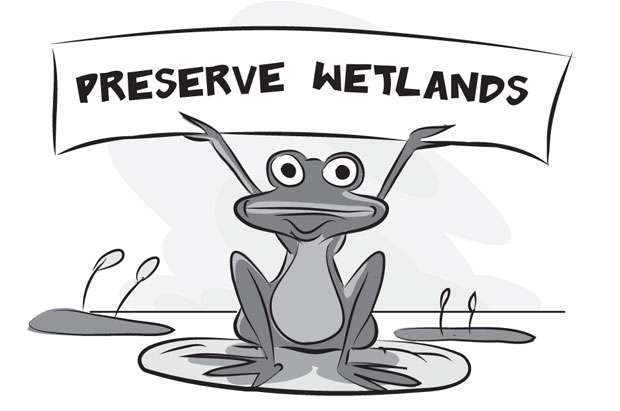 On issues relating to global warming and climate change, it is essential that all people – children and adults – need to be enlightened on the catastrophic consequences if we do not take urgent steps. Ignorance is a mortal sin that aggravates this crisis. Such ignorance was heard from the highest level this week. In Chicago and other parts of the mid-west of the United States, temperatures this week plunged to historically low levels of minus 60 degrees C. In an interview with CNN's top analyst Christiane Amanpour, the Nobel Peace prize-winning activist Al Gore called on world leaders to intensify their battle against global warming and climate change. Mr. Gore, a former US Vice President, was asked whether he had spoken to US President Donald Trump who still says that global warming or climate change is a Chinese hoax. Referring to the extreme cold weather in Chicago and elsewhere, Mr. Trump showed his ignorance of the issues by saying "Where are these activists against global warming? See how cold it is in Chicago," responding to Ms. Amanpour's question about his talks with President Trump, Mr. Gore said it would be unethical for him to give details of the private meetings. But he only said, "You can't put sense into that man's head." That was more than enough.

Today is World Wetlands Day and to underline the importance of wetlands in the battle against global warming and climate change, the United Nations has proclaimed this year's theme as "Wetlands and Climate Change". If there are people, who like Mr. Trump are ignorant about basic issues of this crisis, here are some facts and figures.

According to reports, today as people come together to mark World Wetlands Day, it is the ideal time to reflect on the value of wetlands and how we can harness the natural power of this ecosystem to turn the tide on climate change. Yet more than a third of all our wetlands were lost in just 45 years. Today, wetlands are disappearing three times faster than forests. The world's corals face near extinction at 1.5ºC and certain extinction at a global warming of 2ºC. Wetland loss and degradation are a major concern, as they contribute to global warming by transforming these natural carbon sinks into emission sources. The burning and draining of peatlands accounts for a tenth of annual fossil fuel emissions - while wetland degradation contributes to nearly a quarter of global methane release, the reports add.

Last year, parties to the Ramsar Convention on Wetlands – Ramsar is a city in Iran - agreed to measures that protect, restore and sustainably manage peatlands and coastal eco-systems – as a recognition of the important role of wetlands in mitigation and adaptation to climate change.
In Asia, the storm protection benefits of mangroves in southern Thailand have been valued at USD10,821 a hectare. Mangroves are being restored along the Krabi River Estuary to protect the coastal communities against tropical storms. While Indonesia will be restoring two million hectares of peatlands to ensure the devastating fires of 2015 and 2016 caused by drought and peatland draining – do not happen again.

According to a Daily Mirror article today, Colombo is one of the first 18 cities accredited as a Ramsar Wetland City at the 13th meeting of the Conference of the Parties to the Convention (COP13) held in Dubai last year. This is an honour and a reflection of hard work of the urban planners, agencies and scientists of the country.

While conservationists and Sri Lanka's government are excited about the landmark achievement, we should also be reminded that this award brings an obligation to all the parties to sustain the vital green wetlands and the eco-system services that these wetlands provide by abiding to the UN's Sustainable Development Goals (SDGs).