---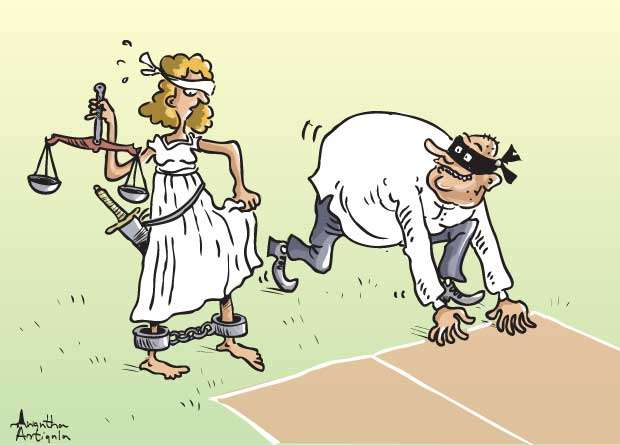 What was the need for all the Pomp and Pageantry??? Was it deserved in any way??? We read that over a 1,000 questions and more than 1,000 petitions had to be set aside due to the prorogation!!!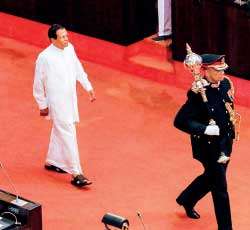 So, why the Pomp and Pageantry??? As Minister Fonseka rightly pointed out, it is too late now for the Government to even try to fulfil its promises. When the Prime Minister was bravely trying to justify the actions of this Government at an interview he gave the press some time ago, he admitted that they had not paid any heed to the development of the country!!! WHY??? What did the PM actually think they were elected to do??? Travel the world!!! If not the development of the country, then what??? Can they come up with anything dedicated or anything constructive now, can they??? If so, the country has a right to know!!! They are experts at making Policy Statements but not delivering the goods!!!
---
In addition to development, the people had also expected that the massive SCAMS and all the fraudsters and conmen who had perpetrated the crimes, would be brought to book, but even this has not been accomplished!!! When Minister Fonseka was asked if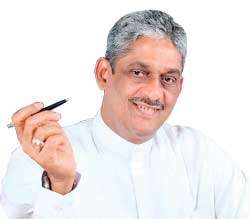 the Government would be able to bring these large-scale fraudsters to book; he said and I quote:
"Now there is no choice and those who have been entrusted with this responsibility will have to carry out their responsibility and deliver the results expected by the people. There is a very short time left, but if the right strategy is implemented, this task is achievable."
That, my friends, is the MOOT POINT!!! "If the right strategy is implemented'!!! The burning question is WILL IT BE IMPLEMENTED OR WILL MORE EXCUSES BE GIVEN, AS ALWAYS???
---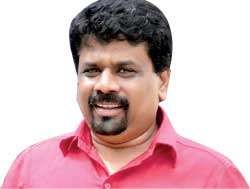 The JVPers are of the opinion that the Ceremonial Opening of Parliament was a colossal waste of money!!! It certainly was!!! What was there to celebrate anyway??? The continuance of people who CANNOT and WILL NOT KEEP THEIR WORD!!!
The country's resources are depleted; we do not have money to be throwing away on GALAS, notwithstanding Ceremonial Sittings of Parliament!!! They are, strictly speaking, not entitled to this because they have done nothing to justify a Ceremonial Sitting!!! Their ranks are in chaos, absolute chaos and they have plunged the country into greater chaos!!! Despite all this, they still felt the need to revert to a Ceremonial Sitting of Parliament, which was certainly not a useful but a wasteful exercise!!!
---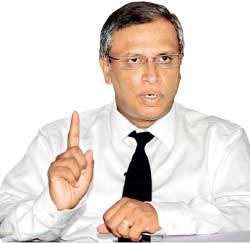 FINALLY, FINALLY, WE HEAR ONE MAN WITH A CONSCIENCE, WITH A BACKBONE SAYING "LAW'S DELAY, BANE OF COUNTRY'S JUDICIAL SYSTEM" - CONGRATULATIONS! Mr Sumanthiran, this has been a long-awaited need. "Law's delay has been the bane of our judicial system so long. Therefore, even in the Criminal Justice System, the accused in very serious cases have often escaped their due punishment by making use of the law's delays," said TNA MP M.A. Sumanthiran!!!
This is exactly what this column has been continuously asking and to which we have had no answers!!! You raised this EXTREMELY GRAVE QUESTION during the debate on the Amendment to the Judicature Act in Parliament. Establishing a permanent High Court at Bar to try certain categories of cases was a desperate need in the interest of JUSTICE!!! The need is to deal with large-scale corruption!!!
---
When the people of our country look to their leaders, SADLY, they have nothing to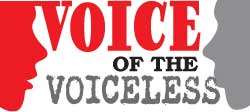 learn!!! No bright shining examples have been set for people to follow!!! NOTHING!!! It is a miracle that INSURANCE has been allowed for school children!!! We shudder – how long before this benefit is also torn to shreds and the undeniable usefulness of this long felt need for our children is torn asunder??? Have we heard of a single Minister in this country, contributing to ANYTHING??? Anything in the name of HUMANITY AND WE DRAW A BLANK!!!
The problem of old age in Sri Lanka is increasing by leaps and bounds but other than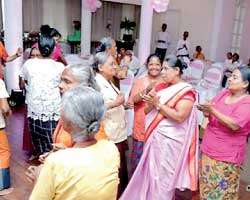 setting up Old Age Homes that cost a fortune, has the Government addressed this problem in any way??? Oh yes, they have, when Ravi K. was Minister of Finance, he imposed VAT on the homes and we are still grumbling!!! I witnessed an unprecedented act of humanity yesterday at the Mount Lavinia Hotel, where around 50 or 60 people were hosted to lunch, ALL OLD LADIES WITH NOTHING AND NO ONE TO DO ANYTHING FOR THEM!!! THEY HAVE BEEN LEFT BEHIND IN HOMES BY THEIR CHILDREN AND THAT IS WHERE THEIR OBLIGATIONS END!!! This is true in almost every home in the country!!! The General Manager of Mount Lavinia Hotel had decided to bring a ray of sunshine into the lives of these poor ladies by hosting them to a super lunch, greeting each and every one of them with a spray of flowers on arrival and adding music and dancing as well to make their day a happy one!!! Poor people, men and women alike, spend their twilight years in utter loneliness, some in ABJECT POVERTY!!! Has anyone EVER ADDRESSED THE QUESTION OF SUSTAINABLE POVERTY???
Perhaps a small pension!!! No that is too much to ask or even expect!!! We only know who you are when we need your vote!!!
---
What are the benefits that are accruing to us??? RISE IN THE PRICES OF GAS,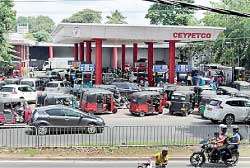 PETROL, DIESEL, KEROSENE, MILK POWDER, BUS FARE, THREE-WHEELER CAB FARE AND EVEN SOME RICE WHICH WAS ORIGINALLY SOLD AT RS. 65/- A KILO IS NOW RS. 80/- A KILO!!!
So, these are the benefits accruing to us Sri Lankans, while the Government concentrates on STRENGTHENING CO-OPERATION WITH AS MANY COUNTRIES AS POSSIBLE!!! We wonder why??? It would be beneficial to the country if they concentrate instead on the LAW AND ORDER SITUATION HERE!!! For instance, in the jungle area surrounding Siri Pada Adaviya and Kuruwita Erathna; WALLAPATTA IS BEING FREELY ROBBED AND MOST OF IT SMUGGLED ABROAD!!! There are supposed FOREST DEPARTMENT CHECKPOINTS, which serve no purpose because no one cares AND THERE IS NO ONE MANNING THESE CHECKPOINTS!!! The Buddhist Priest in the area has complained but with no redress. Huge Lorries come and go taking with them loads of WALLAPATTA and other valuable timber with the surrounding forest area being torn apart!!! SO MUCH FOR THE ENVIRONMENT!!!
---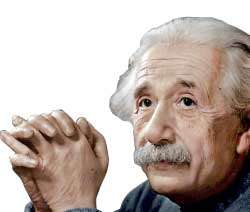 As we have said before, the magnitude of inhumanity, corruption, both large and small scale, is difficult to imagine in a Buddhist country!!! Why can't our buffoons, if they are not religious minded, at least learn from words of wisdom from what the great Einstein said: "We cannot solve our problems with the same thinking we used when we created them!!!?"