---
"Mirror, Mirror Tell me true, Who is the slimiest chappie of them all?"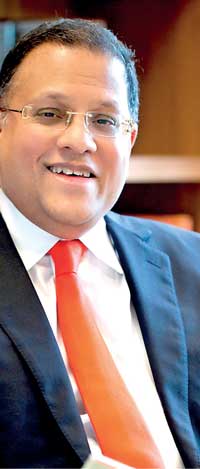 Dedicated UNP supporters loathe Arjuna Mahendran, as much as Mervyn Silva was by SLFP's rank and file; both were retained in office notwithstanding a clamour for removal that was rejected; lead to shock and awe among supporters loyal to the UNP. An 'elected' (Mervyn) and an 'appointed' (Mahendran) make a difference, but is minimal. It is a leadership issue of a personal nature.

Loyalists are the bulwarks of a political party: more stoutly principled than leaders who vacillate on policies and discriminate between friends and party-men. That is a strike point that many dislike, especially on outside parachutists that brings leadership into disrepute while a loyalists toil hard to build an image for the party and its leader. They genuinely hate to see their party or their leader fall prey to foul practices or in the company of undesirables.

First to a leader comes "friends" who did a favour in the past or will do a favour in the future; next comes the old trusted friends who stood beside the leader in times good and bad. These events may not touch the edges of corruption but are in the clutches of discrimination. Power is a drunk: but in the present case leadership can do it comfortably on a soft drink. They care not a hoot when ensconced in power.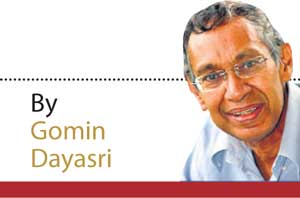 An average UNP party supporter like his SLFP counterpart -- dislike wrongdoings unless he is a personal beneficiary -- especially where it runs into excesses. Often he is a judge in the cause of others. Reading between lines such are smart to distinguish between right and wrong.

Leaders enjoying power lose sight of a vote loss in situations of this nature? Realization dawned late for Mahinda Rajapakse when he found Mervyn Silva to be incorrigible yet seemed obliged to ignore it. A price he had to pay for the company he kept, after media gave timely warning beforehand, which were brushed aside. Leaders never learn from their counterparts' costly errors.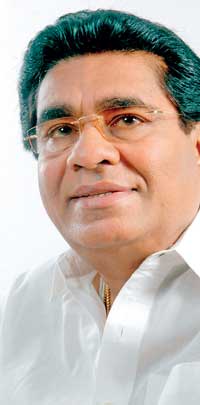 Why do leaders have such faith in dead wood that leads to silly speculation and sounds convincing in the absence of justification? Mervin and Mahendran have stories behind; most of which are in the realm of conjecture in the absence of substance to the contrary.

Arjuna Mahendran is a household name among the middle class that follows media. He was a virtual nobody who became a somebody with his appointment as The Central Bank Governor. From there to reach celebrity status was an easy passage as money-men began to lament on the controversial bond issue that made news. That brought him down several pegs but he was never in the up market to end in a crash landing. It was the nursing of Arjuna Mahendran by Ranil Wickremasinghe that brought him fame. He emerged from the crisis stronger.

Average SLFP and UNP voters like politics clean and wholesome -- being upright and law abiding folk -- exceptions are the JVP cadres. Supporters look up to their political leaders to be likewise. So were Sirimavo Bandaranaike and Dudley Senanayake in the past as was Mahinda Rajapakse (till 2009) and Ranil Wickremesinghe (till 2015) -- true blue or green. Mervin enters Mahendran strides -- the damaged images litter the streets and are not leftovers of Mahinda & Ranil -- corruption is rampant in the higher echelons of society: gangsters are done to death in a shoot out conveniently but the economic 'hit-men' thrive under changing governments. Ask yourself -- does a leader who rules a nation need friends as such -- or do such friends render any service for the benefit of the country when elevated to high office?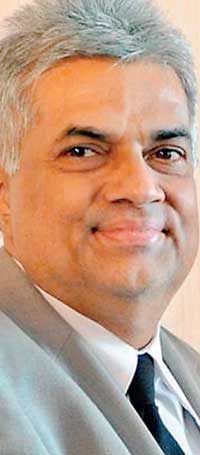 It's courtiers that spoil their leaders during good times and disappear during bad times. I wrote an article titled 'Yes Mr. President" on the work of the courtiers on August 25, 2010. To pick an extract from the web site:
"It started with the "Maha Raja Thumani" billboards appearing at every junction. Your Excellency's landscape was enlarged to encompass a "Your Highness" broadband -- later with an extended Royal Family. It was the work of the courtiers possibly with an exalted position conferred on the demised Sun God. The courtiers were happy since they had established a mock royal court for their merry making and pledged their loyalty to a monarch displayed larger than life in hardboard along the streets."

The article also appeared in a mainstream newspaper but did not please the readers of website, which is a home of strong Sinhala Buddhist opinion.

The comments in web site were predominantly hostile. Quote a few- Siri said-" You are ranting like a disgruntled politician who has just lost an election". Wijekoon bemoaned "Dear Gomin, did you visit the American Embassy recently" Raj quizzed "Is something going wrong for you, Mr. Dayasri? Have a word with MR and sort it out".

Learnt this article, in the mainstream newspaper, was brought to the notice of President Rajapakse by a Presidential advisor. President had chuckled and was amused but never said a word. Probably 1500 words in English was too strenuous an exercise for a man who is allergic to reading. It was more his nature to phone the scribe next day to narrate his version of the story and insist that it be carried but never did it reach the repercussion level to my knowledge.

Often chided Ranil Wickremesinghe in print but never had he faulted me nor has any evil befallen me. But lesser minions in politics have blamed print establishments in carrying my articles.Yes, freedom of expression is still in peril. In Sri Lanka, it seems the author matters much.

Arjuna Mahendran is dispensable. A politician in the height of power must have his moments of glory. He must face challenges and overcome them otherwise it hurts his ego. A Prime Minister knows better than an ordinary man on the street as to who should hold such a decorated office amidst criticism but eventually he is accountable at the polling booth. If you look at the past records of the Central Bank and its politically appointed twins, Arjuna Mahendran and his predecessor Nivard Cabraal -- they did not bring glory to the office of the Governor.

They were both cronies of politicians unlike men like Rajapathirana or Rasaputram who rose from the ranks and are still remembered with honour.

Times have changed but not much has changed from the 17th Amendment to the 19th Amendment in the selection of persons to high office. Constitutional Council has inadequately discharged its duties being too feeble or naïve.

That is sufficient for a story on its own on another day.

Back to Arjuna Mahendran, if he is a true friend of Ranil Wickremesinghe, he should decline an extension, if offered. UNP supporters would rather have him not reappointed -- that carries much wisdom living in a politically variable atmosphere. UNP is hanging to a government by a whisker and the re-appointment of Mahendran will make it worse for the UNP as is against the wishes of its own supporters. The mock 'inquiry' that was held against the Governor disturbed the minds of the persons who voted for good governance. Supporters are genuinely interested in preserving the UNP than the CB Governor. Undoubtedly it is in their interest, which is akin to the popular feeling, in a doubtful democracy.

Arjuna Mahendran is in the process of removing a cornerstone of a government where the Premier has gone the extra mile for him. The Opposition would prefer to have a convenient whipping horse in their midst. If he is dispatched home, the votes that the UNP will lose can be named instead of being counted.