---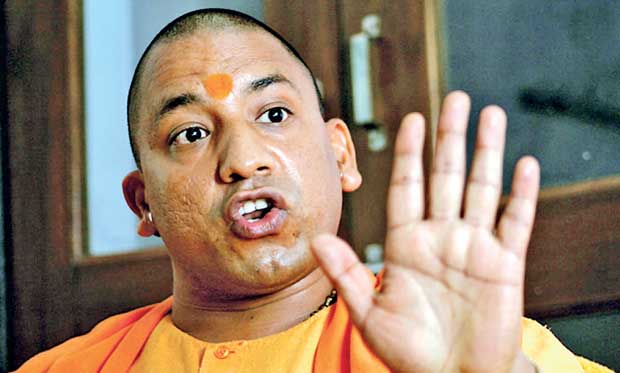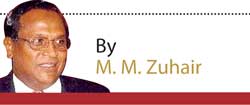 The selection of a 44-year-old Hindutva firebrand and Sanyasi turned politician, Yogi Adityanath as the Chief Minister (CM) of India's largest State, Uttar Pradesh (UP) has sent shock waves amongst minorities throughout India.

Indian Prime Minister Narendra Modi had 325 members out of 403 elected to the UP assembly from his own party the BJP, from whom to select the State's Chief Minister. In a baffling move Modi paved the way for the selection on March 19 of a man, who is facing several criminal cases including an attempted murder charge and charges of promoting religious enmity, criminal intimidation, rioting etc. in the list, to lead the Indian State with the largest population of 420 million of whom nearly 50 million comprise religious minorities, mainly Muslims and Christians with a sprinkling of Buddhists.

Adithyanath is a four times elected Member of the Indian Parliament, wielding considerable clout in the region long prior to becoming the CM. When the 'Yogi' was remanded in 2007 by a Magistrate on criminal charges, the Magistrate and a top Police officer found themselves transferred elsewhere within days.

UP in Northern India is home to several historical cities such as Varanasi, Sravasti, Budhana, Budaun and Gautama Buddha Nagar of Buddhist significance while Agra of Taj Mahal fame, Aligarh and Deoband are home to historical sites and Islamic Universities. Buddha Gaya, which is in the adjoining Bihar State is however close to Varanasi in UP.

Harish Menon writing for the Quartz described Adityanath as "the rock bottom even among the bigoted". Menon wrote further, violence prone Adiyanath "wasn't chosen (by Modi) for any visionary credentials, administrative acumen, economic expertise, or intellectual ability. His pretensions aside, the saffron-clad monk is not even among India's top-line spiritualists. He was chosen for his famed talent for rabble-rousing…"

UP has over 40 million people struggling below the poverty line. But the Modi government, since coming to power in 2014, had already spent over US $ 2 billion on purchase of military hardware from Israel alone! Purchases include anti-tank missiles and Heron TP drones. Religious confrontations, often engineered by agents of the arms industry in third world countries will help boost further purchases of arms and ammunitions! Who is this Adityanath is the question being raised in the homes of religious minorities in the region. As a youth, he abandoned his parents' family and walked miles away to join the famed Gorakhnath temple as a devotee. Unmarried, so he soon became a saffron clad 'Sanyasi', a devout respected Hindu. But his fiery oratory often brought him before large gatherings. He was soon transforming himself from a dedicated Hindu into a politicized religious extremist.

At 26 years, Sanyasi Adityanath was elected a Member of the Indian Parliament from Eastern UP. At three consecutive elections he was re-elected to the Indian legislature. His incendiary speeches, however, instead of leading his people anxiously looking towards the much sought after Hindu revivalism following centuries of foreign domination, got politically disoriented towards religious bigotry and ethnic hatred. Minorities perceive him as a security threat. They had faced many communal conflicts resulting in deaths and displacement. India is being tragically led, according to certain commentators, towards religious and ethnic confrontations and possible conflicts which will soon see the flight of capital and economic destabilization in UP, a largely impoverished state. Spokespersons for the BJP deny the claims and have urged critics to give the leader, elected though on an anti-minority platform, his turn to rule the state.

Concerns have also been raised that the saffron-clad Adityanath's disposition to violence will cause damage to Hinduism and to India's global image. The dangerous rhetoric of Adityanath aimed at thrilling his audience will confrontationally divide peace loving Hindus and Muslims of UP, who had notwithstanding intermittent racial riots had by and large as well as time and again overcome religious and racial divides. Much to the disappointment of the minorities, Modi's choice of an extremist leader as CM is being seen as a threat to reconciliation and integration, which UP in particular and Northern India as a whole is in urgent need of reconciliation and not hostile rhetoric!

(The writer is a President's Counsel and a former Member of Parliament. The views expressed do not necessarily reflect the official position of any posts held previously or presently. He can be reached on mm_zuhair@yahoo.com)