---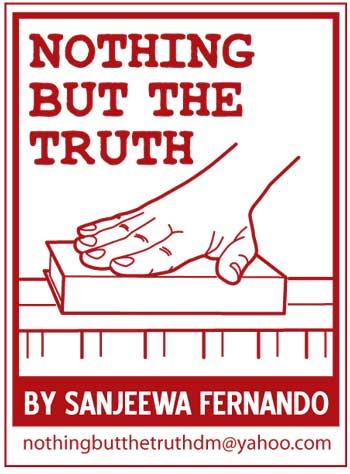 Whether a given hadeeth in the Holy Traditions of Islam is authentic or fake could hardly have been a matter of interest to those who are not Muslims or scholars, under normal circumstances. Quite frankly speaking, why should it be? But when it comes to certain a hadeeth, as it turns out now, the answer has become a matter of life and death, not to those of Islamic faith or its scholarly pursuits, but to total outsiders who do not wish to have any darn thing with such issues. For example, the hadeeth that allegedly promises 72 virgins for those who slaughter infidels, has caused the death of at least 300 human beings who have had no interest at all in the exegesis of the Quran. But as it turns out, it has been of utmost earnestness and deadly inspiration to the likes of Zharan Hashim and his followers of the NTJ.
The general non-Islamic perception seems to be that they are but a very minuscule minority of those who believe in that promise, numbering in to millions, giving rise to activities ranging from knife attacks aimed at 'infidels', to wiping out entire townships and regions for the creation of a 'caliphate'. The military and operational might of the ISIS might have been clipped with the pulverizing defeat it suffered at Baghouz in Syria recently, yet the ideological or 'supernatural' inspiration that drives men to fanaticism is still very much alive. An over-simplistic pooh pooh-ing of the threat of such radical or conservative interpretation of Islam, as our President seems to be doing, is not on the cards by any stretch of the imagination. The threat is perennial, global and immediate!
Ostracized from broad society
While the Sri Lankan society now grapples with the issue of one of its minority religions and it s followers coming under a cloud of suspicion, ostracization and to be frank, rejection by those belonging to other religions and beliefs , the threat that such an upshot from the Easter Sunday attacks pose to the very social fabric of life in this country is by no means over, though the membership of the NTJ has been crushed and their immediate threat contained. One needs to have a cursory glance at the Social Media to get an assessment as to where we are heading. A subdued apprehension that has been there alright, but not reaching boiling point, among so many moderate 'infidels' that a type of expansionist campaign was afoot among some of the sections of the Muslim community, has now surfaced without a doubt and the Sinhala extremists, on the other end of the spectrum are cashing in on this unprecedentedly incendiary situation to spread Islamophobia culminating into physical violence against innocent Muslims.
But unlike before, the moderate 'others' are very reluctant to intervene. Any utterance or move in defence of millions of Muslims who have been living with us for hundreds of years, seems impossible, if not from a genuine feeling of indifference, then, at least from a caveat, that what the extremists portend of, might turn out to be true one day. The moderates are scared of the possibility of having to swallow their own words some day!!
As a Sinhalese, I have little qualms in saying that all our Sinhalese leaders have been scoundrels willing to play with fire, in furtherance of their personal political agendas, at the cost of the health and future of the very nation that has appointed them to be its leaders. But in the same vein, minority leaders too are not exempt from the fair share of blame and as in this instance, as far as the Muslims are concerned, a process of alienating themselves from other communities; especially, from the Sinhala community has been afoot, at least for three decades now. The establishment of Madrasas, the change of attire, Arabianization of general mode of life, the creation of ghettoization of localities were things that signalled a paradigm shift taking place within the Muslim community.
The establishment of Madrasas, the change of attire, Arabianization of general mode of life, the creation of ghettoization of localities were things that signalled a paradigm shift taking place within the Muslim community
Small acts of cumulative weight
I was attending the convocation ceremony for the Masters Degree of my wife, barely a year ago, where Rev. Dr. Oswald Gomis, Archbishop Emeritus and the long standing Chancellor of the University of Colombo gave away the certificates. All recipients, other than those clad in garments that showed they were Muslims, did the courtesy of bowing down in the traditional Sri Lankan way in reverence of this scholarly and priestly personage; the Muslims, I am afraid, obviously going by the scriptural instruction of not worshipping anyone but the Almighty, shook hands with the Former Bishop! But cutting quite a contradictory picture to what they were doing, the sagely Archbishop Emeritus, every time a young Buddhist monk came to receive certificate, would make a movement to show that he was trying to stand up, from the seat, as a mark of respect to a priest of another religion. The general impression among the audience with regard to the two distinct acts is hardly in need of explanation. There is a cumulative effect to all our actions!
Now the conventional Muslims leaders -- again scoundrels of the top drawer -- are trying to show that they have done everything to pin point fanatics of the nature of Zaharan and his aides. Yet it is not going down well with the other communities, to say the least. So many questions with regard to their affiliations, relationships, businesses, interventions etc. are too suspicious to be shrugged off as innocuous co-incidents.
A cause without grievances
After 30 years of civil war, and much blood shed, we finally thought that lasting peace emanating from social political and communal consensus was here. Yet, alas! it turns out that it is not the case. A state might be able to address the grievances, of a given community, as in the case of the Tamils or a given class of persons, as in the case of the Sinhala youth who rose up in arms twice. Whether one agrees with them or not, at least, there are prima facie, grounds for discontent. Yet the uniqueness of the new mode of strife that Zaharan unleashed was, that it cannot be addressed. In fact, there are no demands at all. Not from a conventional sense.
You either embrace my faith, or die!!
In my view, the phenomena of hundreds of swords discovered from either inside or the vicinity of mosques could be either for defensive purposes in anticipation of an attack that has been brewing among the Sinhala Buddhist far right for some time now, or alternately, in preparation to carry out the instructions given in the hadeeth that promises such assailants, virgins in heaven! My abilities of perception do not offer me a third scenario.
I personally want to believe that it was for the first reason and that such murderous intentions have not been in the minds of those who frequent such places. I see the faces of many Muslim friends, associates, colleagues and neighbours, whom we have known for decades, respectable, peace- loving and moderate, wishing that we can live on peacefully and with respect for centuries to come. Readers of this very column will recall how I have defended minorities in the face of Sinhala far right and their political masters; yet the scope for such interventions is becoming narrower.
It is up to the political and religious leaders outside the mosque, to ensure that we leave the ordinary Muslim with a choice. But at the same time, it is up to those of influence inside the mosque to make sure that outsiders see that it is as a matter of choice.
On both counts, I remain optimistic: But as anyone can see, I am in the minute minority!!