---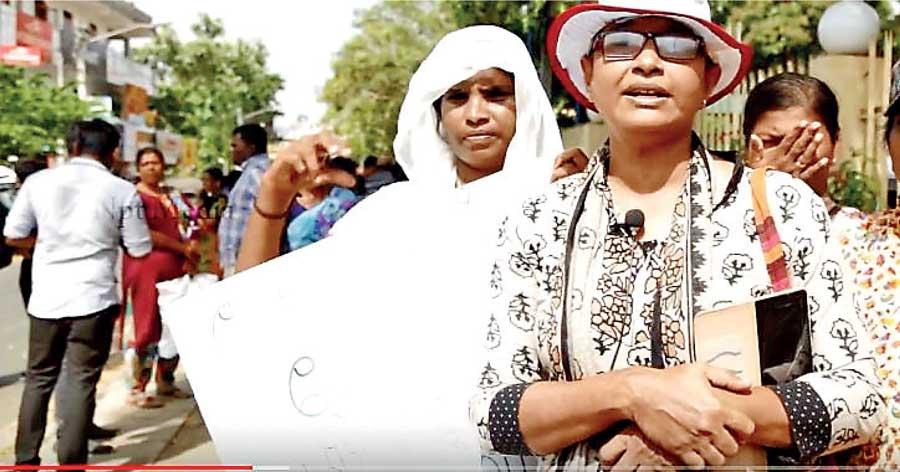 Inclusive life at the university could be considered

University education comes under focus as new students commit suicide unable to face barbaric ragging culture
Yes, ragging has now become an act of cruelty and sadism committed by some of the senior students of Sri Lankan Universities on newly admitted students.

Often overseen, it appears helplessly or intentionally, by the University administrations. Jaffna University senior students in Kilinochchi have taken sadism against their juniors to such disgraceful levels that their victims, as a means of escape, have resorted to commit suicide or to abandon their dreams of higher education.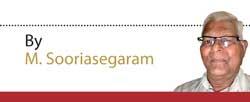 Concerned parents are naturally traumatized and the fear of victimization is spreading among others aspiring to go to university.

The indecent, masochistic, sexist, gender-insensitive and violent behaviour suggests they need psycho-social counselling and rehabilitating measures. Children leaving school as teenagers are also ill-prepared at school to face the challenges of the wider world. They too have missed out education and training on gender equality, psycho-social and other gender-related matters. Schools, as well as universities, have failed to provide this essential developmental education. Parents too have failed to prepare their children to face these challenges because they are ill-equipped to do this. Such education and training can only be given by specially trained and qualified teachers and trainers and must form an integral part of the school curriculum.

Blaming the offenders and punishing them will not resolve these issues because they are superficial and ineffective in addressing the root of the problems.

Universities must provide a safe, healthy and civilized environment for young people to enjoy the rare opportunities provided by the state to receive higher education free of charge and at public expense. As far as I know, this opportunity is not available anywhere in the world except in Cuba and Sri Lanka. Needless to say, we need to cherish it and make full use of it to produce high calibre intellectuals, scientists, economists, historians, sociologists and other professionals to engage in nation-building tasks in Sri Lanka.
Blaming the offenders and punishing them will not resolve these issues because they are superficial and ineffective in addressing the root of the problems

Can we expect our new President to root out this evil practice in our universities? Many seem to think so in spite of the complex issues involved.

Ragging is a colonial legacy introduced in our only university then, namely the University of Ceylon, which had two campuses, one in Colombo and the other in Peradeniya. But it never reached the current sadistic levels. In both these campuses, ragging was carried out by students entering the university from elite schools where the western and colonial way of life was fostered. Undergrads were from well-to-do pro-western families, well connected, well-fed, well dressed, well catered for in every sense, sportive, confident, English speaking of course, and with all that naturally they became the university bullies or tyrants. This colonial ragging culture is now being sheepishly and shamelessly followed by our people.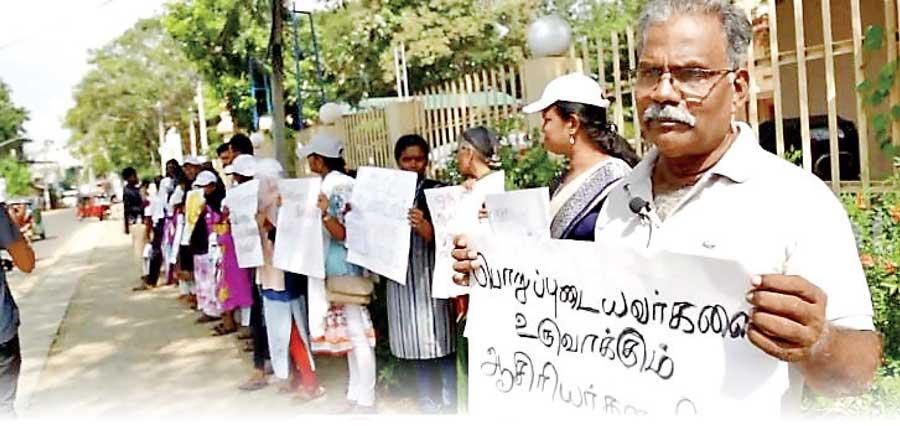 It is very interesting to know that only Westerners were admitted to the Royal College for a long time. Then came a period when Tamils were also admitted but not Sinhalese. Sinhalese were admitted much later on.
The 'divide and rule' policy surely was one reason, and the other possibly for services rendered to the colonialists by Tamils who benefited from colonial rule.

When I heard this first, it came as a shock. But I realised that was the method of British colonialists wherever they took their plunder. Coming back to the ragging culture, I have a constructive proposal, for the consideration of the President, Prime Minister, Minister of Higher Education, University Grants Commission, all the university Vice-Chancellors and more importantly for all the student unions of our Universities, because such challenging changes are best if they originate from the students themselves.
Often overseen, it appears helplessly or intentionally, by the University administrations

This is also to promote public debate and discussion on this subject because after all, it is the taxpaying working people and businesses who pay for free education in Sri Lanka.

For young school leavers, it is a dream come true, when they succeed in securing a university place after 13 years of hard school work.

It is the duty of the University community, especially senior students, to welcome and embrace the new arrivals rather than intimidate them to ensure a happy start to their university life.
I suggest that the damaging ragging culture be replaced by a welcome programme for the new arrivals consisting of the following:

Celebratory get together functions for seniors and juniors to get to know one another. This can be done for each faculty as well as for the whole university.

Seniors to introduce all university facilities to the new students: Indoor and outdoor sports facilities, societies, library facilities, drama/theatre/music/dance/cinema venues, book shops and printing facilities, cafeterias, places of worship, facilities available at the university for differently-abled students etc.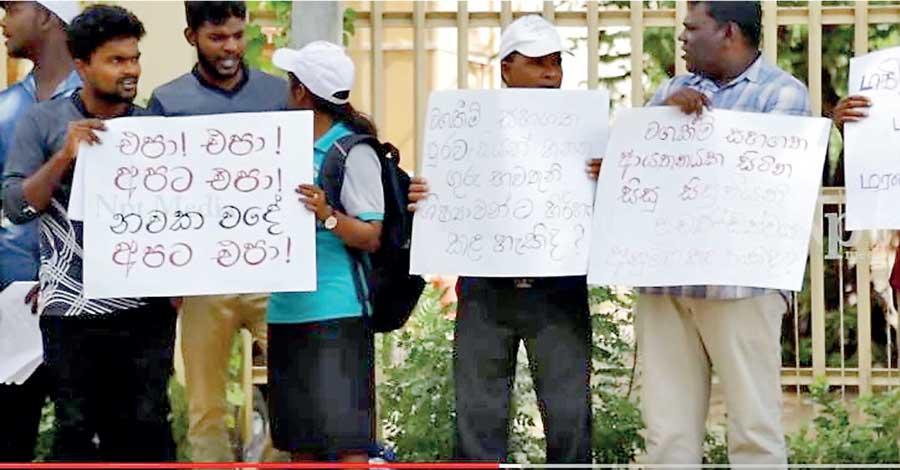 Organize inclusive sports, drama, music and other multicultural events so that all students can participate and this will encourage cross-cultural friendship and mutual understanding.
Introduction to student union activities.
Interfaculty events for interaction among students of different faculties.

Introduction to Sinhala -Tamil - Muslim friendship association, if one already exists, or else help to form one.

Organize a university vs public charity event or a banner-carrying march in the university town for a worthwhile cause such as creating awareness on environmental protection, dengue prevention etc. Encouraging and respecting cultural, religious, political and intellectual pluralism and diversity.

University is not a place for mechanical learning, passing examinations and securing worthless degrees, but to develop a creative and inquiring mind with analytical and research skills in addition to graduating.

It is where the country's brainpower and high calibre human resources are created to take the country forward to future centuries. Herein lies the importance of free education to our children from pre-school up to university and beyond. Therefore no one should be allowed to mess around with our priceless university education.