---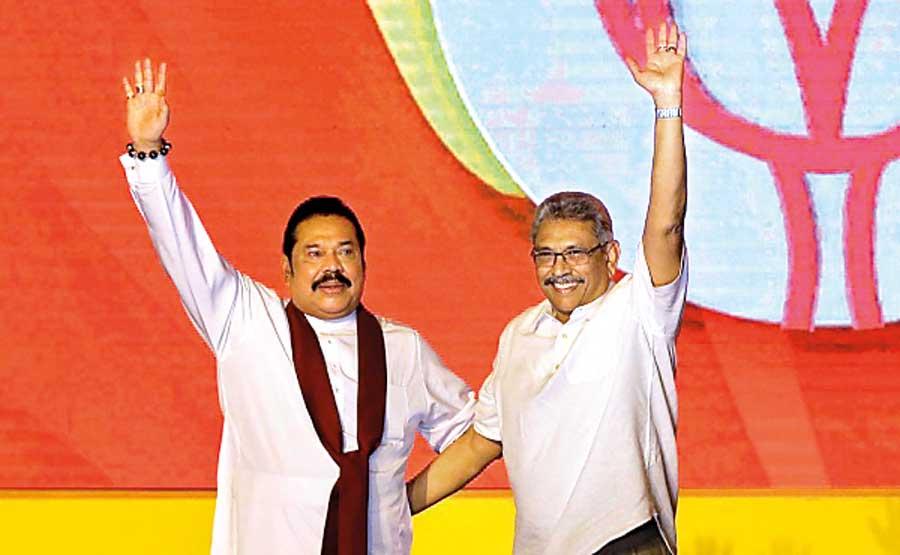 The unprecedented turnout for inaugural rally at the Galle Face Green— the record crowd that filled not only the Green but vast stretches of Galle Road and the surrounding areas on the previous day had a definite influence on the result, as it inspired the floating voters at Elpitiya. The Premadasa group correctly surmised this against, as we are told, Ranil Wickremesinghe's wish was that the election should precede rally. If Sajith conceded to this idea, and the rally was held subsequently, the party would have performed far below this percentage at Elpitiya. UNP leader had advised that the Pradeshiya Sabha election in Elpitiya should precede the rally so the massive turnout would leave a good impression on the electorate for a longer time, even after losing Elpitiya, [which was a foregone conclusion].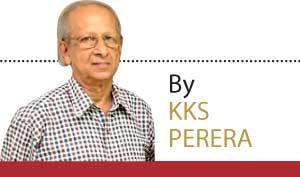 Result of a Pradeshiya Sabha election without ethnic borders is unrelated to an all island referendum. The UNP with Sajith Premadasa's popularity secured a meager 24% of votes in Elpitiya; the worst in the history of the Southern Province's locality, where Ranil managed with 29% in the previous LG election held in 2011. In some wards, UNP achieved only 19%, and was placed third, below SLFP. Sajith's men correctly read the mood in the villages after the very poor response they received at several meetings, and others which had to be cancelled, speculated a Galle Face flop if it had followed the Elpitiya.
The million dollar question mark is, what does the result of Elpitiya indicates to the electorate? The frame of mind of the voter at a national level has no relevance to a remote Pradeshiya Sabha result. What sort of presumptions can an analyst make in discussing the outcome of next Presidential election using above statistics, which is just five
weeks away.
"Mahinda Rajapaksa, the veteran campaigner promptly told the media that the 'first salvo' of Gota's victory have fired by the Elpitiya people; but he warned the overwhelmed supporters that Elpitiya is just a peck of the national electorate"

The local government election for Elpitiya postponed in February 2018, was held on October 11, 2019, after a lapse of eight and a half years drawing an unprecedented political attention because of its coincidence with the election for the next Executive President. The POHOTTUWA won it comfortably polling 23,372 (56%) of the total valid vote. The main rival and governing party came a distant second with 10,113 votes (24%) votes. The SLFP the new co-partner of SLPP polled another 5273 votes (12%) and the JVP their usual base; 6% (2435) votes.
Mahinda Rajapaksa, the veteran campaigner promptly told the media that the 'first salvo' of Gota's victory have fired by the Elpitiya people; but he warned the overwhelmed supporters that Elpitiya is just a peck of the national electorate, and there's a long way to go. His inference somewhat tallies with the UNP's position [which largely depends on minority votes] on it, that the Elpitiya's registered votes of 53,200, apart from its predominantly Sinhala-Buddhist nature, is just 0.34% of the national register, and cannot be taken as a reasonable sample of the national electorate.
The effect of this sample or opinion poll has actually overshadowed the attention from Sajith's Galle Face show. Winning all 17 wards in Elpitiya, with [PR system awarding seven, three and two to the UNP, SLFP and JVP reflects the frame of mind of the voter in a Predominantly Sinhala-Buddhist locality. [SLPA 56%, UNP 24%, UPFA 12% and JVP 6%]. The SLPP and SLFP added together achieved a very healthy 69 %. The gradual wearing away of the UNP vote base over the 4 ½ year Yahapalana rule is dismal. Did the loss of Ranil's 'Mr. Clean' image add to the election disaster?
Gota's handicap [6.5 less 4.1] 2.4 mn votes
Results of the latest Local Government election poll held island-wide in February 2018, has given SLPP/SLFP a clear 2.4 million handicap as they enter the Presidential race. The statistics are based on 2017 electoral register where 13.7 mn voters, out of which 79.9 [11.0 mn] reached the polling booths. A combined SLPP/SLFP secured 6.5mn, and working on the basis of 80 percent turnout at November 2019 Presidential election, 12.8 mn would cast their votes, requiring 6.4 mn plus to declare winner on the first count itself preventing a preference count. True, Gotabaya Rajapaksa can boast that he is already in possession of the minimum requirement, unless a section of the 6.5 mn, especially the floating voter decides to shift loyalty. Further there will be 2.2 mn new voters as per the Commission's 2018 register; and 80% of this addition will account for 1.7mn, of which a large majority are floating votes of youth who will use their franchise for the first time on November 16. Assuming that the two main contenders share 1.7 - .17 [10% allocated for the rest]= 1.5mn equally, also that he will retain the February 2018 position, Gota would secure a healthy 6.5 plus 0.75 =7.25mn or 56% of
valid votes.
Sajith on the other hand, requires to gain 0.75 plus 4% minority votes, [who did not vote with the UNP in Feb2018] numbering 0.5mn plus – 6.4 [3.6+ 0.75+ 0.5] - 4.85=1.55mn.In other words he will have to steal .77mn [770,000] from SLFP/SLPP for a victory. A herculean task indeed. But an achievable, not unattainable provided he amend some of his ways and campaign strategy.
All this means the UNP has not been successful in boosting its image with Sajith at the helm. Can Sajith alone erase the sins of the party of which he is very much a party? Sajith must make promises aimed at correcting his colleague's evil deeds in his campaign if he is to make an impression; just empty rhetoric will not do.
After a bitter and hostile battle within the hierarchy of UNP, Premadasa managed to win the party's candidacy. He successfully forged a unity, after convincing the contenders that he is the best bet who is able to attract, particularly the youth and floating vote. A daunting task is ahead of him in the forthcoming election. He has certainly aroused enthusiasm of grassroots in the party's declining popularity and public discontent of the government following its dismal performance and highly corrupt operations during the four and a half years in office. Though he arrived as a new strength with much dynamism, vitality and promise, he cannot totally detach from their unpopular policies, and his attitude would not fully exonerate him of guilt, as he remained as number two being the Deputy leader. Why did the UNP deteriorated from the 2011 position at the Elpitiya? It is because Sajith Premadasa failed to make even a little bit of a feeling with the Elpitiya voter. They had polled 314 votes less than 2011, irrespective of 8000 new voters casting their franchise [18 % increase] in register. The percentage of UNP dropped from 29% to 24%.
Winners and losers
As at present Gotabaya Rajapaksa holds a clear lead; politics in Sri Lanka is a most uncertain phenomenon; in a straight fight, person to person, a single mistake would suffice make a winner lose. Our politicians are notorious for making controversial remarks, racist comments leaving the voter often confused whether to distrust their good sense.
Some Indian politicians are no better. In April 2014, opposing death penalty to four young men convicted in a case of gang rape, Mulayam Singh Yadav, a Samajwadi Party senior said, 'boys will be boys, they commit fault.' Every politician makes such blunders at some point being questioned by shrewd journalists, but without lasting consequences. However, on a rare 'grand' occasion, one of them will deliver something so bad that it ends his career. Candidates make offensive, and stupid statements condemning an opponent or a supporter of another candidate that will ruin his chances of winning. The best example being Field Marshall Sarath Fonseka the common candidate who came close to winning as UNP led alliance in 2010, when he slammed an ex army officer using highly abusive vocabulary at a press conference.
Mudslinging; uttering falsehood, empty talk, trifles: something of no value is negative campaigning; it is a process of intentionally spreading negative information about an opponent to degenerate the public image of the said. Spreading of such information can either be an honest wish of the campaigner to warn the voter against real dangers of the described, or due to his dishonest thoughts of winning against his rival at any cost.
US President Donald Trump used an onslaught of personal boasts, dramatization and exaggeration; unusual special strategy to win over American voters; Once he said, "I'm very highly educated. I know words. I have the best words." We often hear such rhetoric these days.
Writer can be contacted at – kksperera1@gmail.com