---
When Maithripala Sirisena announced that he would run for President against Mahinda Rajapaksa, he was flanked on one side by Rajitha Senaratne. Sarath Fonseka is a Field Marshal, is an ex Army Commander and was the candidate that the Opposition fielded against Rajapaksa in 2010. Champika Ranawaka is the General Secretary of the coalition that promoted Yahapalanaya in August 2015. He also represents President Maithripala Sirisena in the Constitutional Council. All three are Cabinet Ministers.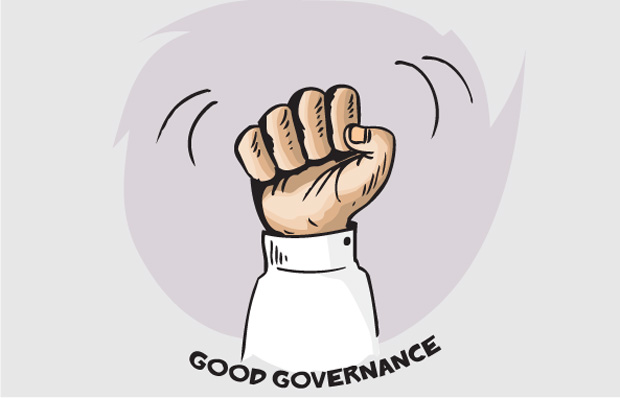 All three, either in their May Day speeches and post-May Day statements, have directly or indirectly called for 'crackdown' on the Opposition. Ranawaka used the classic argument that trade unions cannot be allowed to hold the entire citizenry to ransom. Fonseka and Senaratne didn't mince their words about calling for the blood of the Rajapaksas. In language quite out of sync with the spirit of good governance that the present Government identifies with and says it wants to establish, Fonseka vowed to hang Mahinda Rajapaksa by his satakaya. Senaratne bragged that any dissenters would have their houses surrounded, that trade unions would be destroyed and also that Fonseka would be given necessary powers to do whatever was necessary.

It is of course no secret that unions as well as groups have often been used by opposition parties as foot soldiers in their various political campaigns. In this country it is par for the course for the particular opposition to piggyback on any organized political activity that takes on or embarrasses the government in power. On the other hand when a government that swears by principles of good governance opts to quell dissent by means that are illegal or unethical in terms of professed values or else goes to the extent of scripting legislation allowing for such high-handed response, it is at the same time an acknowledgment of failure.

That failure is being essentially blamed first and foremost on the Ministry of Law and Order. The Police Commission and the Police itself have been put in the dock by these three ministers. Are these bodies incompetent? Are they not independent? These are the questions that are not being asked. If indeed there's dependence and incompetence, have corrective measures been administered, one can also ask. There is no sign of any such move. It seems that the age-old policy of peopling the Police with friends and family or else political supporters has continued under this regime.

Perhaps the ministers are frustrated by all this and therefore compelled to consider short-cuts, convinced probably that clean-up would take (too much) time. This, however, raises the question about purported allegiance to the spirit and word of good governance. On the other hand, it raises the spectre of a police state. Field Marshal Sarath Fonseka, despite the title, is not a soldier any longer. He is a politician. He speaks like a politician and one that completely disregards propriety on all counts, from public speech to the business of good governance. Putting such a person in charge of managing dissent (to put it mildly) in the name of the greater good of the overall citizenry smacks of an increasing faith in the extra-judicial.

The message is dangerous. What we could be looking at is a political formation marked by repressive control of all public life, which history has shown, quickly slips to a situation where there is an arbitrary exercise of power by police and even vigilantes as opposed to the regular administrative and judicial organs of government as per established legal procedures.

Sections of the ruling coalition have raised their eyebrows about these statements, but the absence of a clear strategy to arrest these voices that seem intent on bringing on anarchy and more importantly a plan to address the various errors that have pushed things to this, is disturbing.
The ire of the three ministers should be read as frustration, if not fear that things are slipping out of control. The prudent response of the President and the Prime Minister should be to calm them down, sit together and come up with a strategy that is more in line with the political sentiments they expressed in the run up to the January 2015 Presidential Election. This is not the time to listen to ill-tempered and garrulous voices. It is the time to find the voices of reason and heed their advice.
A police state would be a disaster. Period.