---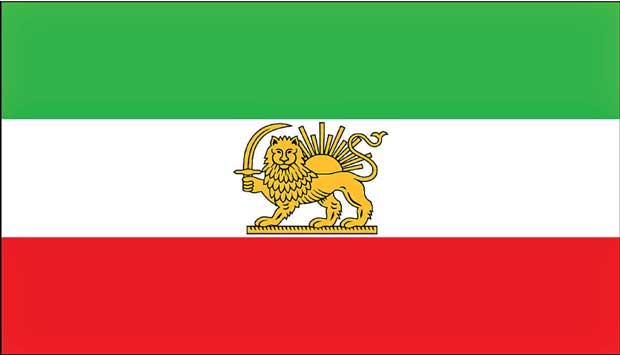 Although the news from the Middle East creates an impression of an imminent war, chances are that Iran and Saudi Arabia continuing to play it by proxy until the rookie, the impulsive Saudi Crown Prince Mohammed bin Salman is assured of unlimited military assistance by the Donald Trump Government.
After all it is nothing, but a spectacular checkmating by the two Middle Eastern giants that the world has been eyeing during the past few weeks with ballistic missiles flying over Riyadh following the starving millions in Yemen, forced resignation of Lebanese Prime Minister Saad Hariri and the Iraqi victory in Kurdish controlled Kirkuk with help of Iran, its one time enemy.

Though it appears that the tit for tat game is being continued it's more than obvious that Iran is way ahead of Saudi Arabia as far as power and strategies are concerned. With Iraq, Syria, Lebanon, Yemen, Palestine, Bahrain under its thumb the modern Iran has already consolidated its influence in the majority of the lands that came under the ancient Persian Empire. The only difference is that instead of managing them by direct rule they are being controlled by its proxies. Besides, irrespective of the sectarian divisions, at any given time the rest of the Muslims in the world prefer to throw their weight behind this predictable, strong, anti-US Islamic state than the pro-US, Wahhabi state of Saudi Arabia.

Saudi Arabia has all the reason to worry. With an economy on the brink of bankruptcy, a divided royal family, a disillusioned electorate reeling under exorbitant taxes, aggressive Iranian allies as its neighbours and a Muslim world that is cynical over the manner it panders to United States, Saudi Arabia is at a gross disadvantage financially, politically and geographically in the event of a war.

Worst, in his efforts to checkmate Iran the adventurous 32-year-old Crown Prince Salman seems to be aggravating the plight of the nation instead of improving it. Vowing to put the country on a more secular direction on the principles of good governance and equality Salman has introduced a slew of reforms on economic and social rehabilitation. The rate at which these are introduced and the unprecedented hike in taxes have left the electorate both confused and disillusioned. On the other hand his recent corruption purge targeting his relations has been viewed as a move to emasculate and embezzle the challengers to his rule. The economic situation is such that it has been announced that the country is to introduce new bankruptcy laws from next year onwards, so that the indebted companies can declare insolvency. Right now Saudis contribution to US oil imports stands at around 11%, a drastic drop from the nearly 25% that they enjoyed in the 1990s. This has resulted in a crisis as depletion of reserves put the Saudi Riyal which is pegged to the US Dollar, in trouble.

For us Sri Lankans both Iran and Saudi remain political allies especially following their backing at the UN and in the war against terrorism. Saudi Arabia has been a major source of overseas revenue with an estimated half a million Sri Lankans employed there right now. On the other hand there's evidence that Iran or rather Persia has been trading with Sri Lankan Kings for two millennia or so.
Unlike us, India and Pakistan have already drawn their lines between the two Middle Eastern powers.

Having given the green light to its ex-army chief Raheel Sharif to head Saudi-led Islamic military coalition, Pakistan also took part at the Donald Trump-led Arab Islamic American summit held in Riyadh in May. It's no secret that in its bid to win the Trump Government over India, Pakistan strongly relies on the fellow Sunni nation, Saudi Arabia.

Last year India, Iran and Afghanistan signed a tripartite agreement to develop the Iranian port of Chabahar as a transit hub to supply Indian goods to poverty stricken Afghanistan, thus bypassing Pakistan which has barred transportation of Indian goods through its territory. For this purpose Iran and India agreed for a USD 8 billion investment in the port. Two weeks ago a shipment of 15,000 tons of wheat bound for Afghanistan from India, reached Chabahar. The consignment which is an Indian gift to Afghanistan was to be sent through Iran by road from the port. Interestingly, the Trump Government, which is usually critical of others' dealings with Iran, however has heaped praise on India for helping hapless Afghanistan.

Saudi Crown Prince Salman has all the right to defend his country's interest in the region. However given the manner in which he has executed his strategies so far it appears that the young royal has a long way to go before getting a full grasp of world politics.