---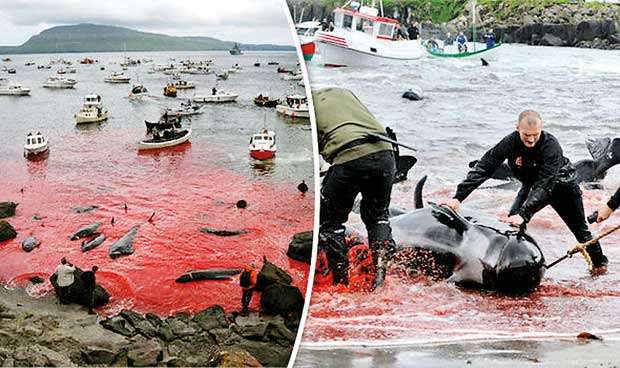 ive days prior to Christmas, Japan announced it was considering to resume commercial whaling. According to reports, Japan is to withdraw from the International Whaling Commission (IWC) and resume commercial whaling next year.

Australia has protested Japan's plan to resume commercial whaling, and it is expected all other nations opposed to commercial whaling and whaling as a whole will speak out against Japan's decision to recommence the slaughtering of whales The International Whaling Commission (IWC) was created by voluntary agreement among UN member states to function as the sole governing body with authority to act under the InternationalConvention for the Regulation of Whaling, which is an International Environmental Agreement signed in 1946 in order to provide for proper conservation of whales, as, by the late 1930s more than 50,000 whales were killed annually.

In 1986, the International Whaling Commission (IWC) banned commercial whaling because of the extreme depletion of most of the whale stocks. While the Japanese authorities claim eating whale meat has been part of Japanese culture, Michael Marshal writing in 'Forbes' points out that the reality is, that hardly anyone in Japan eats whale meat today.
It used to be a major source of protein in the years after the Second World War, when food was in short supply. But Japan has had no such shortage for decades and most Japanese nowadays are not interested in even trying whale meat...

Japan's claims that critics of its whaling are sentimental about whales and disregarding scientific evidence about the sustainability of whaling, were debunked when an International Court ruling stated it did not believe it was necessary for Japan to kill whales in order to study them.
So why then does Japan in the face of evidence that whale populations are in danger of going extinct, want to resume commercial whaling when in fact, its people have no appetite for the meat of this beautiful endangered species.

Perhaps it is the quest to earn big bucks by multinational companies in the perfumery trade who are pushing Japanese politicians into backing the recommencement of commercial whaling. The ordinary Japanese people the world well knows, are polite to the extreme, extremely law-abiding and peace-loving. They are the only people on earth who have been victims of a nuclear bomb attack and have been in the forefront of anti nuclear campaigns. The Japanese constitution renounces war. It is unique world-wide and Article 9 prohibits the country maintaining military forces.

Unfortunately today, powerful politicians are voicing support to make changes to Article 9 of Japan's unique 'Constitution of Peace' and brings to mind the wartime atrocities committed by the Japanese Imperial Army ranging from China, to Korea, Myanmar and Malaysia etc.
It also brings back memories of how a militarised Japan forced women in the countries which fell prey to its military might into positions euphemistically referred to as 'Comfort Women' - another name for women forced to make their bodies available to satisfy the sexual needs of the Japanese Imperial Army.

In commercial whaling or hunts, whales are killed by a variety of methods. Because they are so huge (minke whales are 11m or 36 ft long, and adult sperm whales can be as large as 20m long) they are difficult to kill and often harpoons with grenades attached are used to kill them. These devices explode inside the whale but do not necessarily kill instantaneously. Sir David Attenborough quoted by the BBC, has said in the past that "there is no humane way to kill a whale at sea". The untold misery and suffering caused to these majestic creatures via commercial whaling brings to mind the horrors of wartime atrocities.

However, Japan is not alone in the pursuit of whaling, Norway, Iceland, and Greenland too refuse to abide by the IWC ruling. We can only hope the focus on Japan's insistence on its right to commercial whaling is not because of the difference in the colour of skin of the people of these nations.
Small communities such as the Inuits and other indigenous people in United States and Canada continue small-scale whaling as part of their food chain. But this activity does not contribute to the endangering of these magnificent mammals.