---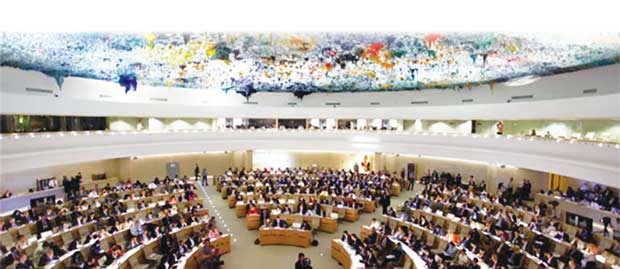 Unless we evolve substantive way to talk about justice for atrocity crimes, the emotive aspects of the debate will continue to take precedence with very serious consequences to democracy
When an historic Obama Presidency took control of Washington in early 2009, there was a wide expectation that the new administration would rectify one of the Bush administration's greatest moral failings – its use of torture.

Previously, Bush administration lawyers had drafted several legal memos, on which members of the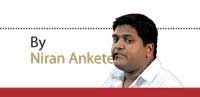 CIA relied, stating that certain methods euphemistically called 'enhanced interrogation techniques' were legal and did not amount to torture.

President Obama moved swiftly, deemed these methods to be torture, and dismantled the legal architecture on which the torture programme was built. Yet, despite demands from his own base, the President refused to prosecute the architects of the programme and those, who actually carried out the torture. In fact, the administration even refused to explain precisely why it decided not to prosecute.

Eight years hence, torture is back on the table, with President Trump even committing to go a lot further than the measures introduced under President Bush. Despite widespread revulsion against the practice even within the US military, the use of torture in the war on terror now appears to have become a 'policy option' - to be utilized or shelved depending on the political whims of the day.
Today, as one part of America introspects, many blame the re-emergence of torture as a policy option on Obama's administration's failure to prosecute what it openly acknowledged was criminal activity.

The sense of impunity that the failure to prosecute generated, coupled with the failure to adequately communicate society's moral disapproval of torture, meant that the practices could always re-emerge, under a new political dispensation.

The breakdown of the rule of law paved the way to a recurrence of the crime.
In Sri Lanka, the prosecution of human rights abuses and war crimes has unfortunately been characterised solely as a reconciliation related issue, and not as one concerning the rule of law.
Unsurprisingly, this framing of justice is inadequate but is also deeply unpersuasive. Instead of relying on universal values, justice is portrayed as a particularistic demand by one or the other community to weaken the other.

It also unnecessarily places emphasis on punishment as revenge, and the demand for justice as the latest sword wielded in the course of an intractable ethnic conflict.

There is no gainsaying that an unfair society—one in which there is an absence of justice—is far less likely to be reconciled than one that is more fair. But a sole focus on 'justice as reconciliation' masks some of the most powerful imperatives for prosecutions of human rights abuses.
First, prosecuting crimes—whatever the form—is essential to instilling discipline and preventing recurrence. This assumption guides every aspect of our personal and community lives. Punishment is central to our practice of discipline at home, at school and in wider society.
We are socialised to intuit that without punishment, indiscipline ensues. And yet, that this is equally true of political violence and human rights abuses is not always accepted. Sri Lanka has, since independence, witnessed a growing epidemic of political violence touching every community in every part of the country.

Those responsible for these recurrent outbursts of political violence—whether perpetrated by state actors or otherwise—have never been seriously prosecuted, with the resulting impunity taking countless lives and threatening our democracy.

Second, punishment communicates our collective moral disapproval of crime, engendering a more civilized, decent and ethical society.

Third, prosecuting crimes including human rights abuses ensures that those most responsible for crimes are removed from institutions and structures within which they wield harmful influence. This is particularly the case for the military forces and police, because they represent the heavy hand of the coercive power of the state. Naturally therefore, the chances and consequences of abuse are magnified.

These intuitive claims about justice are also supported by recent scholarly work. For instance, a series of studies by Harvard University's Professor Kathryn Sikkink and Hun Joon Kim have shown that the use of Human Rights prosecutions was in turn more likely to be associated with improvements in basic integrity rights, including the right to life, freedom from torture, disappearance and political imprisonment.

More critically, they have also shown that when controlled for other factors, human rights prosecutions have the effect of lowering levels of political repression. Human rights prosecutions don't merely protect human rights, they also help protect democracy.

The narrow framing of justice as reconciliation must give way to a more robust conversation in Sri Lanka on preventing a recurrence of political violence, deterring future abuses and reforming our security institutions. Such a shift in emphasis will not be easy to effect, as it requires disabusing ourselves of the misapprehension that restoring the rule of law and good governance is possible without a serious attempt to prosecute atrocity crimes. On the other hand, those peddling the politics of victim-hood are also likely to resist the generalization of what they perceive are specific grievances.

Yet, unless we evolve a more substantive way to talk about justice for atrocity crimes in Sri Lanka, the emotive aspects of the debate will continue to take precedence with very serious consequences to our democracy.