---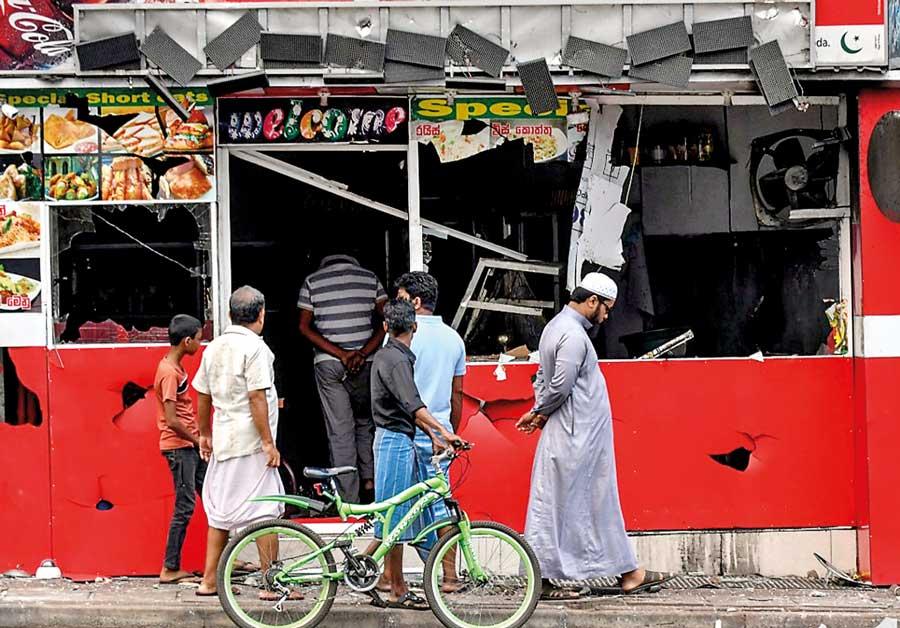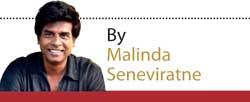 This weekend marks the 10th anniversary of the historic defeat of the LTTE. It coincides with Vesak. It comes just four weeks after a deadly attack by the National Thawheed Jama'ath (NTJ), an attack for which the ISIS has also claimed responsibility.

There are many things to talk about at this moment. We can talk about the utter incompetence of the Government in terms of the subversion of national security. We can talk of the government's complicity, first on account of criminal negligence, but also in casting a blind eye for reasons of political expediency and an insane fixation on the principle of religious freedom that allowed for worry-free growth of extremism. We can talk about the complicity of previous regimes in similar terms. These are articles for another day.

We can talk about the popular idea being floated by the Colombo Twitterati aka Kolombians aka Colombots that terrorism has no religion. We can discuss whether or not the Easter Sunday attacks were carried out by people affirming a particular faith, namely Islam. We can ask, 'if that is the case, should we not conclude that there are "religion-free" mosques?' We can ask, 'If terrorism has no religion, does it mean that the ISIS and NTJ do not exist?' We can ask, 'can they be wished away?' We can ask, 'if we cannot use the words "Islam" and "Muslim" when we talk about the Easter Sunday attacks, how is it that those who hold these positions talk about "Buddhist" extremists?' Articles for another day.

We can talk about customary law. We can question the logic of a legal system where sex with a minor is considered statutory rape but where such things are sanctioned by other laws. We can ask how it is that certain citizens could be punished for having more than one wife but others are not. We can ask how reconciliation is served by dress codes that essentially say 'I can see you, but you cannot see me; do not communicate with me, I do not trust you but you better trust me, for this is my way and if you don't like it, take the highway!' We can talk about such walls in other articles on another day.
Let me repeat. Let us not retire our sensitivity, our humanity and the basic responsibilities of citizenship when we are called upon to affirm these things in the service of one another

We can talk about many other things, but I will not. I will talk about and to the citizens of this country.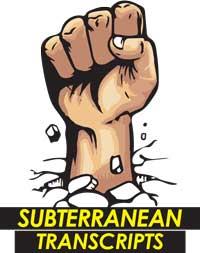 There are things beyond our control, and things we can and should do. We can read the signs, read the movement of signs and draw conclusions. We can thereafter design plans of action and execute them to secure our preferred outcomes. Do that. I have no problem with it.

Today, I want to talk about fear. About anxiety. Suspicion.

There are crimes of omission and commission that all communities, religious and ethnic, are guilty of. This is not to say that we should disregard history and the magnitude of error and crime of course, but that's also for another day.

Today the entire country is in confusion. We cannot trust either the Government or the Opposition. Leaders of all communities are suspect. There's a gap between word and deed. The problem and the uncomfortable truth is that we have been forced to be hesitant even about things that are within our control. For there's suspicion among us. There's fear of each other. There is anxiety.

I remember a similar time of anxiety, fear and suspicion. July 1983. We lived at the time down a lane where there were families of all communities, ethnic and religious. Indian Tamils, Sri Lankan Tamils, Sinhala Buddhists, Sinhala Christians, Tamil Hindus, Tamil Christians, families of mixed faiths and ethnic identities, Muslims. The mobs looted the Tamil houses and set fire to one. The fire was put out by three teenagers and an old man, all Sinhalese. Our neighbors and other family friends and friends of friends took refuge in our house.

That evening, I overheard my mother telling my father, 'They say that houses where Tamils have taken refuge will be attacked.' My father responded, 'They are our neighbours and friends, such questions do not arise.'

I've heard people talk about July 1983, not wanting another such tragedy, partly for the monstrous affront to humanity and partly out of fear that it would push Muslims into the arms of extremists and thereby produce another protracted armed confrontation, partly for the 'economic fallout' and partly for the ire of the 'international community'. Be that as it may, what is crucial about all of it is that such an incident would mean that we have compromised everything that is good and wholesome embedded in the notions of 'neighbour' and 'citizen'. That is the first and foremost concern, for now. And that alone should spur us to do what needs to be done.

Rev. Mawarale Baddiya Thera, speaking at an event titled 'Jathika Maga' ('National Path') recently referred to all this, after speaking of the political factors that produced the Easter Sunday attacks. Let me paraphrase and transliterate.

'This is the month of Vesak. It should be fragranced by incense sticks and flowers. Let not this month be polluted by the stench of blood. There are karmic consequences to what we do.'
Of course it is not something that should be limited to Vesak, but the reverend was obviously highlighting the religious significance of the month to make the point.

Who are we if we cannot take care of each other, especially in a time of anxiety, fear and suspicion? Isn't this the moment when we can best affirm our humanity, neighbourliness, friendship and citizenship? The call is not for a dropping of the guard of course. Be circumspect by all means, but let not fear, suspicion and anxiety move us to displacing frustrations and picking easy targets as proxies for 'The Enemy'. Let us not presume. Let us not judge. Above us, let us not arrogate upon ourselves the tasks of the Police and security forces. Let us be vigilant but resist all urges to become vigilantes. Let not fear, anxiety and suspicion immobilize us into doing nothing to alleviate the fear, anxiety and suspicion of our fellow citizens.

Let me repeat. Let us not retire our sensitivity, our humanity and the basic responsibilities of citizenship when we are called upon to affirm these things in the service of one another.
Shihara Farook, a doctor currently resident in the United Kingdom, wants to send a message calling all mosques to ask Muslims to step out and light a Vesak lantern outside their homes. It would be a sign and a positive sign. There can be other things that the Muslim community can do, but let me not be presumptuous enough to prescribe. The same goes for other religious communities. Rev Baddiya Thera spoke to Buddhists. Cardinal Malcolm Ranjith speaks to the Catholics. Members of the clergy belonging to other faiths no doubt will speak to their respective flocks.

My schoolmate and friend Mujib Alavi, when concerns were raised about issues of safety, thanked his friends but insisted that he would take care of his family to the best of his ability. My response was this: 'Muji, we are part of your family.' He would take care of me and I would take care of him, I didn't have to elaborate. I can speak only for myself, but each one of us can and perhaps should consider speaking for themselves and hopefully in ways that heal and bring people together rather than drive them apart, even as we fight in all ways necessary, the threat at hand: terrorism. It would be a fitting tribute to those who laid down their lives to rid this country of the terrorist menace one decade ago.
malindasenevi@gmail.com
www.malindawords.blogspot.com