---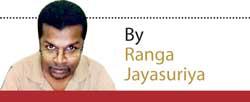 In Gotabaya Rajapaksa who was sworn in as the 7th executive president of Sri Lanka yesterday, there is an efficient administrator of policy that the country had been lacking during the past five years.

In his large election mandate that was embossed with over twenty per cent lead in the southern electorate, there is a vast reservoir of political capital, that the new president can put into good use to introduce necessary structural reforms and to revive large development projects that have been held in abeyance due to usual busters of protests and inertia in the bureaucracy.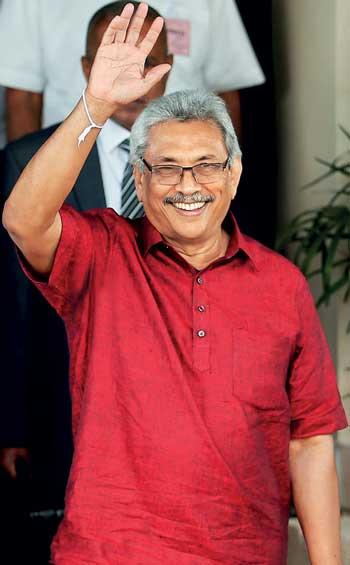 However, his challenge will also be not to be tempted by the lure of absolute power (which is no longer at the disposal of his office courtesy the 19th amendment). He should help foster the democratic system that facilitated his election to the highest office in the land, and ensure free speech and democratic dissent. He should well be extra-cautious for he would be under extra-scrutiny from local and international observers contrast to the relative leeway his predecessors of Yahapalayana enjoyed.

The new president's margin of error is limited. Under his government, old prejudices could come alive and local grievances might well be internalized again. He should be mindful of these limitations, which can only be overcome by playing by the rules with respect to constitutional rights not just of his loyalists, but also of his opponents.

For the time being though, the new president's election victory is emblematic. High margins of his victory in the Sinhalese Buddhist electorate in the South is simply mind-blowing. In the three districts of the Southern province - Galle, Matara and Hambantota- he polled more than twice of his primary contender Sajith Premadasa's vote tallyand maintained over 30 per cent of lead. He won Anuradapura, Monaragala, Ratnapura, Kalutara and Gampaha by a winning margin of nearly 25 per cent. Colombo suburbs fell to him like dominos reinforcing a trend that began in the early 2000s on the back of the revivalist Sinhala Buddhist ultra-nationalism, courtesy late Ven.Soma Thera.

However, his victory was also polarizing. The North and the Eastern provinces, and the Nuwara Eliya district voted overwhelmingly against him. These sentiments are not confined to the North-East. He also lost minority- majority electorates such as Negombo and Wattala.

New President Rajapaksa should heal the divided nation, and unify all its people to forge ahead towards a common Sri Lankan destiny. In doing so, he should begin by reining in implicit and explicit bigots in his camp. Mr. Rajapaksa has been graceful in his maiden speech: He assured that he would be the president of all Sri Lankans. He will have to inculcate the values of pluralism to some of the most vocal groups in his own camp.

The polarization of electorate along the ethnic lines is multiplied due to the manifest failure of his successors of the Yahapalanaya in both economic development, manifest in the slowing economy and security, as vindicated in the brutal Easter Sunday attack. Sinhalese Buddhist political aspirations are centred on primarily these two core areas. Mr. Rajapaksa should begin there and transform these two core issues into a collective aspiration of all Sri Lankans.

That would happen if he manages to deliver that to all the people. Security lapses that led to the Easter Sunday attack were primarily due to personal frailties of the then political leadership, which created inertia within the top rungs of intelligence and law enforcement agencies, which then became contagious. Those shortfalls have been addressed since then, and the new president could well fine-tune them and strengthen intelligence operations. However, if the proclivity is to erect the checkpoints in name of security, such security is hollow and counter-productive and would terrorize tourists and intimidate public.

The bigger challenge President Rajapaksa would face is the economy. His predecessors have reigned over a period of economic stagnation. The economy grew at below 4 per cent for the last four consecutive years, less than the average economic growth since independence. Large scale infrastructure projects are progressing at a snail speed. Certain other key projects that could have created jobs for thousands of Sri Lankans, such as China led Hambantota export processing zone has not taken off the ground. Sri Lanka ranks at 99 out of 190 countries in ease of doing business in 2019. Despite half-hearted efforts to tear down red tape, ranking has not improved, and in fact has worsened. In 2012, Sri Lanka was ranked 82.
The new president, a technocrat should make Sri Lanka a more welcoming place for the investors. Probably he could take a lesson from Saudi Arabia, which recorded the most improvement in the same ranking this year. Saudi Arabia improved performance in all key areas, but since typical bureaucratic inertia is common for all places, Crown Prince Mohammed bin Salman, set up a committee which allowed the investors to complain to him directly if the project proposals are held up more than two weeks by the bureaucracy. Saudi Arabia jumped from 92 to 62 in the rankings from 2018 to 2019.

There are also unrivaled systemic opportunities that the new president should make use of. China's rise and it's Belt and Road offer the countries an economic opening that is no less consequential than the systemic opportunities that the East Asian states - Korea, Japan, Taiwan - had during the cold war courtesy the United States. Smart leaders make use of these opportunities. The new president should regain the China momentum, build an institutional mechanism capable of absorbing and facilitating foreign direct investment and create a level playing field for investors from all the countries. That is also while Sri Lanka should remain strictly neutral in the unfolding geo-political rivalry.

I bet Mr. Rajapaksa can achieve most of the above. He is a builder and an efficient administrator. However, his acid test would be undertaking an upgrade in human capital. Sri Lanka is already lagging behind. Average Sri Lankan student would archive only 58 per cent of his full potential, much below of their peers in South East Asia, or even less economically prosperous, but better-managed places such as Vietnam.

Sri Lankan education system should be reformed to have a greater emphasis on science, mathematics, technology and English. Hundreds of thousands of school leavers who could not go to a state university should be provided with opportunities and financial aid to have an education. Hundreds of thousands of unskilled and semi-skilled workers and maids that Sri Lanka send abroad should be retrained with skills that offer better employable opportunities.

A rent-seeking political system cannot undertake these far-reaching reforms, but Mr. Rajapaksa is not a traditional politician and has shown a degree of strategic foresight. He can archive much if he gives it a genuine try.

Finally, in the ethnic space, there exist Tamil political aspirations, some of which can be addressed while some cannot. Mr. Rajapaksa should try to address what is feasible. He has a substantial political capital from the Sinhalese votes which would make that easier. Also, if he is proved successful in achieving inclusive economic growth and generating public trust of all communities in the government, intensity of the Tamil demands may recede.

However, all that will fall wayside if he diverts his political capital to resurrect a failed dynastic project.

Follow @RangaJayasuriya
on Twitter