---
Today is 85th Birth Anniversary of General Ranjan Wijeratne
"Done what was said – Said what was done"
-Sirikotha Kadira

Although Ranjan Wijeratne's system of public relations might be construed as confounded exposition by some people the fact remains that, when Ranjan Wijeratne assumed work at Lake House, the financial condition was such that they could not afford to issue a cheque worth of eight hundred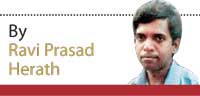 rupees yet at the time of his leaving Lake House to assume duties in Agricultural Development Authority after completion of his six months contract the financial states of the establishment had come up to a level where even a bonus was paid to the employees!

The Agricultural Development Authority paved the way towards much diversifying path way for Ranjan in renewing his affairs with many provincials which he had in connection earlier and although he had often to pay official visits to many areas, where a system had been implemented by him in order to ensure all letters received by the Colombo office to be sent across to him wherever he was located by the very next day. Even the opening of each letter was done by him.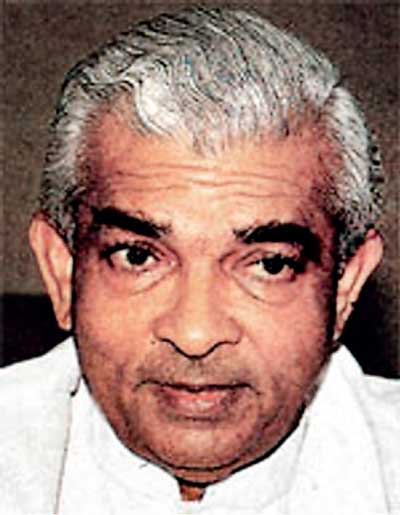 R Premadasa, Charitha Rathwatte and Ranjan Wijeratne strongly believed that; 'Today's work should be attended to today itself'. Ranjan Wijeratne, who was quite repugnant of living in the past and once he happened to pay attention to protracted discourse of one of his directors soon after which Ranjan said that; "So far you have explained me only about the history. I do not bother what has happened in the past. If you have anything to say about the present you may continue or else the talking should end!"

1988 it was when J R decided to step down from his political career. Soon after the assassination of the chairman of party Harsha Abeyawardhana by the JVP insurgents, J R met Ranjan Wijeratne once on a Thursday and asked him whether he was prepared to take over an appointment as the Chairman of the party towards which Ranjan's reply was "Please give me three days to think it over," instead of a hasty decision.

Ronnie de Mel had resigned from the party by that time and so was Gamini Dissanayake being retreated from his political era where as Lalith Athulathmudali was undergoing treatment due to ill health. R Premadasa had been continuing on a different agenda on his own closely associating with JVP. And also JVP had been practically demonstrating that whoever who would take over any position in the party would end up with the death penalty.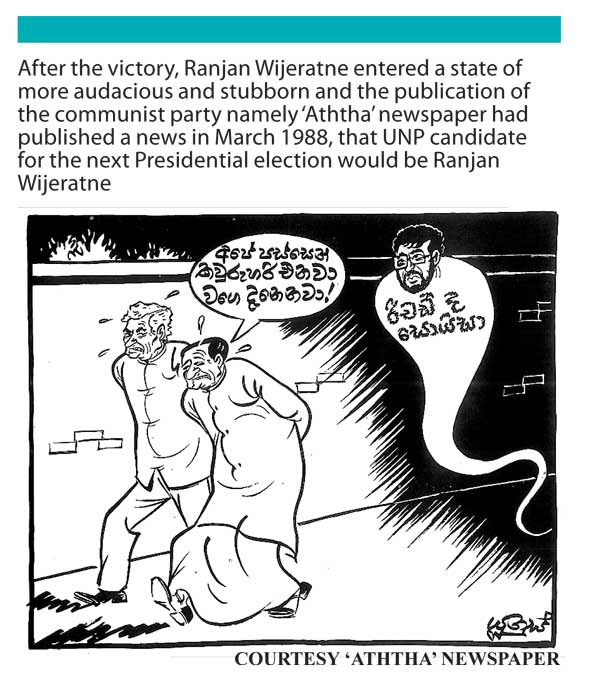 "But somebody will have to take responsibility" was Ranjan's answer. Hence he took over the appointment as the chairman of UNP when the country, the nation and humanity were facing an immense critical situation. JR was inquired from by so many people in great dismay as to Ranjan's appointment as the chairman of the party towards which JR's reply was; "none can be matched to what needs to be done at a critical stage such as this".
(18th January 1987)

Ranjan's main challenge was arranging of necessary aspects towards accomplishing the Local Government Election which was legislated in 1987. J R being the one and only who supported him even by a hint of word in terms of this crucial affair. JVP withstood the Local Government Election and anyone who supported would end up with the death penalty by then which was evidently proved before the very eyes of the JVP insurgents. R Premadasa who was contemplating to become the leader of UNP departed to India pretending that the meeting of the United Nation Habitat was to be addressed by him and did not return until the Local Government Elections were over. Premadasa in reply to the cause of his absence stated "It was due to the misfortunes of my horoscope that I happened to be away from the country." In the month of April 1988, the Local Government Elections were held in first time in history. Though JVP protested and stood against the election and SLFP was competing versus UNP with the leadership of Chandrika Bandaranaike, UNP was able to gain victory over all provinces. Voting percentage of the southern province was 27%. Northern and Eastern provinces succeeded by EPRLF. When all facts were taken in to consideration, it appeared that UNP had gained ballots of
2.1 million voters.

After the victory, Ranjan Wijeratne entered a state of more audacious and stubborn and the publication of the communist party namely 'Aththa' newspaper had published a news in March 1988, that UNP candidate for the next Presidential election would be Ranjan Wijeratne. After the General Elections in 1989, Ranjan Wijeratne was appointed as a Member of Parliament by the National List and Premadasa trusted him as he would a chief counsellor.
Though It was customary that positions of Minister of Defence and the Minister of Foreign Affairs were kept under the Prime Minister, Ranjan Wijeratne was conferred both these high positions by Premadasa.

The JVP was quite impatient by this time and was disseminating proclaiming that the political rights of the Sri Lankan Tamils were soon to be despoiled through the IPKF (Indian Peace Keeping Force). Dixit of India was questioned by Sri Lanka as to "Why India was not keen in arresting the LTTE leader Prabhakaran?"India replied by questioning; "What is the reason that Sri Lankan Government does not arrest Wijeweera?"

Until 1986, Wijeweera had been alleging repeatedly on the issue of Sri Lankan Tamils and that it cannot be solved without the assistance of India. Nevertheless soon after JR commenced on these prevailing issues by bringing down the IPKF, Wijeweera inclined towards an Anti – Indian stance by getting himself altered at once.