---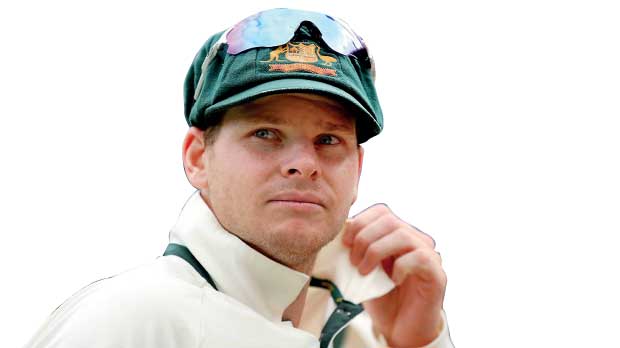 The Australian cricket captain Steve Smith was understandably down in the mouth when he faced the media after Cameron Bancroft was caught on camera tampering with the cricket ball. He acknowledged wrongdoing, apologized and promised that it would not happen under his watch ever again. Through it all, he kept referring to a 'leadership group'.
Now we have had players referring to others by name or by position but 'leadership group' is not a term that has been tossed around. The preferred word was 'we' and not 'I'. It was the collective and not the individual.
The full story is yet to come out. What is known as of now is that there was actually a leadership group, but not all of its members were involved in plotting ball-tampering. It's the Vice Captain, David Warner, who is now being accused of pushing the sordid scheme. Smith was in the know. Bancroft overhead and put the plan into action. Darren Lehmann, the coach, is also under a cloud for the 'cricket culture' he has been nurturing over the past five years.
It's all about who was in the know. Lehmann is just proxy for what's long been considered as fact by the entire cricketing world, known by Australia and denied by them. The 'culture' factor, that is.
Let's take ball-tampering as a code-word for any and every act of transgression. For example, the bond issue scam. Who is the Darren Lehmann of the Central Bank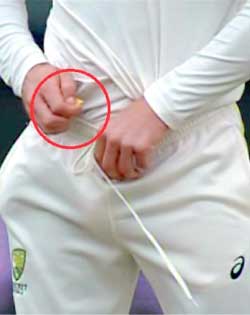 Bond Issue scam? Who was the captain; did he know about it and did he or did he not allowed the buck to be passed to someone else? Was there a vice captain who pushed someone to do something to get the ball to reverse-swing?
Was there a leadership group, really, or was there just a leader and others who followed instructions or picked up a hint dropped nonchalantly? Who laid the ground by recommending facilitators of ball-tampering to key positions? And when it was clear that something was actually done to the ball in contravention of the law and against the spirit of the game, who rewarded those involved?
When it was clear that wrongdoing could not be denied, who made sure that the report of the investigation would not see the light of day by dissolving the cricket board and with it the committee tasked to find out what happened? Bancroft, Warner and Smith didn't step down, they were sacked. Other Bancrofts and Smiths were not sacked, but they were pressurized to resign or else their contracts weren't renewed. That's technically not sacking. Now after that happened, who offered them other jobs? And who was it who got others in the team to make sure that certain incriminating pieces of evidence was expunged from the report of a new committee appointed by a new board?
The bigger question of course is the one about culture. That's a vague and amorphous thing. Cultures are not produced overnight and it is hard to say he/she created it. Cultures or certain elements of culture that make for ball-tampering are created over a long period of time. Rules and regulations, institutional arrangements, mechanisms to prevent ball-tampering, and procedures to ensure that wrongdoers are brought to book are different. They either exist or they don't. If they don't exist they can be put in place. Loopholes, simply, can be plugged, or else they can be made use of.
Who made those loopholes and who slipped through them should of course be investigated. However, the task of the minders of the day is not limited to such things. They are mandated to look for and correct systemic flaws. Instead, if they tamper with the balls (or bonds) or facilitate ball-tampering or defend/protect ball-tamperers or reward them, then they are no better than Steve Smith and David Warner.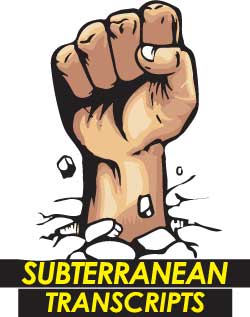 Cricket Australia can't wash its hands off this affair. They can, as they have, treat it as a one-off things and (as they have) target Smith, Warner and Bancroft for censure. They can even sack Lehmann for his role in generating the culture that encouraged ball-tampering. They can point to others who have done similar things.
Sudat Pasqual, a member of the Sri Lankan team that played in the 1979 World Cup made a tentative list: Michael Atherton, Captain of England 1994 (fined), Sachin Tendulkar was banned for one match in 2001(later overturned due to bullying from India),Rahul Dravid was fined for using cough lozenge in 2004, Faf du Pleissis the current captain of South Africa has been fined twice (2013/16), Vernon Philander was fined in 2014, Shahid Afridi, captain of Pakistan was banned for two matches in 2010, Waqar Younis was fined in 2000, Pakistan was forced to forfeit a Test match in 2006 (later declared a draw after appeal).
Let's get back to the 'leadership group' element. Matthew Engel writing for 'The Guardian' puts it bluntly: 'Never mind the coaches or supremos (read 'culture'), on a cricket field the captain is responsible.'
Who is the captain in our ball/bond-tampering game? Whose name always comes up, but gets pushed aside? Who was treated with kids' gloves by an otherwise belligerent, effective and convincing lawyers of the Attorney General's Department?
We all know who the fall guys are. They are no innocents, not by any stretch of the imagination. They are all big boys who knew exactly what they were doing. They too, like Bancroft, got caught slipping stuff inside their trousers. Most importantly, unlike the Sri Lankan 'Aussies' got the ball to reverse-swing and how! We are talking billions worth of reverse-swing here. Now in this case, did a couple of billions or more go into our Cricket Australia's kitty? Did the 'leadership group' ask where the money came from and whether it was ill-gotten in the event that money did pass hands by way of 'gift'? Smith confessed because he had to. Would he have come clean if cameras had not caught Bancroft doing the dirty? We don't know. Will our 'Leadership Group' come clean? Will the tampered ball stay in the hands of the relevant Bancrofts in the sordid affair?
We don't know. We are not crystal gazers and we will not indulge in prediction. All we know is that the leadership group is culpable.
Malinda Seneviratne is a freelance writer. malindasenevi@gmail.com www.malindawords.blogspot.com