---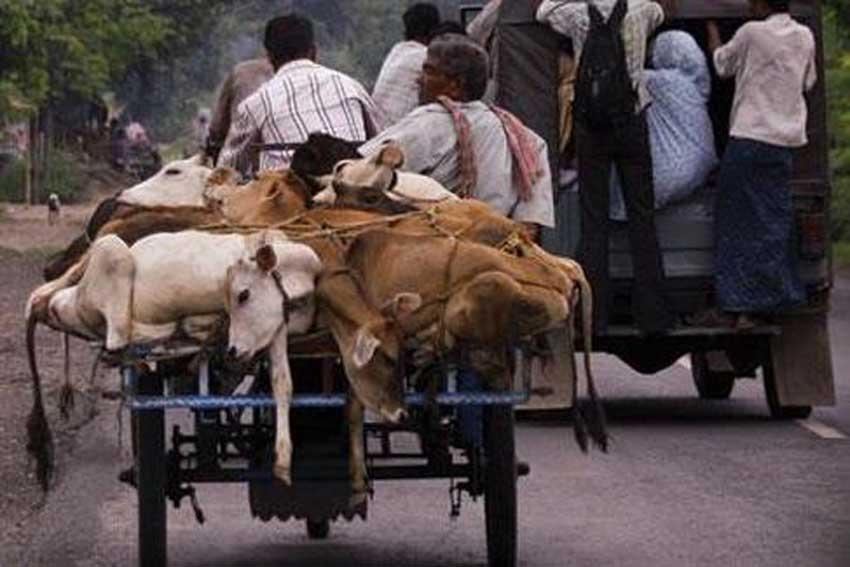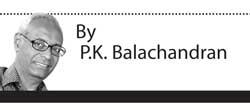 In both Sri Lanka and India, which share a culture, cow slaughter is generally considered unethical by the majority Sinhala-Buddhists and Hindus. In Hinduism, the cow is considered "holy" but in Buddhism it is not. However, cow slaughter and beef eating are discouraged in Sinhala-Buddhist Sri Lanka because the faith is against the killing of all sentient beings, and the cow is one of them.

Folk-level Sinhala-Buddhism has many features of Hinduistic culture. As such, the cow is respected if not venerated. It is 'Kiri Amma' the Milk Mother, the giver of life, points out Dr. James Stewart, who had done a study of the cow protection movement in Sri Lanka (Cow Protection in Sinhala Buddhist Sri Lanka, James Stewart, University of Tasmania, 2013).

In both Sri Lanka and India, there has been a long-standing anti-cow slaughter movement. Mahatma Gandhi had made cow protection and beef avoidance a part of his agenda for a free India. Given his dictum, cow protection and slaughter were mentioned in Article 48 of the Indian Constitution passed in 1950. It says the state shall "organise agriculture and animal husbandry on modern and scientific lines and shall, in particular, take steps for preserving and improving the breeds, and prohibiting the slaughter, of cows and calves and other milch and draught cattle."

But this dictum was not put into practice by successive secular Congress party-led governments in India. Therefore, in the 1960s, the emerging Hindu Right Wing movements pressed for the implementation of this article through demonstrations which at places went violent. Subsequently, several States banned cow slaughter or controlled it through laws.

With the advent of "Hindutva politics" in the 1990s and the 2000s, and especially after the establishment of the Bharatiya Janata Party (BJP) government led by Prime Minister Narendra Modi backed by a huge parliamentary majority, cow slaughter was banned in 2017. However, the Christian-dominated States in North-Eastern India were exempted.

Sri Lanka
In Sri Lanka, the Sinhala-Buddhist revivalist leader, Anagarika Dharmapala, led a movement for banning cow slaughter and also abjuring beef in the early years of the 20th.Century. However, cow protection and beef avoidance, as issues, got relegated to the backseat for a long time. Other issues took centre stage. They were revived only recently by animal protectionists, Buddhist radical groups and Lankan nationalists opposed to the practices of Muslims and Christians. Periodically, Lankan governments came under pressure to ban cow killing. But there was little or no follow up.

However, earlier this month, Prime Minister Mahinda Rajapaksa got his parliamentary group to endorse his plan to ban cow slaughter. None in the group opposed it. But given the opposition to it outside, the government spokesman subsequently announced that a decision on it would be taken after a month.

Ban is problematic
Banning cow slaughter is problematic because of its economic consequences for the country as a whole as well as for the poor farmer who rears cattle as part of his livelihood. There is a huge amount of literature in India about the ill-effects of a ban on cattle slaughter which would be of relevance to Sri Lanka.

To take the case of India first, agricultural economist Dr. Vikas Rawal of Jawaharlal Nehru University in New Delhi, had warned in 2017, that India might have to spend 1.5 times the then defence budget to take care of an additional 270 million unproductive cattle annually if the ban on culling came into effect.

"Each year, 34 million male calves are born in this country. If we assume that they live for eight years, which is actually on the lower side, there would be nearly 270 million additional unproductive cattle by the end of eight years," Dr. Rawal said

According to Rawal's estimate, the additional financial outgo for looking after these cattle would be 35 times the annual animal husbandry budgets of the Central and the State governments put together. Millions would have to be spent on feeding and housing cattle past their prime or productive age. They would have to be prevented from straying and eating away crops. Besides, 500,000 acres of land would be required to provide shelter to these animals. Maintaining these animals would require about 700,000 million tonnes of fodder. But India does not have enough land to produce so much additional fodder. Even if each animal drinks one bucket of water a day, the amount of water needed would be much more than the amount required by the human population, Dr. Rawal pointed out.

The poor Indian farmer just cannot afford to bear the cost of unproductive cattle. Therefore, governments would have to divert billions to keep them alive. If governments fail to do the needful, farmers will shy away from dairying and entrepreneurs will not enter dairying if they cannot dispose off useless cattle. This will result in a grievous reduction in milk production and that will have an ill-effect on the health of an already malnourished population.
"Already one-third of children born in India suffer from stunted growth due to protein deficiency and this can only aggravate," Dr. Rawal warned. India has 62 million stunted children, one third of stunted children in the world, according to the agricultural economist.

There are other wider economic implications of a ban. According to official statistics, only 30% of cattle slaughtered in India is used for meat – either local consumption or export. Seventy per cent of the carcass is traded for use in various industries. The hides and bones of slaughtered cattle are used in a variety of industrial products, leather being the biggest consumer. Units making soap, toothpaste, buttons, paint brushes, surgical stitches and musical instruments depend on cattle slaughter for their raw material.

A ban on cattle slaughter will badly hit exports. India exported 2.4 million tonnes of buffalo meat to 65 countries in 2014-15, or 23.5% of global beef exports said the Centre for Monitoring Indian Economy. The US Department of Agriculture said that Indian beef/buffalo meat industry had an export volume of over US$4 billion.

According to India Brand Foundation Equity's website, the Indian leather industry accounts for around 12.93% of the world's leather production of hides and skins. The cattle slaughter business in India supplies hides and skins to the tune of US$5.5 billion to leather units in that country. India ranks second in terms of footwear and leather garments production in the world. It also accounts for 9% of the world's footwear production.

In India, about 22 lakh people are employed in the cattle slaughter business directly or indirectly. The leather industry, which is heavily dependent on cattle slaughter, employs 35 lakh people.

Writing inColombo Telegraph in April 2019, Dr. Chandre Dharmawardana said Sri Lanka, being a densely populated country, cannot afford to set apart land for animal husbandry or cattle encroachment. Sri Lanka can hardly meet requirements for food production and housing, he pointed out.

Dr. Dharmawardhana even recommends that Sri Lanka should give up attempts to be self-sufficient in milk production as the cost of production is too high compared to countries like the US and New Zealand. It would be much cheaper to import their product and save land which is at a premium, he said.

Pasture maintenance requires large fertiliser and water inputs, as well as antibiotics for the animals, Dr. Dharmawardhana pointed out. Also production of meat and animal milk costs a lot of resources compared to producing vegetables, lentils and such legumes. Meat production requires a much higher amount of water than vegetables.

"Also, the water used to grow the grass or fodder must be counted in. Thus one needs some 1000 litres of water to produce one litre of milk. That is a factor of 1000. In the case of beef, it is a factor 15,000 or more!" Dr. Dharawardhana wrote.