---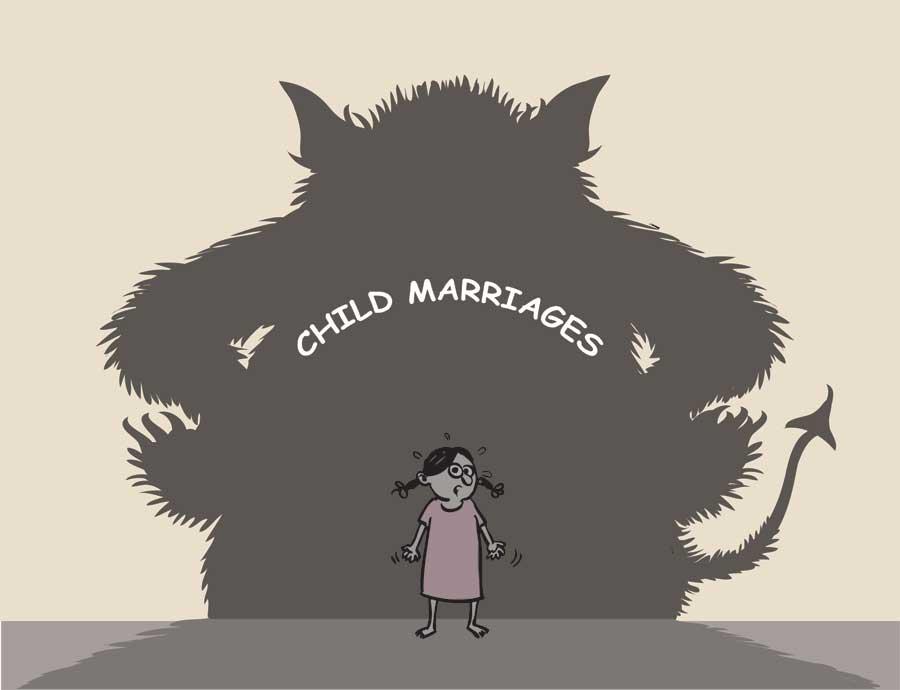 Forced child marriages are often spoken of in Sri Lanka, but could there be a solution for this much cursed social issue?
Still, so many female children in Sri Lanka are given away in marriage or forced to marry in order to serve a purpose; often to satisfy the want of elders or to cater to a custom or tradition. Whatever the reason for such premature marriages, what eventually happens is such 'forced unions' put an end to a child's education.
In this backdrop the Government of Sri Lanka (GoSL) is working on initiating legislative action to declare 18 as the legal age for marriage in the country. A bill titled 'Marriage Registration (Amendment)' once presented in parliament and legalised will amend the Marriage Registration Ordinance.
There was a time in Sri Lanka when as much as 12% of girls were married off before they reached their 18th birthday. 2% of girls were married off before they celebrated their 15th birthday.

We've read so many stories about child marriages and how pre-marital sex puts a girl in a vulnerable position. There have been many occasions where school-going girls have been forced to have physical relationships with their partners; sometimes the partners being male members of the teaching staff at school or tuition academies.
These unsuspecting girls also fall victim when they share their pictures with their boyfriends on social media. There have been many occasions when these boyfriends have blackmailed their girlfriends once having in their possession sensitive pictures of the female partner. From another perspective, there have been occasions where such boys threaten to commit suicide if the female partners don't consent to marriage; the male partners then force the girls into unsuitable marriages and often, the path is cut to a 'relationships in hell'.
What happens in the real world and away from social media is deep-rooted. Here, child marriage is driven by gender inequality and the belief that women and girls are inferior to men and boys.

Some standout reasons for child marriages are pre-marital sex, statutory rape and when tradition reduces Muslim marriages to a transaction between buyer and seller; often forcing young girls to participate in such transactions.
There have been occasions where ladies and girls have been forced into marriages after natural disasters; like the tsunami.
We've also heard so many stories from districts like Anuradhapura, Jaffna and Batticaloa with a history associated with conflict – where parents have given away their young daughters in marriage for financial and physical protection.
Sri Lanka is a country which has to make progress in the subject of reducing child marriages. The GoSL has in this regard made a pledge to totally eliminate early or forced child marriages by the years 2030.

While Sri Lanka works on this goal, it is apt to recall that the GoSL ratified the 'Convention on the Rights of the Child' in 1991.
Amidst the present gloom there is great news coming from UNICEF. The 'international fund' states that 'prevalence of child marriages is decreasing globally'. And in South Asian countries a girl's risk of marrying before age 18 has dropped by more than 1/3.
However for a country like Sri Lanka, to see progress being made in reducing the number of child marriages, efforts must be taken to raise the education of girls, increase the proactive government investment on adolescent growth and maintain the strong messages released to say that child marriages are illegal.

In this endeavour, those ladies who were victims of 'the system or custom' have a duty to come forward and give a strong message to the present generation. Courageous women like these have penned their life-stories and such publications can fuel a march against child marriages. This group comprises over 650 million 'active women' and if they can organise themselves better they'll be a mighty force in the campaign against child marriages!