---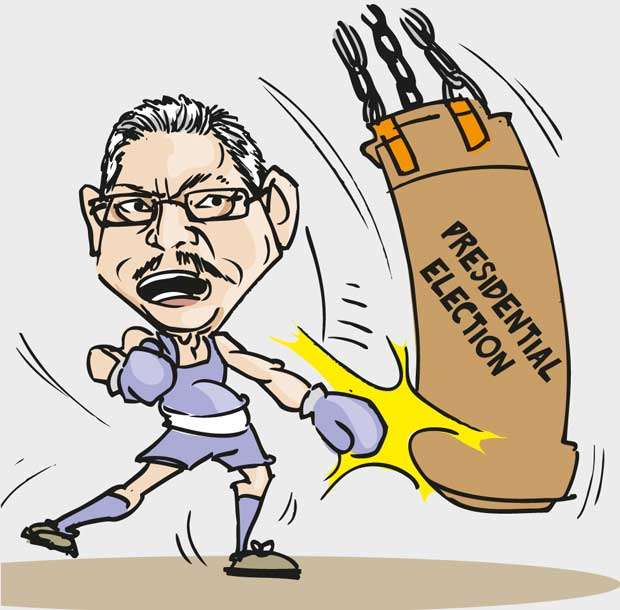 Former Defence Secretary and brother of ex-president Mahinda Rajapaksa, Gotabaya, got a hint that he could be the next possible candidate from the Sri Lanka Podujana Peramuna (SLPP) for future elections.

Former President Rajapaksa told The Hindu in an interview that though he will lead the SLPP there was the likelihood that his brother could be a candidate from his newly formed party at future elections. Going by the context of elections and what's been spoken of about his family and future elections this reference to a brother has to be about Gotabaya.

Now we know for certain of one name in terms of who could be a possible SLPP candidate at future elections. But before his name was mentioned, Gotabaya, fondly known as Gota, went on promoting himself and the Viyathmaga programme he initiated to cement his place in politics.

Gota officially entered politics just few months ago. Those who appose him will count this period in days; which for a fact is not much. But the people who oppose him know that he is made of substance and can present something impressive at a discussion. The problem would be that fact that this man has a reputation of getting about his work regardless of whether his plan inconveniences others or not. That's the Gota we knew of when Rajapaksa was Sri Lanka's president.

Fast forward the time to 2018 and we now have a Gota who is talking about economic development and the need to work closely with business professionals. Is this change in approach to work now 'real' because earlier, in the role of a government servant, he was used to ordering people around.

At a Viyathmaga forum held in May, Gota was quoted in newspapers saying that he wanted people to love their country and play their part in the future. These words are impressive, but detractors would say that this man once migrated abroad after quiting his job in the Sri Lanka Army.

If anybody has thoughts of loving Gota or wants him as the next president, they are backed by the history associated with this person. Some would question whether a war expert is the ideal choice for the task of helping a nation release itself from its debt burden.

Also Gota is one person questioned regarding the abduction of Keith Noyahr and the killing of Lasantha Wickremetunga, both who were career journalists in Sri Lanka.
Gota is still to be officially announced as SLPP's candidate for future elections. For this he has to receive the greenlight from both the party and the coalition, that's backing Mahinda Rajapaksa.

Gota's patriotic talk will not be taken seriously by the wise voter unless he openly says that he would relinquish American citizenship and puts the interest of the country first.

At this forum he had also stressed on the fact that economic growth and law and order went hand in hand. But others would recall that he once ordered a law enforcement officer in the capacity of a DIG to 'withdraw' when he went to check on a protest which featured Wimal Weerawansa.

Gota is credited by many for making Colombo beautiful through some mind-boggling development work. But that is his soft side accompanied by the taskmaster he is.