---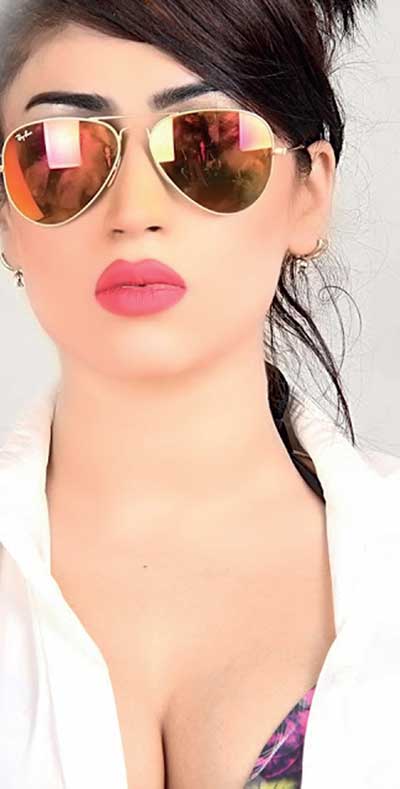 The killing of singer, dancer and social media star Qandeel Baloch by her brother highlights the dangers run by Pakistani women who dare to oppose the status quo – whether by making risqué music videos as Baloch did, or simply by entering into wedlock against the consent of the family, which is the case of many victims of 'honour killings' whose perpetrators are rarely brought to justice in the subcontinent.

In 2013, singer Ghazala Javed was killed by her ex-husband though her songs and music videos were mainstream and not at all provocative like that of Baloch's. The case against him was later dropped. Baloch, 25, was drugged and strangled by her brother Muhammad Wasim while she was visiting her parents (her mouth and nose had been pinned, blocking the airways). Arrested by the police a few days later, an unrepentant Wasim said in a confession video: "I am proud of what I did. She was bringing dishonour to our family."

Baloch's brother might be convicted mainly because she was a social media star and her death caused a public outcry. But many similar cases are rarely proved legally in Pakistan. They even go unreported, with the killers often becoming local community heroes. Reactions to Baloch's murder remain mixed, with fans and activists shocked and even some conservative clerics have condemned it. But many across Pakistan are in tacit approval of the killing.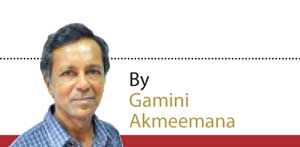 Sharmeen Obaid-Chinoy, the Pakistani woman film-maker who won an Oscar for her documentary film about honour killings, told Al Jazeera: "It is upon the lawmakers to punish these people. We need to start making examples of people. It appears very easy to kill a woman in this country – and you can walk off scot-free."

Prime Minister Nawaz Sharif made an election pledge to introduce laws to curb honour killings, but nothing has happened thus far. His predecessor the late Benazir Bhutto did nothing about it during her tenure either.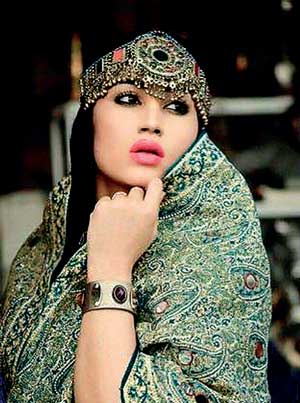 In her music videos, Baloch appears in revealing clothes, sometimes wearing a bikini, and it poses risqué for conservative Asian women. After separating from her abusive husband, she posted them on facebook and used part of the money to support her parents. She came from a very poor family and has been compared to American star Kim Kardashian. But her daring goes deeper than the American star's because of huge cultural differences. While tame by Western standards, Baloch's videos are extremely daring for the subcontinent. One cannot help wondering what might happen if a Sri Lankan woman posted similar videos on the internet.

Sri Lanka has no honour killings, which leads us to complacent belief that Sri Lankan women are a lot better off than their counterparts in the subcontinents where social rights and morality are concerned. But there is hardly any room for any such complacency going by comments on social media networks if a woman public figure steps just a bit out of line. The lines are as rigidly drawn here as across much of the subcontinent, only the reactions and punishments for 'transgressions' are different.

Across the Islamic world, examples of similar daring can be found. Aliaa Magda Elmahdy, a former arts student from Egypt, became controversial when she posted naked photos of herself on twitter in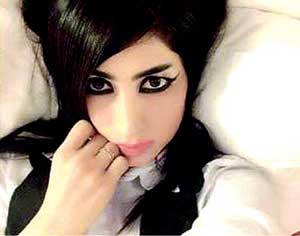 2011 wearing nothing but a pair of stockings. She faced criminal charges but was granted political asylum by Norway.

She was dismayed when many Egyptian liberals quickly disowned her, fearing that her actions would harm their election campaign. In a country where the military have carried out forced virginity tests on women arrested during protests, her admission that she's an atheist and her decision to live together with a man forty years her senior have shocked conservatives while winning her hundreds of thousands of supporters worldwide via social networking. Her family remained supportive though critical of her affair.

"My view is that the veil is not a personal choice in Egypt, but the results of religious and social pressure," she said in 2012. "The women with head veil that I know wear it because of their families or because they don't want to be beaten in the streets. I don't see why they always dictate to women, and not men, what they should wear."

In Tunisia, 19-year-old Amina Tyler posted topless photos of herself on facebook in 2013, winning support from feminists but outraging her family and conservatives, who demanded that she should be lashed or stoned to death.
The slogan 'My body belongs to me, and is not the source of anyone's honour,' was written across her chest. Following her lead, other Tunisian women posted topless pictures of themselves as individuals or in groups.
It may be that extreme repression of women in some cultures elicits extreme reactions from the boldest of them. This is an area of study for sociologists and beyond the scope of this article. The position of women across the Islamic world may differ, from Egypt to Lebanon to Saudi Arabia and Indonesia. Generalisations are dangerous, but one can be shocked of the raw courage of a woman who dares to expose her body, partly or wholly, to public view whether for a music video or as a form of social protest, in cultures where women are expected to be fully clothed.

Sri Lanka has a rigid code of behaviour and dress for women, in private or in public. One can always say that things are better than in Pakistan, or elsewhere. But such relativism only leads to complacency. The same misogynistic view that women invite violence by provocative dress prevails here as in does across the subcontinent.

The reality that no Sri Lankan woman, public figure, performer or otherwise, would dare to do what these girls and women from societies which were supposed to be far more conservative and repressive did. One could argue that there was no need here for such protests. But that is the argument maintained by the status quo, beneath which many sizzling currents run. As we have seen three bloody rebellions against the status quo within our lifetimes (all three with significant female participation), it is ridiculous to argue that there is no socio-economic impetus for greater, faster social change than what the politicians have on offer. In the new world order created by computer-generated social media, though, people have discovered other means of protest than taking up arms.