---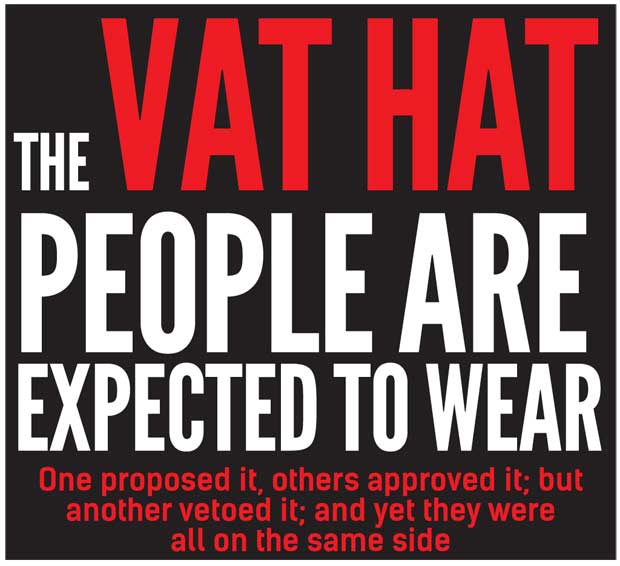 When a New Year falls on the first of January and Christmas takes its turn in December, the general call is to enjoy them. Although New Year is more a calendar event, Christmas is inseparable from Christianity.

hile that religious aspect is not forgotten, Christmas means getting through a somewhat hazy midnight mass because the cheer had begun already for most and the following 'Christmas cheer' the quality of which depend on the depth of wallets. While the quality of Christmas cheer is practically limitless to the 'haves', the 'have-nots' on tight budgets depend on savings accounts and the capacity to borrow for repayment 'next year'. Celebrating New Year is less demanding on the purse, yet, flushed people are ready to pay the earth to dine, wine, dance and kiss their partners at five star hotel dinner-dances when the clock strike twelve on '31st night'. Those who count their rupees may resort to 'house parties' 'roadside parties; or just light bucketfuls of crackers; an act of frustration some seem to think. The important factor in both styles of celebrations is money; and money has been in short supply in recent years. It is dear even now as reflected in the recent Sinhala and Tamil New Year–Avurudu– celebrations that were toned down to a degree not seen before.
Grey Avurudu

Avurudu is the most important event to Sinhala Buddhists, especially rural folk. These people who are chiefly blue collar workers in cities invariably spend around two weeks among their own families, friends and relatives in their villages during the Avurudu season. The deserted streets of Colombo bear testimony to that annual exodus. This year however, most of the traditional Avurudu celebrations were beyond their reach due to the explosive cost of living that affected ordinary wage-earning Sri Lankans. However, the cost of enjoying these centuries-old anniversaries never bothered the rich and the political 'nobility' that followed a practice of awarding themselves pre-emptive bonuses of various kinds before increasing taxes or raising prices of a multitude of commodities to plague ordinary folk struggling to live frugally. And recent happenings involving an increase in VAT scheduled for May indicate they are in for much rougher times.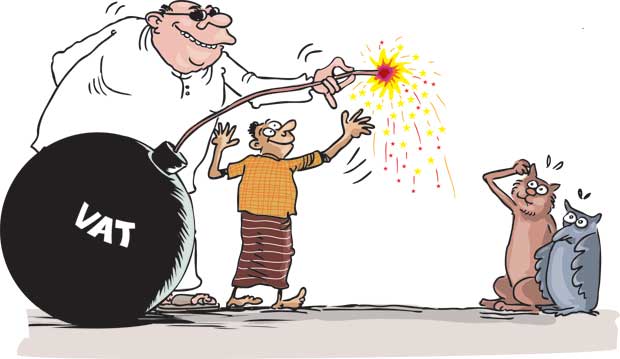 The VAT hike

VAT hikes do not prick well-to-do skins, but together with other taxes they have been bruising ordinary folk and are now set to cause bitter wounds and a mood for revolt.
"Although the President has knocked out the 15% VAT increase I do not know what will happen after May Day when the hike is to be effective. If the hike happens we are in for real trouble, Darlo," remarked Shelton Perera, a bar and restaurant owner who was helping his wife Joy in the kitchen. Their maid has gone on leave for Avurudu on a promise to return 'in ten days'.
"I know, Shelley, but don't these Yaha types know how difficult it is for people to make ends meet these days? I don't think people had Avurudu at all. No wonder Mahinda keeps asking the Yaha people to hand over the country to him and that he would see to its progress."
"That's hilarious," laughed Shelton. "Everyone knows that he and his catchers brought our country down to this beggary level. And they want to return to power? It's a joke and the height of hope. But behind all the talk and posing for media TV they are like frightened rabbits peeping out of their burrows. They must be thrashed for their past villainy; but what are the Yahapalakayas doing?"
Sign of a Yaha quake?

"Indeed, what are they doing?" hooted Ooty an owl employed as a rodent controller at Shelton Perera's Wallside Restaurant and Bar. The bird had made itself comfortable on a chair.
"Meeooww," purred his pal and co-worker Tommo, a pussycat, sprawled, all four paws up–on the floor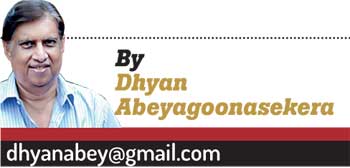 nearby. It was so hot. "They are getting notorious for foot-dragging even after allegations of bribery, corruption, straight robbery and other crimes have been examined and there's enough stuff to file charges. And our governors are asking the Yaha crowd quite rightly, 'what's your problem in nailing the coffins of that mafia?' I think the real answer to that one is as tricky as climbing a grease pole at an Avurudu function. The VAT thing however is open to other interpretations. The captain of the Blue Corps and Captain Green who pledged 'Yahapalanaya' in unity are not mixing well these days. Who can say with politiccas? I think this VAT issue is a sign of a Yaha quake to come."
"What's this VAT thingy anyway?" The bird wanted to know.

"Purr, after the Rajapaksa team robbed the country silly for over 10 years, this country is dead broke now and the Yaha government is in a fix with no money. VAT is one way to get it and Captain Green wanted to increase VAT to 15% from May and it got a Cabinet nod. For the governors wondering how the hell to survive the next week, the VAT hike in the offing will be a killer. The Yahapalakayas are losing their marbles.""Whoooom, whooom, but hasn't Captain Blue put his foot down and said he would never allow that to happen and threatened he would send financial wizards responsible for the decisions home."
Team players?

"Meoowyep, and it sounded dangerous to some green men and that financial decisions need the OK of some power committee hereafter. Hell, I thought that was the practice already. Alas, no, instead look at the comedy that has taken place. One heavyweight proposed a VAT hike, Cabinet approved it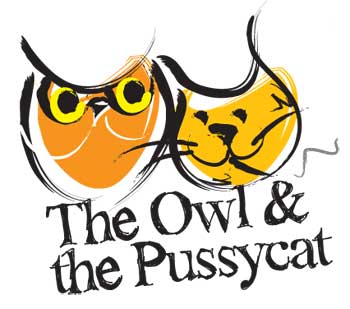 but another heavy weight axed it. And yet they are supposed to be on the same team!"
"Ah-haaaaa," hooted the wise-looking bird. "That's not surprising. In the past, when two or more political parties held hands to govern this country, it ended in outright messes. Governors saw such 'havul andu resulting only in avul situations. Now we have another example of such a havula approaching an avula. Don't you think the VAT issue is a fine opportunity to hint at a Blue-Green separation on a May Day talk?" The owl laughed the way owls do.
"Meeooww, that's a thought," grinned pussy. "I think the Yaha days are numbered; the mixture is not satisfactory; too many well-known beasties and uglies are sitting pretty in that lot and our governors have been asking, 'Why them?' They overlook the need for Blue and Green party interdependence for their survival even with odd mugs in their fold. The united governance plan sounded good, but it's not working, the Blue-Green colour separation is getting obvious and fans of both colours are saying; 'We don't need those guys; we can damn well do a sole party show.'"
"Thuhoot. They are not the only ones thinking that way. The Rajapaksas are on the same 'let's do it alone' track."

"Meeoowwyep (yep), the joint problems are common. Cracks keep appearing in the Yaha club are being repaired with sticking plaster; they are bound to end as carbuncles refusing to heal; the Blue army is on a course for a great divide immune to repair jobs; the core management of the Green army is not good for party happiness and the cocky Satakayas talking big have no future. That's the choice in single parties our governors have, the rest forming a clusters of boutique parties don't count. "Hooot, but can a one-party show actually happen?"
"I don't know; if our governors give one a chance, they will get to know, no?" smiled pussy.