---
Former State Minister of Defence Ruwan Wijewardene says that the incumbent government will not survive for long, especially when looking at what they have done to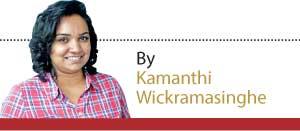 control the COVID-19 pandemic situation. Mr. Wijewardene is contesting the upcoming Parliamentary Election under the United National Party ticket from the Gampaha District and is confident that the Grand Old Party will sustain even with the split in Party members.
Excerpts :
People don't get enough information from the government

Former President Sirisena didn't care about the country

Incumbent govt.'s moves to strengthen national security unconvincing

Media freedom will be threatened if govt. gets two-thirds majority

One of my main proposals was to build our own minority leaders within the Party
Q Many stalwarts from other parties are also campaigning from Gampaha District. How competitive is the campaign this time?
It's very competitive. This is one of the hardest elections we have faced. There have been several incidents where UNPers have separated and formed their own parties. For example, S.W.R.D. Bandaranaike broke away and formed the Sri Lanka Freedom Party, Lalith Athulathmudali and Gamini Dissanayake formed the Democratic United National Front. But it's regrettable that it has happened at this time. If Sajith was more patient and stuck together we could have given this government a good run in this election and we could have had a big victory. But now it's a challenge that we have to face and somehow get through.
Q Old political parties have formed alliances to sustain. The UNP also had to form an alliance to strengthen the voter base but now it has split. Will the UNP sustain from this split?
The UNP is a party that can stand on its own. It's the grand old party. The party's history is entangled with the country's history. I don't see that the UNP has to have alliances with other parties just to survive. We now have a good opportunity to bring fresh blood into the Party. People want to see new people coming in because people are fed up of politics and politicians. You can't blame the people for that. Now is a good opportunity to re-organise and win the confidence of the people.

Q As an individual you have an inherent background in politics. There's a prediction that you will be the party leader one day. Don't you see people having a resistance towards family politics?
That depends on supporters. It's up to them to think who should be the next leader of the Party. In politics everyone has their own ambitions. Problem lies in the fact that those ambitions become priorities over the country's ambitions. I think the party has to re-organise and at a certain point the Party members will decide who should take over once Mr. Wickremesinghe steps down.
Q Are you ready to accept the Party leadership?
Let's wait and see the Party members decision.
"If Sajith was more patient and stuck together we could have given this government a good run in this election and we could have had a big victory"
Q You headed a committee that worked towards democratising the UNP. There were several other proposals as well. What happened with it?
It was not only about democratising the Party. There is a certain amount of democracy in our Party already. There are two schools of thought ; whether there should be more democracy in our Party or is this the right amount. Sometimes when there's too much democracy in the Party there's no stability. Few years ago when the leadership issue came about there was a suggestion that every year there has to be an election for the leadership. If that was the case there would have been absolute chaos in the Party. One of my main proposals was to build our own minority leaders within the Party. We always depend on other minority parties for alliances based on elections. But we need to build our minority leaders who will follow the principles of the Party. There are certain other changes I like to see happening in the Party and hopefully after the general election there will be some opportunities to make these changes.
Q One of the major issues that happened during the previous regime was the Bond scam. Investigations turned into political drama and several politicians who have been accused are also contesting this time. Won't such events further weaken people's confidence towards the Party?
Absolutely. During the past two years there were two major incidents that had an impact. One was the Bond scam and the other was the Easter Sunday attack. During the bond issue people really thought that they got cheated on their vote. In one way there were many of accusations made against some of our politicians. But you also need to look at the forensic report. It was known as the biggest bank robbery in Sri Lanka but the money is still there in the bank. Now it's up to the Attorney General to take actions against the perpetrators. But it did have a significant impact on the people. The confidence people have in politicians was severely affected and this is why people look at every politician in a suspicious manner. Politicians all over the world are seen as corrupt and even honest politicians also get painted by the same brush.
Q But Sri Lankans have the habit of re-electing politicians who have cases filed against them. Some are alleged to have links to the underworld, some have bar licences etc. As someone who is trying to bring in a new dimension to the UNP, what are your plans to shift this mindset of the voter?
I think there needs to be a change in the system. If you look at contesting in an election you need to spend a lot of money. There are politicians who have sold lands, borrowed money to contest at an election and to do a good campaign you need to spend a good Rs. 20-30 million. So once they become politicians and start making money, they are attracted to making more money. The problem is that in rural areas and even in some urban areas, the person who has enough money to spread out will be elected. In this country I think most people don't care about corruption. People in some areas do care but it's not a priority for people in the rest of the country. People see a politician who throws money as someone who can get things done. People need to be more educated and I think with the youth, this whole culture will change.
Q The Easter Sunday attack happened while you were serving as State Defence Minister. The President to Prime Minister Ranil Wickremesinghe to everybody else in the higher seats said they were not informed. But there were copies of letters that were circulated. It was a known fact that by then the President and PM Wickremesinghe weren't getting along well. Was this the reason why communication didn't happen accordingly?
I believe so. It could have been avoided if the information had gone to the right people. It could have saved many lives. It's one of the most regrettable incidents that I had to face in my political career. I just can't imagine the pain and suffering the survivors are going through. After four and a half years with President Sirisena I think his agenda was about his own survival. He didn't care about the country. There were several others who were engineering the rift between the President and the Prime Minister. These included some people in our own party and some who were around President Sirisena. These events led to the 52 day constitutional crisis. Thereafter we were left out of Security Council meetings, Intelligence meetings and for President Sirisena to say that he didn't know anything about it is a laughable fact. Fact is that after 52-days he did not call the Security Council. He would meet Intelligence Heads and the tri-forces commanders – so at that point there is no way that the Intelligence services chief would have held back the information. It's not some information that you should have kept for yourself. Unfortunately that information wasn't shared. There wasn't much priority given to it. If the authorities got information they don't have to wait for a politician's command. If there's going to be a massive attack you need to act on the information. This has been a big question mark. The rift at the time was regrettable and it directly affected the outcome of the attack.
"We were left out of Security Council meetings, Intelligence meetings and for President Sirisena to say that he didn't know anything about it is a laughable fact"
Q One of the main promises of the incumbent government was to strengthen national security. As the former State Defence Minister do you think they have been successful in fulfilling this promise?
Throughout the last few months we have seen a few deaths. The union leader of the trishaw association was beaten to death. I'm not too sure if this government is doing so much for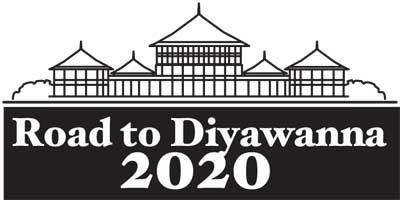 national security. There have been so many incidents. They stressed on national security but actions don't seem to be convincing as yet.
Q The previous government gave some space for freedom of expression. But during the Easter Attack the President himself censored social media. This time round we see journalists being manhandled etc. Is it because governments see media as a threat?
The robust media needs to be there. If a country needs to protect democracy there has to be a significant amount of freedom for media. But there is also a debate about how much freedom should they be given. During the Easter attack and the Digana incident, some people were inciting communal hatred on social media. Media freedom needs to be there. But on social media people find it easy to incite communal hatred. Right now there is a challenge. If this government gets their two-thirds majority there will be serious threats to the media.
Q But the Sajith Premadasa camp says that the UNP will not even get enough votes to put people on the national list.
You have to wait for the election results. Our voters are split but the affiliation towards the elephant will always be there. So I believe our voters will stick to the Party.
Q Where do you see the UNP in another 10 years? As a ruling party or the Opposition?
I would love to see it as a ruling party. We will have a government in the future. I don't see the present government surviving for too long especially when you see how they handled the pandemic situation during the last eight months. Certain measures were taken by the government by imposing curfew etc., but it hasn't been eradicated. Right now the second wave has started already. People don't get enough information from the government. With all these things happening the President and Prime Minister should rethink about continuing the election. They are putting people's lives at risk just to be elected to Parliament. They should put the people's lives and health first and think about the elections later. Mr. Wickremesinghe himself has proposed to reconvene Parliament to face this issue together. Unfortunately it didn't happen and they are continuing with the election.
Q What is your primary role if you are elected to Parliament?
It depends on whether we will make it to the government or the Opposition. I would like to see a UNP government coming in. Our priority is to sort out the economic issues. People are facing severe hardships. The economy has been held up artificially by restricting imports, printing money etc. We need to save the country from COVID. But if we go to the opposition we will have a lot of issues to fight for including media freedom, corruption, democracy and militarisation.