---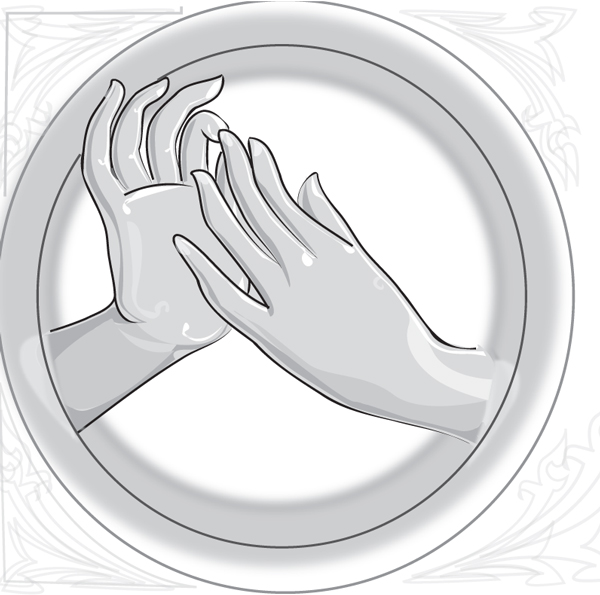 In the aftermath of two disasters within a month, we mark tomorrow the hallowed day of Poson which was the most significant turning point in Sri Lanka's history when Arahat Mahinda, the son of India's emperor Asoka, introduced the Noble Eightfold Path, preached and practiced by Siddhartha Gauthama, the Buddha.

History records that in the third century BC, King Devanampiya Tissa was on a deer hunt when Arahat Mahinda dared to call him by his first name with the proclamation, "Stop Tissa, do not kill." The message of non-violence to make all beings happy eventually led to the transformation of the King and country, with Sri Lanka becoming the cradle of Theravada Buddhism.

As Gautama the Buddha showed, Buddhism is Buddhism when it is not only preached but also practised. The Buddha himself practiced what he preached and preached what he practiced. If Sri Lanka has gone through raging waters and blazing fires, trouble and turbulence, it may be largely because the Buddha Dhamma is being preached but not practiced at the highest levels and among the common people. A practical Poson resolution could be to stop talking or preaching too much and start practising.

As in all important dimensions of life, religion or spirituality also needs to evolve in line with the signs and the needs of the times. For instance we need to see Gautama the Buddha as one of the world's greatest environmentalists who proclaimed that even an ant should not be harmed. The 2016 environment theme is respect for and the protection of biodiversity – the thousands of varieties of fauna and flora many of which are known to be found only in Sri Lanka. Unfortunately, we find Sri Lanka facing a crisis today in relation to the elephant-the majestic king of the jungle and for thousands of years a priceless treasure in our country. During the past decade or so hundreds of elephants are known to have been killed in the so called human-elephant conflict while there is also a multi-million rupee business in elephants and elephant tusks. So much so that even a judicial officer has been accused of illegally buying an elephant and keeping the jungle king as a domestic pet. Complaints have come even from the Dalada Maligawa or the Temple of the Sacred Tooth Relic, that there may not be enough tame elephants for the Esala perahera, widely seen as the most spectacular cultural pageant in Asia. Another good Poson resolution would be to find a solution to this crisis in line with the Noble Eightfold Path and the environmental catastrophe that the world is facing today, including the extinction of wildlife treasures such as the elephant. We need to take important lessons from Mother Nature, as Gautama the Buddha did. For instance, let us look at the mango tree. It lives for others, giving its luscious fruits freely for all to eat. Then let us look at the rivers. They live and flow freely for others giving us life-sustaining fresh water freely. We could also look at the cow. It lives for others giving its nourishing milk freely for its calves and for us. Only human beings are selfish, self-centred and greedy for more. Until and unless we experience gradual liberation from selfishness and self-centredness, we cannot practice Buddhism. We will only be deceiving ourselves and deceiving others to end-up in a garbage dump.

Another important precept preached by Gautama the Buddha - more important today than it was 2600 years ago - is the call to alpechchathavaya or a simple and humble lifestyle. The Buddha has set a powerful example. He gave up Royal privileges and almost everything, with his first robe being stitched from pieces of saffron cloth found in cremation sites. In the Buddha's time, the gap between the rich and the poor was not as monstrous as it is today. According to latest estimates, 62 of the world's richest super billionaires have more wealth and resources than half the world's population of about 3,500 million. Therefore it is essential for those taking leadership – in the political, religious or other spheres - to set an example by living in a simple and humble way, avoiding wasteful expenditure, luxuries and extravagances. Let us all, especially our leaders, decide on this Poya day that we will walk the talk so that Buddhism's Noble Eightfold Path will become a pathway for inter-religious, inter-racial and inter-cultural unity in diversity.