---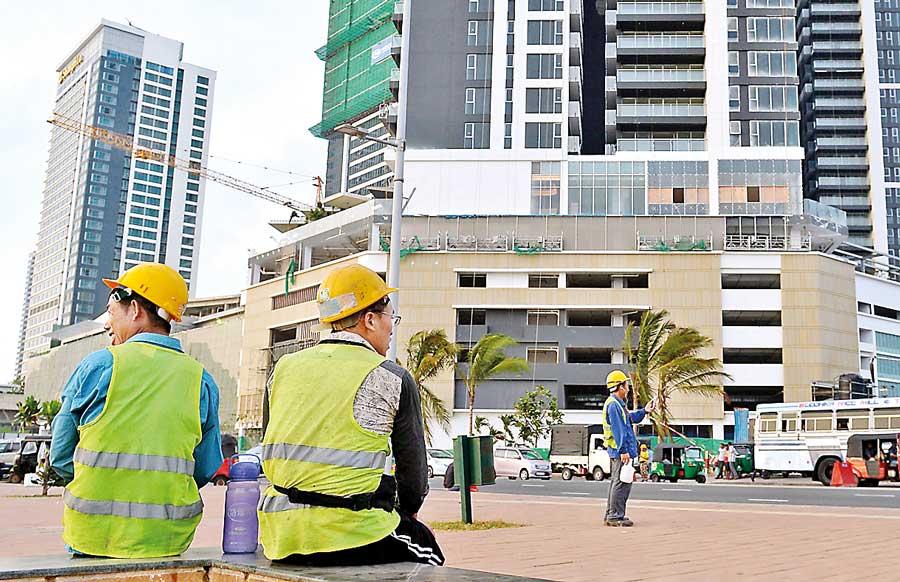 The terror strikes in Sri Lanka have a bearing on China because there are security concerns regarding their investments in Sri Lanka. The the picture shows some Chinese workers at a construction site.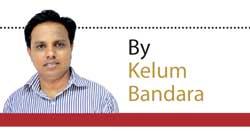 Many an eyebrow has been raised as to why President Maithripala Sirisena undertook an overseas visit at a time when the country is gripped by violence warranting his presence, both as the Head of State and the Defence Minister.

Things have looked volatile in the country after the serial bombings on April 21, 2019. It looks that violence can be sparked off at the slightest instigation.

The President is not oblivious to volatility. Nevertheless, he left for China on the morning of May 13, 2019 on an official visit.

The President's move is viewed with skepticism by some individuals since this is a time his presence is needed to defuse tension or to deescalate violence. But, the dates for the Chinese visit had been planned before the April 21 incidents that rocked the country. The Chinese leaders wanted to engage the President since the bombings triggered security concerns for China, like many other international stakeholders.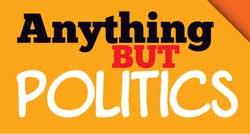 The serial bombings, committed by the local terrorists affiliated to the Islamic State (IS), targeted three Churches and three high-end tourist hotels claiming the lives of 250 individuals including over 50 foreign nationals. The horrific acts of terrorism, perpetrated at a time when Sri Lanka was so accustomed to peace in the post war era, are now bound to alter political, social, security and geopolitical dynamics of Sri Lanka.

Obviously, the President's visit to China has a geopolitical, security dimension to it in the aftermath of the terror strike. The attack opened a new window for the international community to look at Sri Lanka.

Peaceful order in Sri Lanka is important for the superpowers - China, India, the United States, Japan, Australia etc- because of its geostrategic positioning in the Indian Ocean. There is stiff competition among the world players to outperform each other in their frenzied tussle for hegemony - a fact garbed in diplomatic language as seeking peaceful order in the Indian Ocean region.

Following the attack, assistance galore has been promised by different countries for Sri Lanka to counter the threats of IS terrorism. These threats are also a global menace. In the broad context, these countries desire peace in the region due to their own geopolitical interests. Assistance can be a tool in wooing Sri Lanka into the sphere of their influence.

Alongside, there are country-specific interests as far as security is concerned in Sri Lanka. This is where the President's visit to China matters most.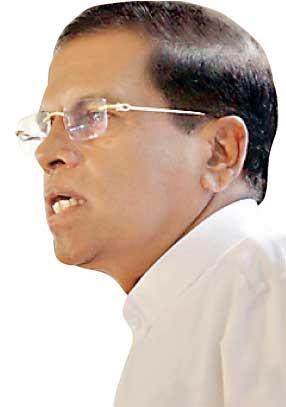 The terror strike in Sri Lanka had bearing on China for two main reasons one can fathom quite easily. One is security for their investments in Sri Lanka. China is a key development partner for Sri Lanka. One of the hotels that came under attack- Shangri-La- is a Chinese investment. Lying across the road in front of it is the Colombo Port City which is a real estate investment by China under its Belt and Road Initiative (BRI). China has invested heavily in the Hambantota Port. China is a key development partner of Sri Lanka, and it sees Sri Lanka as an important partner in the execution of its Belt and Road Initiative (BRI). So, safety in Sri Lanka is important for China. Secondly, China is concerned about safety of its nationals visiting Sri Lanka as tourists.

The President's visit takes place in such a context. And, it has assumed significance in terms of bilateral cooperation.

The President, along with other Sri Lankan delegates, flew to Beijing to attend the Conference on Dialogue of Asian Civilizations (CDAC), scheduled in Beijing between May 15 and 16. But, on the sidelines of it, bilateral meetings were fixed both with Chinese President Xi Jinping and Prime Minister Li Keqiang.

The President, during stay in Beijing, placed his signature on three security related agreements with China. A statement from the President's office stated that these agreements would be important in terms of security for Chinese tourists in Sri Lanka and Chinese investments.

President Xi said China stands firmly with the Sri Lankan people resolutely supporting Sri Lanka in safeguarding its national security and stability.

President Sirisena also held talks with Wang Yang who is the chairman of the Chinese People's Political Consultative Conference National Committee.

Besides, Wang said China firmly supports Sri Lanka in maintaining national safety and stability, and stands ready to strengthen security cooperation with the Sri Lanka to counter threats of terrorism.

Like China, the other countries also have their own security interests in Sri Lanka. In countering terrorism of radicalised Islamists, Sri Lanka has to reconcile all such aspects. Assistance from different countries is readily available. It has to be obtained in a manner that befits Sri Lanka's long term interests and future.

Sri Lanka fears radicalisation among refugees
According to the UN statistics, at present there are 844 refugees and 826 asylum seekers awaiting the determination of their claims in Sri Lanka at the moment. Easter Sunday's bombings posed fresh challenges for Sri Lanka in dealing with them. President Sirisena requested the UN to help repatriate them. In his briefing to the diplomatic community earlier, he said Sri Lanka found it difficult to keep these refugees given the current security crisis.

SL can take a leaf from the book of Bangladesh
At the moment, there are 826 asylum seekers and 844 refugees in Sri Lanka. They are from the countries such as Pakistan, Yemen and Afghanistan
The government may fear there can be radical Islamists among them, and they will pose a new threat to security one day. The fear is reasonable. If that is the case, what Sri Lanka faces today is a microcosm of the problem that is confronting Bangladesh today in dealing with 1.2 million Rohingya.

Rohingya Muslim refugees fled from Myanmar and took shelter in Bangladesh. Today, they are housed in a refugee camp on a hilly tract of land near Cox's Bazaar in Bangladesh. The influx of such a large number of refugees from nearby Myanmar has become not only an economic burden but also creates social problems.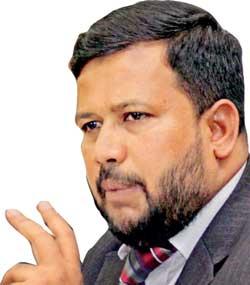 More than that, Bangladesh fears whether there will be pockets of radicalisation among these Rohingya refugees. During an April visit to Bangladesh, this columnist got an opportunity to see the Rohingya refugees in their camps. More than aid, they yearn to return home, in Rakhine state of Myanmar.

Bangladesh's Foreign Minister Dr.A.K.Abdul Momen, in his interaction with the group of foreign journalists, said that there was the danger of radicalisation among these people unless they were sent home. He said such radicalization would pose a security threat to other countries.

Besides, the Bangladeshi security authorities have increased their intelligence to track signs of radicalisation. Also, the Bangladeshi government does not allow these refugees to engage in economic activities in the country.

Probably, Sri Lanka can take a leaf from the book of Bangladesh in dealing with refugees though the problem here is relatively miniscule. Like Bangladesh, Sri Lanka is no longer ready to give these refugees citizenship.

Spotlight on Rishad?
Industry and Commerce Minister Rishad Bathiudeen is in the centre of controversy these days over the allegations that he gave political patronage to the terrorists who carried out the bomb attacks.

Now, a move is underway to bring a no confidence motion against him. The Joint Opposition or the Mahinda Rajapaksa faction of the United People's Freedom Alliance (UPFA) decided to support the motion which, if passed in Parliament, would strip Bathiudeen of his ministerial posts.

The motion is bound to put the government in a spot because it is difficult for its MPs to stand in solidarity with Bathiudeen due to the seriousness and legitimacy of the allegations.
It is learned that some government MPs are in support of the motion. Bathiudeen has, however, denied allegations against him.