---
The large number of children used in employment in Sri Lanka is of concern. This issue of exploiting children in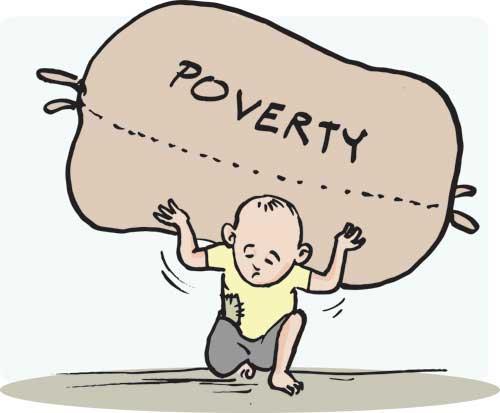 labour activities is often not taken seriously because Sri Lanka is an Asian country.
Most families in Asian countries are poverty stricken and its members find themselves below the poverty line. Most households are disrupted due to parental separation which forces those under the age of 20 to engage in some form of gainful occupation to ensure that the home fires burn.

But this isn't acceptable from the viewpoint of professionals engaged in the education sector.
According to UNICEF sources this exploitation of children in labour activities can be reduced through an integral approach that strengthens child protection systems, addresses poverty and inequality and improves access to quality education.

So poverty and lack of proper education are root causes for this evil that we see in the form of child labour.
In Sri Lanka we have heard stories of our ancestors engaging in agricultural work during the time they attended school. Most of this work was done in the chenas or fields which were family owned. We never really know whether kids were paid for for the trouble they took to chip in with labour.
But this issue comes under the spotlight when children are forced to work, so that families can make ends meet. In this era denying the child the time to both attend classroom sessions and engage in studies at home because he or she has to engage in employment is unacceptable, under any circumstance.

Pity is generated on such kids who have to miss school because engaging in labour become priority.
According to statistics produced by the Department of Census and Statistics, by the year 2016, as many as 452,661 students were not attending school. The reason for this among other things was families facing of financial difficulties.
The sad part of all this is that children are forced to engage in the worst forms of labour.
Some of the industries in which children are forced to work under difficult conditions, according to the International Labour Organization, are manufacturing, fisheries, service and domestic.

Children find employment where they have to work as crop farm labourers, cleaners, helpers in offices, aids at construction sites and workers in sales related jobs.
Back in Sri Lanka, according to newspapers reports, child labour is at its highest in districts like Kurunegala, Gampaha, Colombo, Monaragala and Baticaloa.
There is of course a debate in progress regarding what age a child can find employment, if circumstances demand so.

According to Employment of Woman, Young Persons and Children's Act of Sri Lanka, implemented in 1956 and amended in 2006, a child is identified as a person who is under the age of 14. This implies that a child once reaching the age of 14 is employable.
But despite the laws that exist both boys and girls are engaged in employment despite these individuals bearing the tag 'teenagers'. Hence the authorities are at present engaged in a struggle to close the gap in terms of minimising the age for children to be employed and ensuring that they complete a period termed as 'compulsory schooling'; which is to remain in school till age 16.

Efforts taken by successive governments, which worked with generous institutes and samaritans, to alleviate poverty and ensure that children from less affluent families continue with education must be lauded.
And what gives us much hope for the future is UNICEF's efforts taken to engage governments in South Asian countries using a regional action plan which works towards the prevention and elimination of all forms of child labour in South Asia by 2021.