---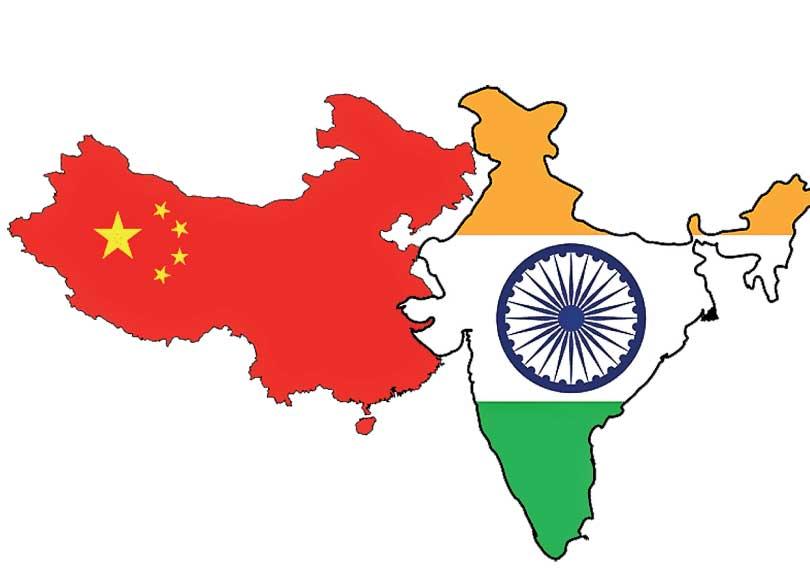 A tourist with East Asian features was moving about freely at the Temple of the Tooth in Kandy and even mingled with local tourists. He introduced himself as a Chinese national and requested for some flowers, soon finding many who obliged his request. The most important thing about this Chinese was that he never allowed the smile on his face to vanish. He gave the impression that if he started a shop here, that smile of his would guarantee business with customers. This writer witnessed this incident about a decade ago.
At present Sri Lankans would run a mile when seeing one of them from this Asian country which is aggressively promoting its Belt Road Initiative (BRI). One reason for this is due to the fear of contracting the deadly Coronavirus and other being the concerns that these Putonghua speaking nationals are slowly invading this island and taking a grip of strategic locations.
There were opinions floated suggesting whether Sri Lanka should reconsider importing goods from China during this coronavirus epidemic. This thought alone looks silly because Sri Lanka is such a small player in the global economy and the effect of it boycotting Chinese products would be negligible; even if the USA adopts this strategy. Top nations which 'wished' to use the epidemic period to put China in its place with a possible boycott of Chinese goods, learned a lesson. For the record a Hyundai car plant in South Korea was shut down because the presence of the coronavirus interrupted the importing of vehicle components from China. There was no boycott of Chinese products but several car factories have been effected because China is a global supplier of car spare-parts.
But Sri Lanka has reasons or features to make them be counted at the world scene and for that they don't need to boycott Chinese products. Sri Lanka is a strategic location in the Indian Ocean and China, like some of the most powerful nations, knows the importance of acquiring control over ports like Hambantota and Trincomalee.
---
From being backward nations, China and India have surged foreward; a lesson which Sri Lanka has failed to learn
Come Gotabaya he would keep China on hold and invite others to bid or invest on projects; just to deny the Chinese Govt. from having a grip over other nations
---
From being backward nations, China and India have surged foreward; a lesson which Sri Lanka has failed to learn even after enjoying 72 years of Independence. And when nations like Sri Lanka invites ambitious nations like the two mentioned above the host nation has to keep eternal vigil.
Many moons ago, when the nation was governed by an SLFP led regime, Sri Lanka enjoyed cordial ties with both China and India. There was the Sino-Lanka Rubber Rice Pact in 1952 between China and Sri Lanka. The Sirimavo Bandaranaike led Sri Lankan Government found India, under the Premiership of Indira Gandhi, to be a loyal friend. But the arrogance of Sri Lanka President JR Jayewardene spoiled this relationship. According to foreign media, even today, the return of the Rajapaksas to power is considered negative factor by India.
Sri Lanka now sees both China and India compete for space in this island nation. And in this context of cementing their footing in Sri Lanka, China has constantly been an overwhelming power. China knows that Sri Lanka looks to her only with commercial interest. Despite failing on repaying existing premiums on loans acquired China continues to open credit lines to the islanders who are struggling to clear their debt commitments.
Maybe China wishes to see Sri Lanka say 'yes' if an offer is made to purchase the port outright. It is not unheard of for Sri Lanka's lawmakers to sell off national assets and land to foreigners. But China knows very well the balancing game the Rajapaksa regime constantly plays; hence it didn't come as a surprise when president elect Gotabaya Rajapaksa picked India as the first nation to visit after being sword in as the eighth president of Sri Lanka.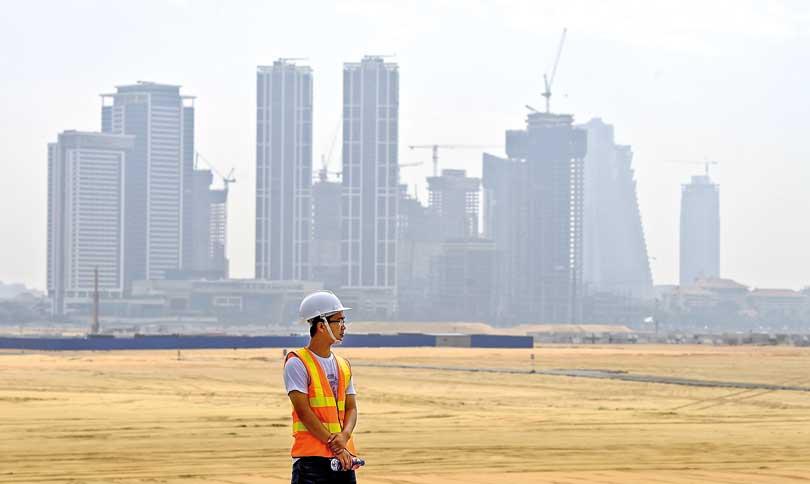 A migrant worker looks on at a US$ 1.4 billion Chinese funded land reclamation project in Colombo (AFP)
Given the manner in which brothers Mahinda and Gotabaya deal with India and China respectively there is a difference. Mahinda would give the deal to China over India because according to his calculation the former had the capacity and the technology to get a project dome. Come Gotabaya he would keep China on hold and invite other nations to bid or invest on the island' projects; just to deny the Chinese Government from having a grip over other nations using its Belt Road Initiative.
The many Chinese restaurants that have come up in and around Colombo and the farmers in areas like Hambantota growing delicacies like Choy Sun, Chinese Cabbage and Kale to cater to the Chinese expatriates goes on to underscore that China's presence here is triggering off the set up of a new Asian culture.
The ambitious nature of the Chinese here shows in that they have also ventured into private investment.
When India offered a new credit line worth US$ 400 million, China agreed on a US$ 1 billion loan to the Government of Sri Lanka. When the coronavirus was at its peak and the entire world looked suspiciously at China, Sri Lanka threw its weight behind China and even went all out to cure the only Chinese patient having contacted this deadly virus and located during a tour inside the island. Sri Lanka even made a video offering encouragement to to the citizens of Wuhan during this epidemic and titled 'Come on Wuhan'.
Just a handful of Indian cultural events are celebrated here and even if so they are held to entertain an exclusive handpicked audience.
However much Chinese events and cultural shows are held in the island. There are Chinese educational and cultural centres set up here in Sri Lanka to promote the Chinese language and their degrees. There is even a Confucius Institute Day organised by the Confucius Institute of the University of Colombo.
The Indian worker here would continue to work peacefully and find himself quite at home when he steps into the 'vegetarian eatery' of his choice after a hard days work. But we are not far away from the day where there is dispute at a parking lot because a Chinese migrant worker wants a Sri Lankan to remove a vehicle parked at a slot set aside exclusively for the 'Chinaman'.