---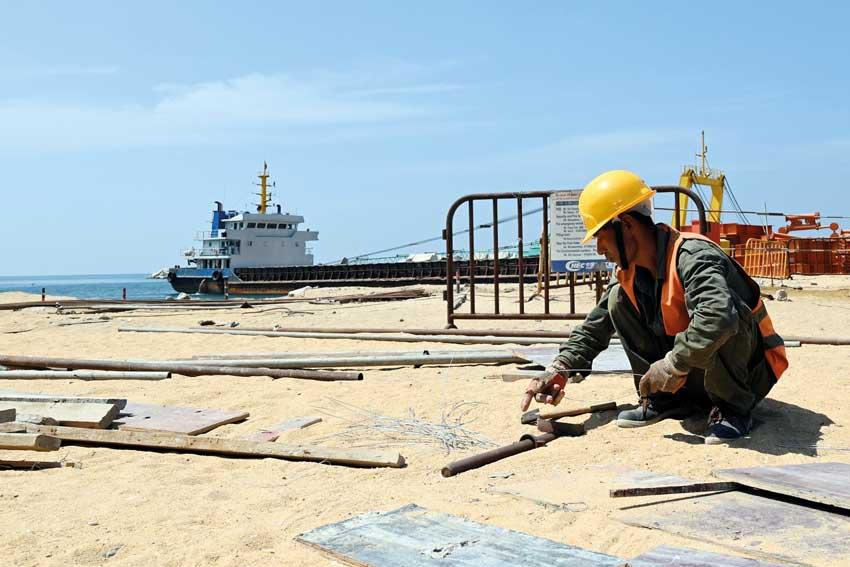 But one must be watchful or be aware of the fact that China has enjoyed entering this war of tariffs from a position of strength
When ever the Rajapaksas have secured administrative power Sri Lanka has always turned towards the Chinese for development work and investment
But Sri Lanka can balance the equation and slowdown China's aggressive approach by offering business deals to India and even Japan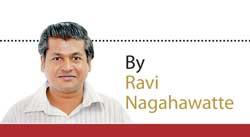 When patrons drive their cars smoothly on the stretch from Galle to Hambantota on the Southern Expressway the second thing to do after offering a prayer to one's chosen deity might be to thank the Chinese for funding the construction of this facility.

Travelling is easy and saves time when one drives on the Southern Expressway; thanks to the government inviting investors to enhance our roads. But even after this facility was completed the Chinese have remained; their presence now a growing concern.

Why? Because there is a perception, even among the educated who promote investment in Sri Lanka, that the Chinese invest in countries which are already reeling under debt and impose themselves. The Chinese still haven't done this to Sri Lanka, but what would stop them from acquiring assets in a country like ours that has borrowed from them and is unable to payback a loan?

When ever the Rajapaksas have secured administrative power Sri Lanka has always turned towards the Chinese for development work and investment. This has been at the expense of causing concern to India; another investor in Sri Lanka apart from being the island's closest neighbour.

Now Sri Lanka is in a spot because sanctions imposed by the United States of America prohibits American companies from supplying to 24 listed Chinese companies involved in constructions abroad. One of these named Chinese companies is involved in the construction of the Port City Project in Colombo.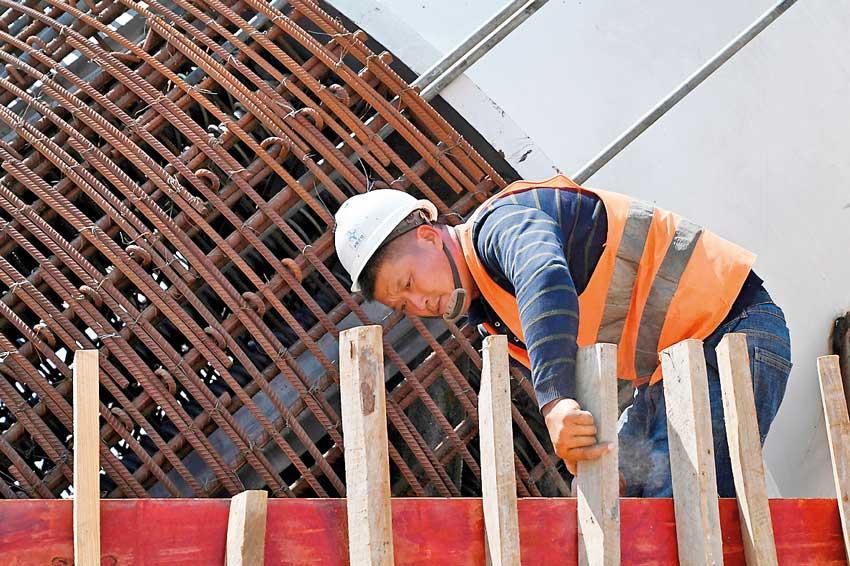 According to China.org.cn the present regime led Gotabaya is said to have reviewed some of the Chinese funded projects initiated by the former regime following allegations of corruption and lack of transparency when the deals were originally signed
This economic war between America and China escalated largely due to the verbal barbs of US President Donald Trump aimed at China. Now Sri Lanka is caught up in this battle of 'egos' -between The US and China-as it seems. The tariff war was commenced by America when it imposed a 25% tariff on 818 imported Chinese products. China responded by imposing 25% tariffs on 545 selected American goods. It was hard to keep a track of various lists released by the US and China relating to this tariff war between the two nations. A strong opinion aired by economic experts is that 'it was clear to both sides that this was a futile trade war'.

But one must be watchful or be aware of the fact that China has enjoyed entering this war of tariffs from a position of strength. According to an article published on 'Frontline' (2019 February issue) under the headline 'United States & China 'Ceasefire and beyond' its author Vijay Kumar writes 'the goods that US firms produce in China are purchased in the US by consumers who borrow money from China to maintain their standard of living'. In the article there have been responses from Trump, before he became president, stating via Twitter that 'China is neither an ally or friend-they want to beat us and our own country'.

The USA has always been skeptical of China wanting to enhance its overseas expansion projects. The Colombo Port City is one such project. Sri Lanka also has to consider that USA is its single largest export destination. Sri Lanka sends approximately 26% of its exports to the USA. Sri Lanka's exports to the US were worth US$ 3.08 billion in 2018 and the 'balance of trade' between the two nations stood in favour of Sri Lanka.

America and China both have stakes in Sri Lanka where investment and development are concerned. And a point to take serious note of is that China invests money readily without much conditions while the USA would want progress reports, demands for Sri Lanka to be transparent with spending acquired finances and the island's administration to work on improving its human rights record as tie-ups to foreign investments. The bottom line to all this is it's easy to take loans and work with China.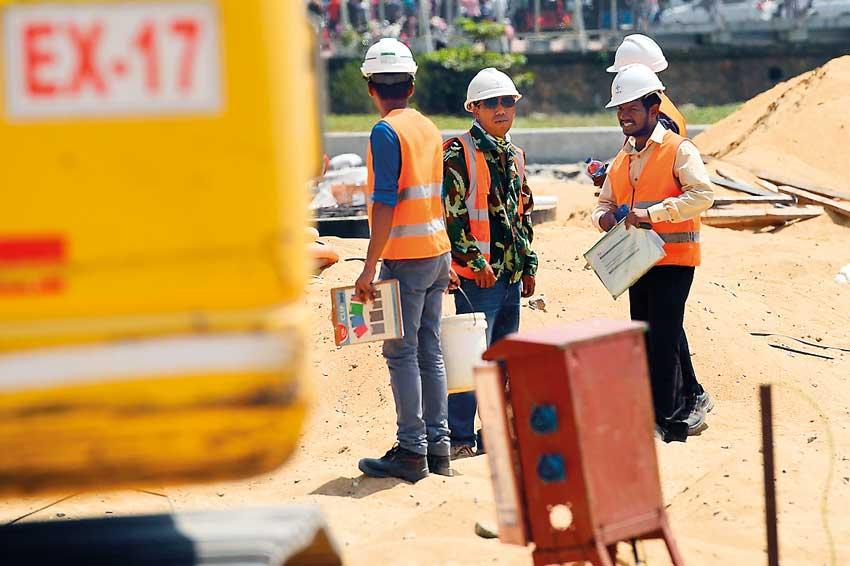 For the record according to an article posted on China.org.cn the present Sri Lankan regime led by President Gotabaya Rajapkasa is said to have reviewed some of the Chinese funded projects initiated by the former regime following allegations of corruption and lack of transparency when the deals were originally signed.

When signing business tie-ups with other nations Sri Lanka has to consider already existing arrangements. Though China and Sri Lanka have in the past hit it smoothly-in terms of working on business interests- the islanders must also consider that their business dealings with America stretches way back to the year 1948 when the two nations signed the United States Agency for International Development (USAID). Then in 2002 the two nations signed the Trade and Investment Framework Agreement. And at present the two nations are in the process of reviewing the intricacies of the Millennium Challenge Corporation Agreement before the signing of the agreement; a compact which would bring funds to Sri Lanka and support economic growth through assistance in transportation and land sectors.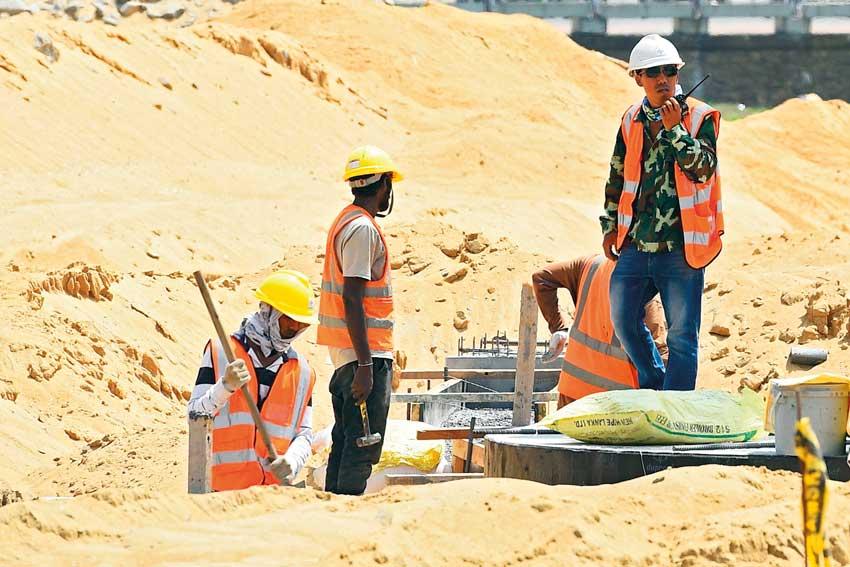 The bottom line to all this is it's easy to take loans and work with China (Pix AFP)

China seems to not stop at anything in its march towards becoming 'a global economic power'; an ambitious initiative that the Americans want to curb. It is in this backdrop that the consolidation of India's position in the Indian Ocean is becoming relevant.

Sri Lanka can't readily turn to India for help because the present regime has been fairly or unfairly labeled pro-China. But Sri Lanka can balance the equation and slowdown China's aggressive approach by offering business deals to India and even Japan. Right now India and Japan are parties to a memorandum of cooperation signed in 2019 with the GoSL; which puts the trio in a partnership which operates the island's East Container Terminal.

All in all it's advisable to tread cautiously with China. Though the Chinese seem to be overenthusiastic in lending a hand in driving Sri Lanka's economy forward the GoSL must be ready to apply the breaks if it realises that China is offering too much on its plate. Viewing the present issue that has cropped up with regard to local engine drivers refusing to operate trains with Chinese compartments, that have malfunctioning brakes, is enough food for thought!