---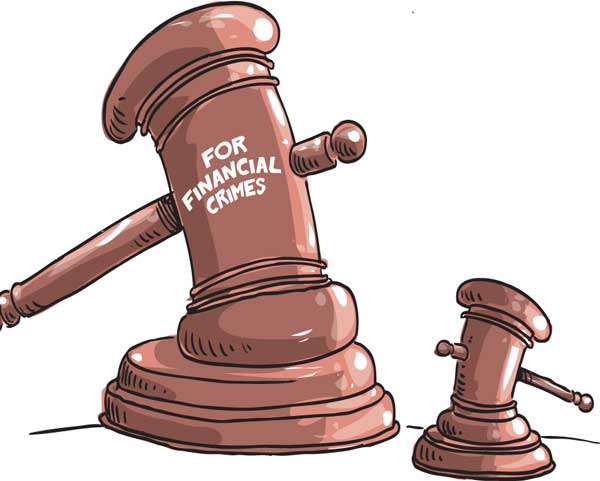 A multitude of civic action movements played a major role in mobilizing people power for the silent revolution on January 8 last year. Many of them are now complaining that the new national government is moving too slowly in implementing its main pledge to bring to justice to the former regime's VIPs who allegedly plundered billions of dollars in public money.
The Movement for a Just Society and its Convener Prof. Sarath Wijesuriya had been in the forefront of a campaign for the toppling of the authoritarian regime and to bring about good governance and social justice.

"When we see the manner in which cases are filed, the manner in which dates are allocated for cases and when cases are being postponed twice or thrice, we are led to believe that a nonsensical legal melodrama is being enacted. This drama somewhat, on the face of it, is produced and staged, propped and prodded by the power of wealth. No one has been sentenced so far despite charges of corruption and fraud mounting and cases filed against the culprits, even though the government has been in office for more than 18 months," he lamented in a recent statement.

Issuing this special statement on behalf of civic action movements, Prof. Wijesuriya said they were requesting the government to establish a special court to hear cases of fraud and corruption, to enforce the laws against the culprits and duly mete out punishment. "There is no legal bar against the setting up of a special court. Civic action movements will be going round the country to get public support for the setting up of this special court.

There is an obvious need to expedite investigations and for some media groups to stop glorifying suspected criminals. This was blatantly exposed last week when the former President's son Namal Rajapaksa, arrested on charges of financial crimes, was shown raising his handcuffed hands as if to portray the image of a political hero. Civic action groups are also complaining about how once powerful politicians are remanded, sometimes routinely get bail and even when they are remanded, they get the prison doctor's medical certificate to go to the merchant's ward of the National Hospital. For instance, the former President's brother Basil Rajapaksa was to lead the Kandy-Colombo Pada Yathra from today. He was arrested on charges of financial crimes last Monday and remanded. But the man who wanted to march from Kandy to Colombo was suddenly found to be sick and admitted to hospital. Some civic action groups are asking the Sri Lanka Medical Council to probe the basis on which such medical certificates are issued to VIPs and if necessary to take action against such medical officers also.

In 1978 the then President J. R. Jayawardene appointed a special Presidential Commission which had wide powers and recommended that former Prime Minister Sirimavo Bandaranaike be stripped of her civic rights for seven years. Several other VIPs also were punished in this way but this SPC law came in for wide criticism by civic action groups. To probe financial crimes appointing special courts might also be a complex issue. But there is consensus that if the normally slow court procedure is followed some of these cases of major financial crimes may drag on for up to 10 years.

The outspoken President's Counsel Srinath Perera speaking on a TV show on Monday proposed that one of the existing high courts be assigned to hear financial crimes cases only until the large number of cases against former VIPs and even some current VIPs are completed. In the Attorney General's Department some legal specialists believe that Srinath Perera's proposal is practical and we urge the government to consider this for implementation urgently.