---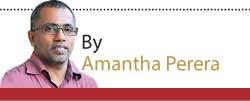 Sri Lanka has set the precedent. The rest of the world, at least some of them seem to be following through. As social media gained credence as the main interpersonal communication mode of the ordinary person, attention also focused on the means of monitoring and controlling the content.
It soon became a question of scale – would Facebook or the Government of Sri Lanka or another entity have the capacity to keep track of what
the six million Sri Lankan origin profiles were posting or in other terms monitor volume and content of one billion plus data points on Facebook and connected platforms like Instagram and WhatsApp. Would they invest, if those numbers as high as they were, were not making them any money?
There were options, all with some loose ends. Then last year, when riots broke out in central Sri Lanka, Colombo tried something. It blocked access to a set of social media platforms. Even before the block, local researchers had been informing Facebook that the platform had been used to exchange extremist content, it never took notice. It's never easy to prove how effective the block ultimately proved to be, especially so when comparative figures in terms of usage have not been available.
Social media blockade prompted users to seek VPN services to access banned platforms
Those who supported the block were quick to point out that the curtailed access was followed by decreasing violence. But others, including those on the ground have told me that the riots were stopped when security forces took decisive action to stop the mobs.
Whatever the effectiveness of the 2018 block has been, the government was impressed and Facebook took note. The company has sent several delegations to Sri Lanka and also hired a country contact point and content moderators in Sinhala. Most probably, the usage of VPN services also increased in Sri Lanka.
In the 15 months since the first block, the option has become an easy choice for authorities. It was used in Sri Lanka thrice in less than a month from the Easter Sunday Attacks. It was used in Indonesia when post-election riots turned violent. Several African nations used the same tactics. The latest has been, no surprise here, Myanmar, where nett access to the restive Rakhine region was restricted.
What these actions show is that increasingly, governments will block full access to networks when they cannot even figure out how to start dealing with content that could be potentially dangerous. The situation is not made any easier by platforms either reluctant, unable or a combination of both to take more proactive measures unless there is a mega PR blow-back.
A video of Sri Lankan origin of a woman being assaulted remained on Facebook for 12 hours, about two and-a-half months back, despite complaints. Since the video upload other events have overshadowed the incident. But Facebook neither thought necessary or good PR to clear the air on why that content remained online for so long. I am pretty sure that would not be the case if such a video were to be posted and to remain online for half a day from India or Indonesia, markets that are commercially vital for the platform.
Social media played a significant role before and after elections in Sri Lanka, mainly after the 2015 presidential polls
As Sri Lanka has taken the forefront in leading expertise on blocking social media it would be interesting to see what pans out during the last quarter of this year – when the island stumbles onto elections.
Even without social media, local politics is a no-holds barred dirty affair with no quarter treated as private. Now with social media become a key vector in all things, from gossip to politics to hate speech it would be fool-hearted to think that it would not be employed at upcoming elections.
What Sri Lanka needs and lacks woefully, is expertise that would improve digital hygiene on a national scale – that people would know when BS starts coming in and ignore the same.
The author is the Asia-Pacific Coordinator for the DART Centre for Journalism and Trauma, a project of the Columbia Journalism School Twitter - @amanthap