---
On the day the nominations closed, Elections Commission Chairman Mahinda Deshapriya read the riot act as he usually does, on responsible election campaigning. Sort of that is.
On social media, Deshapriya sought users to act with responsibility, more a request than a reminder of regulations. Some things cannot be mended by law, he said. What he did not say was that neither Sri Lanka state tech capacity, law enforcement might and both together have the strength to monitor and mitigate social media use.
What it has is the capacity to block access to platforms whole-sale. That it has done in the past, but it only solves the problem if the internet is shut, or the platforms are blocked. It does not approach the underline reasons for such rampant abuse which are delicate and evolving as fast as tech.
Right now, during campaigning for the highest office in the country, blocking platforms with millions of interactions is in no way an option. The first thing the front-runners did on Monday was placing pictures on social media platforms of them handing in nominations. There is simply no option to cut out Twitter, it is as much a communication tool now as is the poster with the mugshot that sprouts on every nook and corner.
If social media was used responsibly, we would not have disinformation, we would not have deep-fakes and we would not be talking of social media induced trauma. I would probably be out of a research gig as well. What Deshapriya alluded to was how social media is being used to just pump pure lies into public domain. Already we have seen incidents of fakes on the elections – like the Facebook post on houses being attacked or Youtube videos with strategically placed false newspaper headlines and tweets filled with hate, abuse and racism.
The vitriol is higher on social media because the kind of anonymity that is inbuilt and the lack of punitive impact. No one has so far been prosecuted for placing a false newspaper headline on a Youtube video. We are likely to see more of the same in the coming months but with added venom as the election looks a close call.
There are several fact checking projects underway. The Facebook training for journalists and its rather opaque interactions with the Election Commission have been the most high profile. But neither the Commission nor the usually reticent social media behemoth have been forthcoming with details on the working arrangement. So, we have no idea what is in play.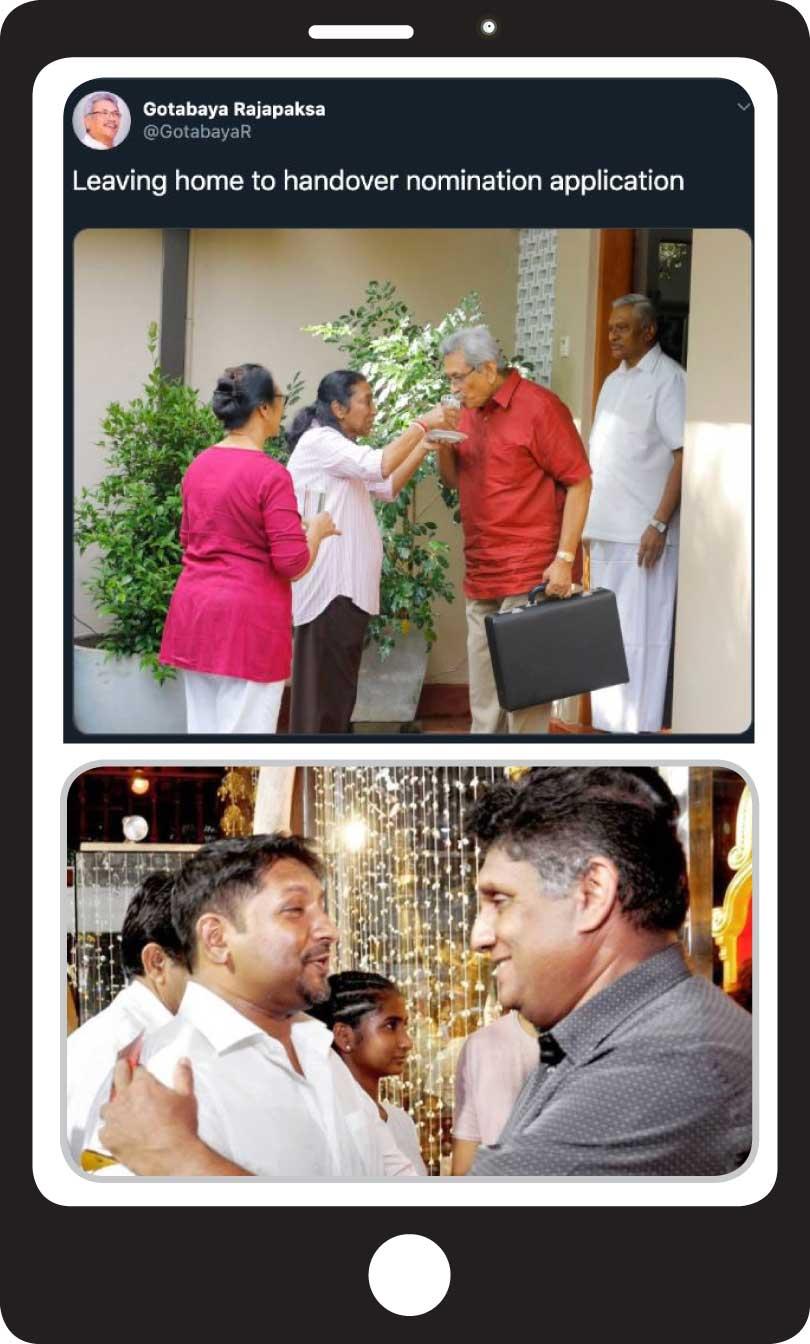 There are several grass roots operations as well. But again, we don't know details, we don't know whether these operations are cosmetic efforts trying to gain PR mileage by pretending to tackle this devil of an issue or whether these are indeed genuine efforts.
What no one has really tried to use is the vast network of regional correspondents who are still very much an integral part of Sri Lanka's reporting machine. Admitted that some of them are no more than political acolytes and others are mere press release re-users, what my experience has shown is that there is still a large presence of young, committed, tech friendly operatives who can be ideal fact checkers.
These guys have the best intricate networks into the regions they work in. Because of their status, nothing newsworthy really escape the popular ones. They can be the most effective cross-checkers right now.
For that to work though someone has to invest, with a nodal point to coordinate and funds to run the operation. Now there is probably no time to set up such an operation, may be targeting the general election could be a viable move.
In the meantime, please don't believe everything that you see on your Facebook feed straight off.
The writer is currently pursuing a Masters by Research at CQ University, Melbourne on online journalism and trauma