---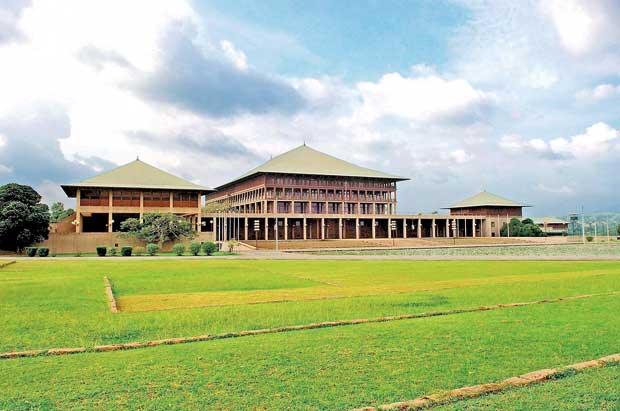 Tmanagement is doing things right. Leadership is doing the right things. What did our leaders do in successive governments since 1970s?
Haven't hey compromised the law enforcement by politicising almost every single State Institution, including the Police, Attorney-General's Department and even Courts? Due to irresponsible governance haven't they destroyed governability! Sri Lankan Leaders always permitted the Ministers and MPs to take the law unto their hands. "Effective leadership is not about making speeches or being liked; leadership is defined by results not attributes" – Peter Drucker.
Senior Police Officers and judicial officers began covering up investigations. They favoured those in power. Retired Senior DIG Anura Senanayake is presently in custody over alleged suppression of facts and misleading the judiciary. A retired SP K.G. Dharmawardena had revealed that he was instructed by Anura Senanayake to close the file. Another Senior DIG Vaas Gunawardena is serving a jail term. A case is pending in High Court against a former Supreme Court Judge. There are politicians too, who have been charged for massive corruption having amassed billions.
Rohitha Abeygunawardene, former Minister had been indicted for his inability to explain how he accumulated wealth amounting to Rs. 41.2 million within two years and two months. How did Anusha Palpita, as Chairman of TRC, issue a TV permit for himself and sell that to the telecommunications service provider for a few million dollars as alleged?
"A Customs Revenue Task Force officer had found three vehicles (An SUV, a car and a Mini) in a container, where it had been stated that there were used construction machinery in the container. "

Don't you think our politicians and bureaucrats as leaders taught and influenced the citizens to follow the path of destruction? Didn't they teach us the formula for failure? Leadership is solving problems. What have they done?
Health Ministry vehicles and resources, belonging to the Medical Supplies Division (MSD) with banners of the Chathura Senaratne Foundation, had been used to distribute relief items in the Gampaha District with a view to promote political image of Chathura Senaratne, MP. A Youthful MP had accused health officials too that they were not strong enough.
Senior officers of the Customs Department are alleged to connive with smugglers and racketeers in importing vehicles and other items by furnishing false declarations, depriving large amounts of taxes to the government.

A Customs Revenue Task Force officer had found three vehicles (An SUV, a car and a Mini) in a container, where it had been stated that there were used construction machinery in the container. How about Immigration, Registration of Persons, RMV or even Divisional Secretariat Offices? Corruption has wolfed up the entire country! Parliamentarian Dullas Alahapperuma had pointed out that the government had planned to bribe Opposition MPs by offering luxury vehicles and that the vehicles would be given away to buy over the MPs to the government ranks. What a big jumble? Isn't it absurd that men who rule others have miserably failed to rule themselves! They could be bought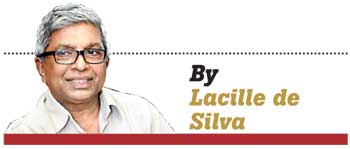 over. They change colours like chameleons. During the Election campaign, they promised to introduce the National Audit Bill, within the first 100 days of the government since it was necessary to establish rule of law and good governance. It now appears that the so called good governance campaigners do not want to push through essential legislation including electoral reforms. A majority including senior bureaucrats do not want these reforms introduced. Telecommunications Minister Harin Fernando tendered an apology for using obscene language in Parliament. The Eastern Province Chief Minister at a ceremony, held in Sampur Vidyalaya in Trincomalee, in the presence of US Ambassador, also proved the calibre of our elected representatives.
Former Minister Batty Weerakoon accused me of not doing the needful in regard to a Constitutional Amendment introduced by him in Parliament.

I informed him politely that we had done our part. Since it was a constitutional amendment, the Minister himself could have canvassed the Cabinet. We were helpless! Most of the politicians are very clever at making government officers a cat's paw for their personal benefit. It is up to public officials to play the game safe without carrying out wrongful orders.
In recent years, both major political parties have been largely responsible for most of the problems in our country. Didn't they destroy the whole system? Politicians day by day appear to be discrediting themselves too. All these have contributed to the loss of faith in democratic governance and processes. Politicians should now think that people are pugnacious since they have failed as leaders.
True leadership is their ability to lead the country to improvement.
Shouldn't we make an attempt to educate the poor masses too about ongoing corruption. Is it only the urban middle class who are well informed of numerous irregularities taking place in the country?
Poor masses have been totally deceived. Corrupt politicos have played their games well.
Shouldn't the leadership try to restore dignity, decorum and discipline in Parliament? If so, why are they reluctant to initiate legal action against Ministers and other politicians who have been involved in alleged criminal offences and numerous acts of public nuisance. Shouldn't they be removed from the party membership and even thrown them out of Parliament too. If so, good governance and rule of law should not end up as a smokescreen under the present leadership too. Good governance rhetoric should not be used as a shield to hide inefficiencies, shortcomings including corruption of the present government. History has also proved that the general public cannot be regarded as powerless. Don't you think that how the American Civil War and French Revolution had developed democracies though there were no civil rights then? In 1945 after the 2nd world war there had been only 12 functioning democracies left on the face of the earth. Europe had been in ruins and the prospects for the Europeans had been gloomy. It was in fact from the ruins they developed more wisdom in order to strengthen democratic rule.

We should not forget the young people and the fuming citizens in Sri Lanka. They have suffered long enough. They are unhappy about politicians and politics. Our urgent need is for capable leaders with guts, sincerity and firmness to stop political corruption and bureaucratic bungling. Could we expect everybody including parliamentarians to perform their duties for the salary they draw from the state because the urgent need is to raise moral standards such as honesty, integrity and devotion to duties towards the people and he country.
Lord Buddha preached: "Thousands of candles can be lighted from a single candle, and the life of the candle will not be shortened. Happiness never decreases by being shared." Shouldn't we send representatives willing to light approximately 21 million candles in the country?