---
Tipped to desert Hambantota in search of greener pastures in city...

Sajith Premadasa has a birth right to claim Colombo Central his home base; it was in Kehelwatte, the heart of Colombo Central, where his father and grandfather were nurtured.
A Daily Mirror news item on Friday stated, "Sajith Premadasa, Leader of the newly-formed Samagi Jana Balawegaya and deputy leader of the United National Party (UNP), will contest the upcoming general elections from the Colombo district, sources close to Premadasa told Daily Mirror yesterday." Report further says, "Premadasa will lead the campaign of his alliance and will contest from Colombo for the first time and will seek his party's advice in nominating a suitable candidate to contest from his electorate, the Hambantota district. He is a national leader, so he cannot lead his party's campaign from Hambantota. He will contest from the Colombo District," an aide close to Premadasa has said.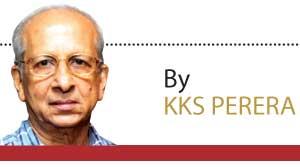 DS and Dudley Senanayake never lost faith in their supporters to desert their electorates Mirigama and Dedigama; in reciprocation the constituents ensured the seat for them though, they campaigned from Woodlands in Borella, even on instances the party lost islandwide. The bitter truth is Sajith has lost all elections at Hambantota, lost it as the presidential candidate too, for no fault of his, but attributable to the power of three generations of Rajapaksas.
SWRD Bandaranaike, Deputy Leader of UNP left the party, launched SLFP; and led his campaign to a historic win against ruling UNP reducing the Sir John Kotalawala led Party to eight seats from Rosemead Place, and NOT from Attanagalle which he won with a record majority of 45,000 votes, proving that a leader who envisaged to run the nation should first win the confidence of his own constituency.
What happened in April 1956?
People's living standards were far below the satisfactory level. Rice subsidiary [Halpotha] which the ordinary masses considered their birth right was withdrawn in 1953 by JR, [some believe it was a ploy by him to check Dudley's popularity] inadequate housing, unemployment, poor health conditions, and lack of education facilities, made the situation worse. The party secretary Sir Ukwatte Jayasundera, in his report to the annual sessions of UNP assured the party's readiness, gave confidence prompting Sir John Kotelawala to dissolve Parliament well in advance of scheduled date, in February 1956. The leading Tamil parties, Federal and Tamil Congress supported the Marxist, LSSP and CP in claiming parity of status or to keep English as the official language. Bandaranaike formed an alliance with the Bhasha Peramuna of W. Dahanayake and several independent groups like I.M.R.A. Iriyagolla, T. B. Subasinghe. SLFP entered into a coalition with such small groups plus Philip Gunawardena's powerful VLSSP forming the Mahajana Eksath Peramuna (MEP) on February 21, 1956.
The leaders of the Eksath Bhikku Peramuna led by vibrant and energetic Buddhist monks; they were Ven. Walpola Rahula Thera, Ven. Yakkaduwe Pragnarama Thera, Ven. Henpitigedera Gnanasiha Thera, Ven. Baddegama Wimalawansa Thera, and Buddharakkitha of Kelaniya, the first accused in Bandaranaike assassination. They presented an action programme before the 1956 elections to Bandaranaike.
SWRD visited Gampaha district only twice, that again on his way to Kandy and Anuradhapura and addressed two meetings in Gampaha and Negombo. The ruling party then held the complete authority of conducting the elections, decided to spread the Parliamentary poll over a week splitting the poll to three days at their whim and fancy; they selected the seats most favourable to them for the first day [April 5] the intermediate ones for the second day on 7th and those unfavourable to the UNP, like the Bandaranaike stronghold of Attanagalle for the last day in a clever move to influence the voter based on the first day's results; which tactic boomeranged, all Minister's lost their seats on first day, albeit Prime Minister, Kotalawala and MD Banda did not in Maturata. [Sir John led his campaign from old Sirikothain Colpetty, but won his Kurunegala district seat of Dodangaslanda comfortably.
The bitter truth is Sajith has lost all elections at Hambantota, lost it as the presidential candidate too, for no fault of his, but attributable to the power of three generations of Rajapaksas

Sirimavo and Chandrika led the SLFP to victory on more than one occasion without deserting Attanagalle. [The latter, contradictorily lost Attanagalle in spite of spending all her energies in organising the electorate at the last election]. Mahinda Rajapaksa concentrated in an islandwide campaign on a few times winning home base in Deep South convincingly.
The DM news item continues, "UNP Leader Ranil Wickremesinghe will also contest from the Colombo district, a senior UNP MP close to Wickremesinghe told Daily Mirror earlier this week. He had already informed his party that he would be contesting the elections, amidst reports that he may be offered a national list seat by Sajith Premadasa. Mr. Wickremesinghe's camp has also maintained that there will be no changes in the electorates of any members and all will contest from their respective constituencies."
JR Jayewardene, who in 1940s moved in the State Council that Sinhalese only should replace English as the official language, used an anti-Christian campaign against EW Perera his opponent and the nationalist leader, and won the Kelaniya by-election to the State Council in 1943. he continued winning in 1947 and 1952 [Marginally by 1000 votes], and suffered a humiliating defeat in 1956, to RG Senanayake, a cousin of Dudley who contested two seats, his own in Dambadeniya and Kelaniya [election laws then allowed a candidate to contest any number of seats under First-past-the-post] with the motive of removing JR from the UNP. A narrow win in the March 1960 election, made him to look for greener pastures in Colombo South in July 1960, and continued winning handsomely the multi-member seat there onwards.
Next to abandon the Gampaha District was none other than Ranil Wickremesinghe, who followed 'uncle Dickie's' wise example and saved his skin by moving to Colombo from Biyagama, which electorate the UNP lost consecutively notwithstanding 2001. Ravi Karunanayake moving from Kotte to Colombo Central. Sajith, as a wild life enthusiast, in his early political career, had every reason to settle down in Deep South leaving father's stronghold, Colombo Central. The PR system secured his parliamentary seat from the district though he lost the Hambantota electorate repeatedly for the past two and a half decades; in spite of the fact the Deputy Leader was the organizer for the party. News from the Rajapaksa monopoly of Hambantota says the recipients of houses in Sajith initiated housing schemes not only served 'kiribath' to celebrate Gotabaya victory on November 17, but they even destroyed the huge plaques erected at foundation stone laying. In Colombo Central however, the second and third generation of Sucharitha beneficiaries would certainly pay gratitude to their mentor's son who the UNP leader has chosen to lead [or passed the buck?] another losing battle along with two of his men he has planted in gullible man's camp, to ensure defeat before he implemented his five-year plan on the party.
It would have been wiser for the comparatively young Sajith Premadasa to have skipped the election leadership leaving it to the Srikotha administration, and occupy a back seat, mark time till the opportune hour.
Writer can be contacted at - kksperera1@gmail.com