---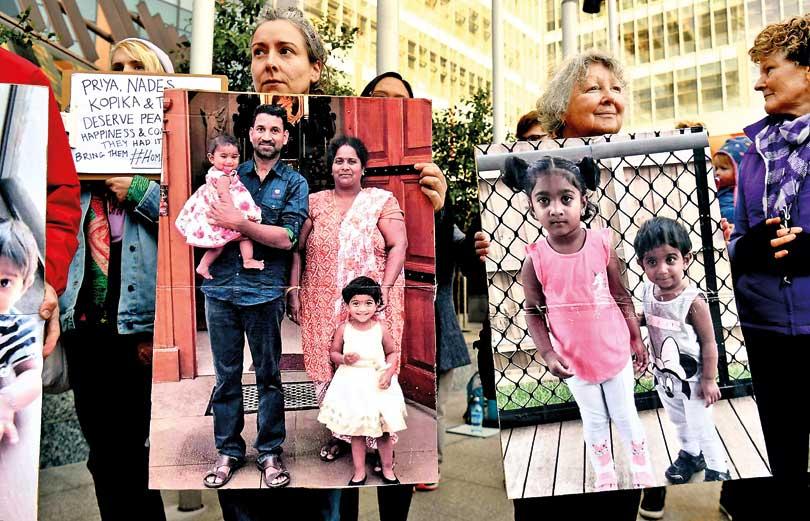 Rights activists have spoken on behalf of Priya and Nadesalingam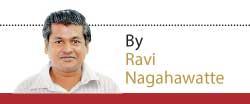 The present elections hype created by the three main political parties brings with it many promises, but little has been spoken about the issues bothering minority Tamils.
The Tamils have become a forgotten lot after the civil war in the country concluded in 2009. And despite many Tamils fleeing or leaving the country on their own will during the past decade Tamil politicians have shown a lukewarm attitude in changing the negative environment in the areas in which this minority lives in, the north.
One of the recent talking points was the Sri Lankan Tamil couple in Australia, now in detention, and running the risk of being deported to Sri Lanka. No Tamil politician has raised the issue so as to receive the attention of the state. On the surface the couple in detention seems like another story of two ambitious Tamils seeking greener pastures down under and seeing plans going wrong for them because they migrated through illegal means. But, despite these two-Priya and Nadesalingam-having arrived in Australia separately and then entered wedlock Down Under, the tale of their family being shown the door after the arrival of two offspring is a little hard to digest.
---
The Tamil couple had contributed immensely to the Biloela community
Another factor which would help them are recent military and political developments in Sri Lanka
According to Mario Arulthas, 'the Biloela family's safety can't be guaranteed'
---
Right now the couple's deportation has been put on hold thanks to an injunction order which was issued by the federal court. The couple had been part of the Biloela community for many years. And if they were from another country other than Sri Lanka, Iraq or Afghanistan their deportation would not have raised a hornet's nest'. These three countries are termed unsafe for refugees to return to given their questionable human rights record. Rights activists have spoken on behalf of Priya and Nadesalingam and aired the view that Sri Lanka is not a safe country for them to return to.
For the record Nadesalingam arrived via boat to Australia in 2012 and Priya the following year before they married and raised two children. Right now the little advantage for them tilting the scales in their favour revolves around the couple's youngest daughter, Tharunicaa, aged 2. They are in detention at present in Christmas Island and the court order issued in their support stops them from being deported till September 18.
There are many factors which stand to the advantage of Priya and Nadesalingam. One is the overwhelming community support they received from conservative commentators, opposition parties and coalition back-benchers urging the Prime Minister to let them. One of the valid points raised by a support group backing the Tamil couple was that they had contributed immensely to the Biloela community and they can't be deported from Australia so simply.
Another factor which could be of help to them are recent military and political developments in Sri Lanka. According to an article published on www.abc.net.au the appointment of Shavendra Silva, an individual accused of allegedly orchestrating war crimes, as the Army Commander and the nominating of former Defence Secretary Gotabaya Rajapaksa, who played a key role in defeating the tiger rebels, as the presidential candidate of a group of parties forming an alliance with the 'Pohottuwa' Party have been causes for concern for the Tamils in Sri Lanka. The article further states 'This promotion and re-emergence of the Rajapaksa family sent a chilling message to Tamils, according to Crisis Group's Sri Lanka Project Director Alan Keenan.
Despite the United Nations having credible evidence that both the Government security forces and the Tiger rebels committed war crimes, it's the former which has been shoved under the spotlight by international organisations for committing 'rights violations'.
Throwing his weight behind this couple is Tamil activist Ramanadhan Shrignaneswaran who has been quoted in the article saying, "Tamils continue to live in fear in a highly militarised north".
According to Mario Arulthas, Advocacy Director for the People for Equality and Relief in Sri Lanka 'the Biloela family's safety can't be guaranteed'.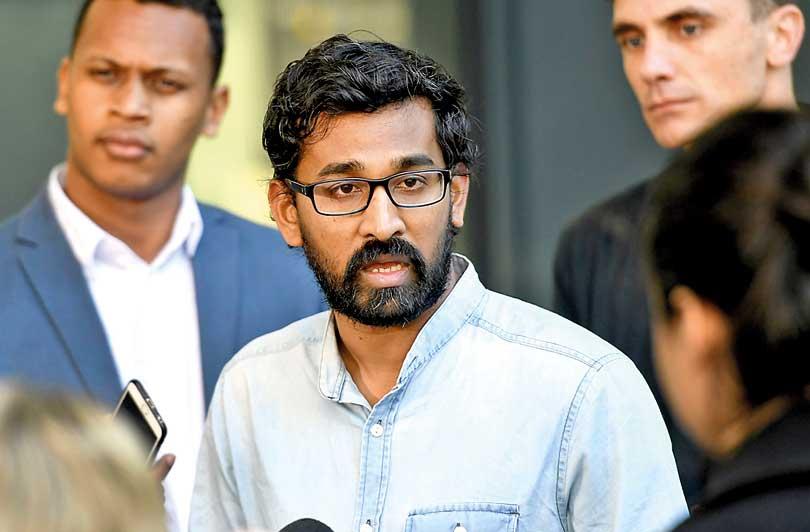 Tamil Refugees Council Spokesman Aran Mylvaganam
The International Truth and Justice Project in Sri Lanka documented allegations of ongoing torture, after taking statements from 76 Tamils who said they were tortured and in many cases sexually violated in illegal detention between 2015-2017.
The Family lawyer Carina Ford has said, "There is still hope an agreement could be reached for preferably without the family being sent back to Sri Lanka to apply for visa".
Tamil Refugees Council Spokesman Aran Mylvaganam was quoted saying "Sri Lanka is a very dangerous place for Tamils'.
What's standing against the Tamil couple is that they used illegal means, the boat, to enter Australia; hence they along with their children are termed unauthorized maritime arrivals. This doesn't grant them the opportunity to apply for visa while being in detention.
Australia's Immigration authorities are strict about their laws which are used to deport illegal arrivals by boat. This is because the Aussie authorities are aware that human smugglers are waiting to see 'a weakening of the Aussie resolve in protecting its borders'. As a result Australia's Mandatory Detention Policy has been in existence since 1994.
Recently lawmakers Sajith Premadasa and Managala Samaraweera made visits to Jaffna to participate in programmes associated with Enterprise Sri Lanka and a meeting with National Lotteries Board agents respectively. These are days where lawmakers are canvasing for the Tamil minority votes and visiting the north. Given the present scenario the path is open for Tamil lawmakers to work for the cause of couples like Priya and Nadesalingam who might have to return to their place of birth because their initial attempts to find refuge in a safe heaven failed. These lawmakers representing the minorities have a duty towards couples like Priya and Nadesalingam to help them apply for visa in case they are deported; of course in the event it's clear that there is a threat to their lives back in the island nation.