---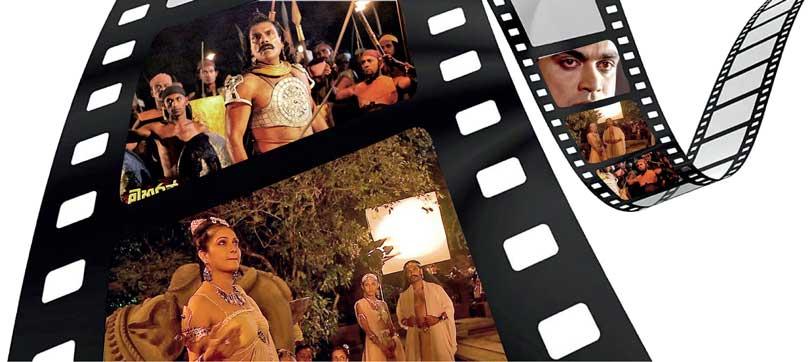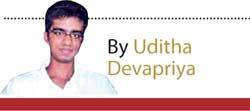 Jayantha Chandrasiri's Maharaja Gemunu opens with a shot of the Ruwanwelisaya at dusk and the hero's famous justification for the campaign he's embarked on: "I fought a war, not because I loved the shedding of blood, nor because I believed that the strong are the victors, but because of the need to protect my faith, and my country, for the sake of humanity." This is of course different from the justification the author of the Mahavamsa puts into his mouth: "... not for the sovereignty of the State, but for the unity of the sasanaya." Dutugemunu goes down as one of the more complicated figures from history; Chandrasiri, through this unsubtle contortion, turns him into an even more complicated figure. That should have made the man and the legend easier to understand. As it stands, it does not.

This is not to deny the importance of a movie like Chandrasiri's quite possibly the first of its kind made on Dutugemunu. (Local filmmakers seem to have found more colour and vivacity with monarchs like Kassapa, Vijayabahu, Sitawaka Rajasinghe, and the much misunderstood Sri Wickrema Rajasinghe). I'd go even further and suggest that Chandrasiri's film is the best in that long suffering cycle of big budget epics our directors have been churning out since the end of the war. It's not easy to see why: what those other epics – Mahindagamanaya, Vijaya Kuveni, Sri Daladagamanaya, Eheliyapola Kumarihamy – seem to have missed out, be it in writing, camerawork, editing, or richness of detail and characterisation, Maharaja Gemunu has in abundance. In that, Chandrasiri's film is matched only by Aloko Udapadi.
Chandrasiri's film is the best in that long suffering cycle of big budget epics our directors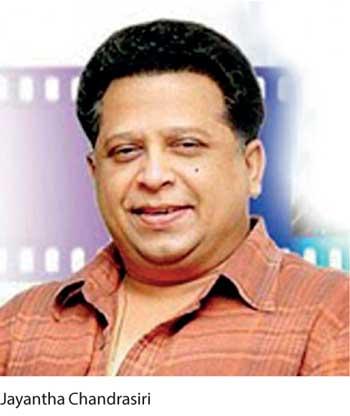 Why am I reviewing, or rather revisiting, a film which came out the same year Maithripala Sirisena became President? For two reasons: because barring one piece in a State newspaper, the English press ignored it; and because it addresses, and at the same time fails to address, the problems of popular cultural representations of the Dutugemunu and Elara story.
I'd like to think that this fervour over historical epics is a largely petty bourgeois, middle class affair, and that with the defeat of Mahinda Rajapaksa it was on its way out. The kind of large scale productions we used to have were symptomatic of their time; while they didn't enjoy State patronage, it wasn't unusual to see, say, Mahinda being thanked by Ellawala Medananda Thera "for giving his blessings" to the making of Mahindagamanaya.

At one level it was only to be expected that while the Rajapaksas were voted out in 2015, such a trend didn't go away. Instead there was a swelling of racial-religious sentiment, partly owing to the sorrow among Sinhala Buddhist populists at seeing their preferred figurehead lose power, which fuelled the making of bigger, superior productions; if you see in Maharaja Gemunu and Aloko Udapadi, as well as Paththini, Yashodhara, Nidahase Piya, and Vijayaba Kollaya, a more refined, albeit flawed, reconstruction of history than what was to be seen in the earlier movies, it's partly because people, in the absence of a popular figurehead, want to see their unrealised beliefs and prejudices confirmed by, and in, those epics.
Even in Nidahase Piya, which is really an attempt at turning DS Senanayake into an Abraham Lincoln figure, you see the entire Sinhala Buddhist mythology come out; an old woman, leaving Regal cinema after seeing it for the first time, told her friend, "We need more stories like this to make our youth aware of our past!" What she forgot, of course, was that there already are stories like that being made every year, if not every other month. It's not the old who are now coming in droves to see Vijayaba Kollaya and even Aloko Udapadi. Unlike the earlier epics, these have been made and marketed for the young. Unfortunately, at least in the case of Maharaja Gemunu, that does not make the retelling of history any easier.
The Dutugemunu-Elara conflict has been complicated largely by those who see in it a conflict between two racial groups. In this both sides are to blame: Sinhala Buddhist nationalists who argue it vindicates the foremost place occupied by Buddhism in Sinhala society, and Tamil nationalists who argue it shows yet another instance of Sinhala chauvinism triumphing over Tamil aspirations. Such confusions are largely petty bourgeois in origin; a careful reading of the social, political, and economic basis to the conflict, the pragmatic considerations both rulers had to account for before going to war, and the nature of kinship, caste, and identity in Sinhala society would put to rest most interpretations of Dutugemunu's campaign. Here three points need to be clarified: the rise of a Sinhala Buddhist consciousness in the Anuradhapura era, the rise of tensions between South India and Sri Lanka, and the flesh-and-blood people behind the popular reconstructions of both Dutugemunu and Elara.

Sinhala Buddhist identity, according to Professor R. A. L. H. Gunawardena, was, in its contemporary form, the result of parallels drawn by 18th century philologists between North Indian dialects and European languages. As Edward Said observed in Orientalism, on the one hand was Sanskrit, beloved by Western linguists and imperialists, and on the other were barbaric, infidel Semitic languages like Arabic. When Benjamin Clough, who compiled the first Sinhala English Dictionary (in parts in 1821 and 1850), argued that Sinhala was derived from Sanskrit, he was echoing the colonial myth that the British had rescued Aryan Sinhalese from inferior Dravidians. This would explain the Tamil ethnic backlash later on. We don't really know the nature of Sinhala Buddhist identity at the time of the Dutugemunu-Elara conflict, but we do know, from the Brahmi inscriptions from the 3rd century BC, that it was nothing like its later reconstruction. Here we must admit the shortcomings of chronicles such as the Mahavamsa, Saddhalankaraya, and Rajavaliya. As far as attention to historical detail is concerned, these texts did "enable us to construct a successive lineage of Sinhalese Kings... giving a chronological and political framework to Sinhalese history" (Arasaratnam 1965). But in their omission of economic detail, and in their adherence to the rules of poetry, they were, at best, limiting. It's certainly one of the biggest ironies that while the Mahavamsa devotes so many pages and chapters to Dutugemunu, in the end we get to know so little about the political realities of his time, except in glimpses; like all wars, the war between him and Elara would have been rooted in economic considerations as well.

The Mahavamsa hints, as does Jayantha's film also, that there was a vast interspersion of Sri Lankans and South Indians on both sides of the conflict: Nandimitta, one of the giants employed by Dutugemunu's father, was the nephew of a General serving in Elara's army; Dutugemunu, before going for the final war, had to first fend off his brother and then 32 sub-rulers (many of whom, as scholars like H. L. Seneviratne have pointed out, were Sinhalese as well). This is not to say Elara was not a usurper. He was. But contrary to the reconstruction of the war, it is possible that in conceding ground to the reality of a final battle, both Elara and Dutugemunu had recognised and affirmed the rules of chivalry.
Both Elara and Dutugemunu had recognised and affirmed the rules of chivalry

Such a battle could not have been rooted in racial dynamics alone; they had to be rooted in the clamour for dominance over Sri Lanka's external trade as well. Here Jayantha somewhat departs from the Mahavamsa: contrary to the latter, which presents Elara as a man of noble birth, Maharaja Gemunu presents the man as a castaway from the land of the Cholas, a mere spy or soldier or merchant at best, accompanied by his consort (Yashoda Wimaladharma in what can only be described as an inexplicable casting choice) and advisor Bhattara (Sandun Bandara). But both chronicle and film omit that there were two South Indian dynasties in Sri Lanka before the Cholas, and that Chola aspirations in Sri Lanka were "helped" by Sinhala monarchs siding with the Pandyans and South Indian mercenaries, hired by those monarchs in the beginning for reasons of warfare, siding with aspirants from their homeland. There's little that literary or inscription evidence tells us about the character of Elara and Dutugemunu. Perhaps the most obvious mistake we make when elevating Dutugemunu to the ranks of a hero and downgrading Elara to the status of a villain is that the former was Sinhala Buddhist and the latter Tamil. In reality, Elara was not Tamil. He was described as a Demala, but not all Demalas were Tamils, just as not all Sinhalas were/are Buddhists. Elara was more correctly a Chola, which is not the same as Demala; Demala was a term that eventually came to be associated with any foreigner, not unlike Parangiya (Burgher) and Suddha later on.

Once we account for this fact, and for a great many other plausible facts we need to verify, we will be able to see beyond the racial myths underlying the war. Jayantha's film, in that sense, contributes to the debate. But as Frantz Fanon argued, what former colonised countries like us need is a national culture and history which go beyond their manipulation at the hands of elites and artists. It goes without saying here that the Dutugemunu-Elara conflict remains the best example we have for how our culture and history have not "gone beyond."

The author can be contacted on [email protected]