---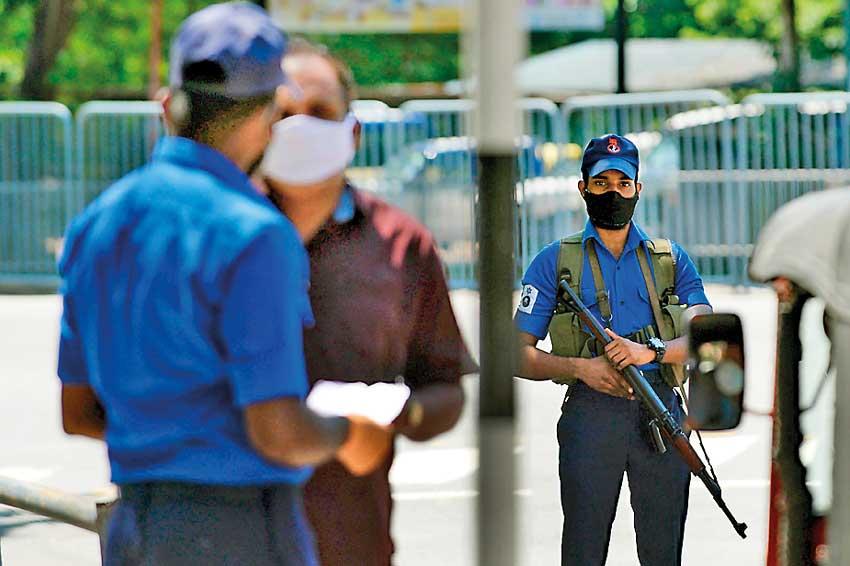 The presence of the military everwhere ensures that there is order and discipline
For the record in a period of six weeks more Americans died through COVID-19 than during the Vietnam War
Back in Sri Lanka we observe a military presence everwhere and how certain rules and a way of living are imposed on us
Sri Lankan health experts have urged the regime to extend the lockdown style curfew for two more weeks

One of the best lessons COVID-19 teaches us is how important employment is for a developing nation like Sri Lanka.
Well the health authorities want us to stay put at home for a few more weeks; which would put breadwinners of each family under tremendous pressure.

By now even the man who plucks coconuts has defied curfew regulations and visits houses. Bakery owners, fruit sellers, fish mongers and vegetable sellers can consider themselves fortunate because they have a steady income. This is thanks to the curfew passes issued to them to engage in their respective trades. But just consider people like gym owners, masseurs and freelance audit specialists. They are out of business and a good number of them even have to maintain a small staff.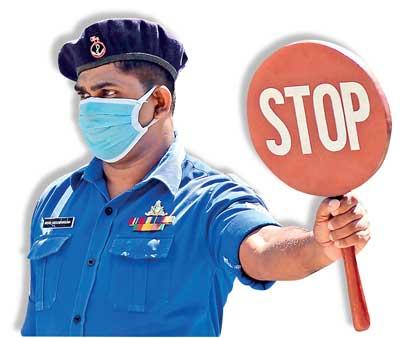 Such people might question the government's strict efforts to keep most of the country in a continued lockdown situation. Some of the most frustrated might even break existing laws. Do the authorities understand that there are people out there who are in a desperate need to find their next meal which might be the only meal they have for the day? In this context it's important to note that the security forces who are in the thick of this COVID-19 combat operation represent non-profit making organisations.

As we battle this coronavirus the regime has done one good thing. We observe that in some places a policeman has been stationed to look into the needs of people; for example the law enforcement officer when contacted facilitates an individual's journey to get to the pharmacy or the bank when a need arises.

Some households are existing without bare needs. Imagine a small house even without the facility of a fridge. In such houses hand to mouth existence is a daunting challenge. In some areas the Rs 5000 one time allowance went into the hands of those who have enough.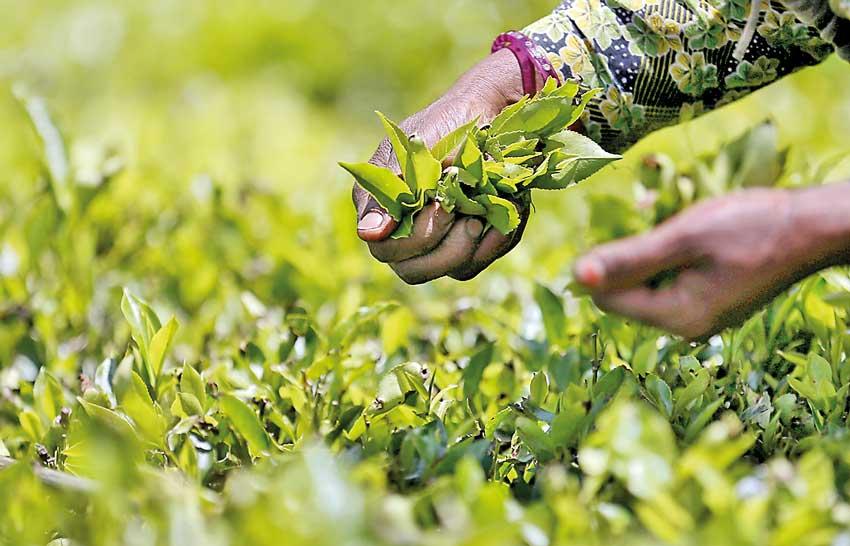 Do the authorities understand that there are people out there who are in a desperate need to raise money for their next meal which might be the only meal they have for the day?

Focusing on the country's economy the regime has made some efforts to control the distribution of paddy. Thanks to that there is no rice shortage in the country. But it's not only paddy. Other segments of the economy too have to start operating pretty soon. We can draw inspiration from New Zealand for this. Though the country went into a strict five-week lockdown the regime ensured that 75% of the country's economy was operating. New Zealand stakes a claim for having eliminated COVID-19 and much of the credit for that goes to the country's prime minister Jacinda Ardern. But despite the success Ardern has said 'we're not out of the woods'; hinting that New Zealand will not put its guard down in keeping a check on the present pandemic. New Zealand is another success story about controlling COVID-19 while safeguarding its economy. In America, the government gave the greenlight for some states to open up for business. The Americans are also gearing up for a presidential election scheduled for November 3. President Donald Trump has hopes of being reelected despite the bitter criticism aired at the Trump administration for the poor health care offered to citizens during the present pandemic. For the record in a period of six weeks more Americans died through COVID-19 than during the Vietnam War.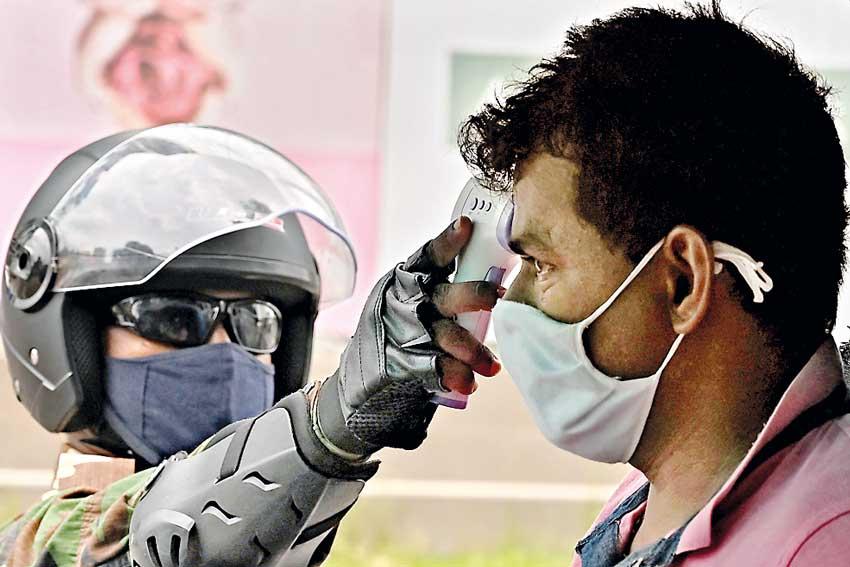 Back in Sri Lanka we observe a military presence everwhere and how certain rules and a way of living are imposed on us. Even when we are ordered to pull over at an Army checkpoint the men in uniform would tell us sternly but politely that our cars can't be stopped on the road obstructing other moving vehicles. We are constantly given lessons on discipline. Circumstances are teaching us to make do with a lot less. We are now learning to better manage our food stocks at home. We're aiming at reducing waste at home. We want to put less plastic bags in the bin. We want to switch to green options regarding our sanitary waste. Let's hope that good habits continue after COVID-19.

We need the government to be proactive rather than be reactive. Still there is criticism aimed at the government for delaying the lockdown process because it had plans to conduct general elections on April 25. For the record it has been reported in newspapers that Sri Lankan health experts have urged the regime to extend the lockdown style curfew for two more weeks citing flaws in the government's strategy to contain the virus.

The world is pointing fingers at China for the spreading of COVID-19. There are even accusations aimed at China for creating the virus as a biological weapon. But little credit is given to China for producing an app which flashes red, green or yellow on the mobile phone and alerts the citizens whether its safe to go to work on any given day. As much as Sri Lanka is trying hard to eliminate COVID-19 and open the economy for business it must strive hard to make the people retain some of the good habits learned during this lockdown.

We showed the world that though we might not have the best of health facilities, we do have lion hearts that melt during a crisis. This caring and sharing nature must continue to exist well past this pandemic.