---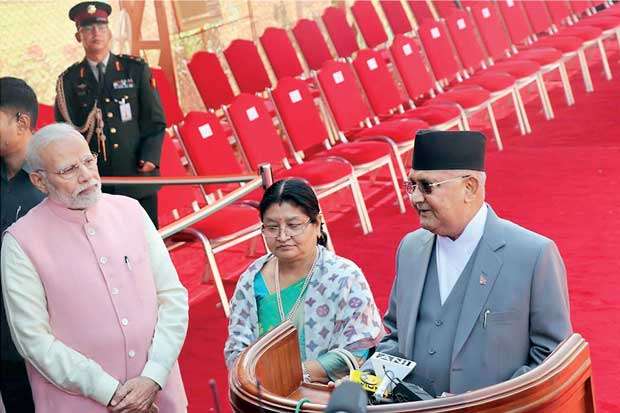 Indian Prime Minister Narendra Modi(left) and his Nepalese counterpart, K.P. Sharma Oli (right)
According to Prof. B.R.Deepak of Jawaharlal Nehru University in Delhi, China is very much more entrenched in Nepal than India
China has invested $80 million to boost its soft power in Nepal
The other major difference between Chinese and Indian investments in Nepal has been in project implementation
Prof. Deepak would urge the Nepalese leadership to always remember that it cannot completely disregard India's concerns
Oli needs India to keep Nepal's economy ticking, given its traditional dependence on India for a host of things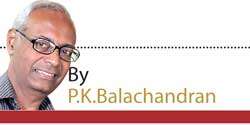 Seen against the background of tension-filled India-Nepal relations since the border blockade in 2015, last Saturday's talks between Indian Prime Minister Narendra Modi and his Nepalese counterpart, K.P. Sharma Oli in New Delhi appears to have been a path breaker.

The trend in the talks belied the prediction that the two strong nationalist leaders, backed by comfortable parliamentary majorities, would raise the ante rather than smoke the peace pipe.

Just before Oli's departure for India, his Foreign Minister, Pradeep Gyawali, had warned that India-Nepal relations cannot any more be viewed as an unequal Master-Client relationship with India being the quintessential 'giver' and Nepal the 'receiver'.

"We have enough bases for redefining and redesigning relations with India in the context of the two nations having strong leaderships," Gyawali said.

Simultaneously, there was a report from New Delhi saying that India will indicate to Nepal the 'red lines' which the latter should not cross in its deals with rival China. Quoting a high, but un-named official, the report said that India will tell Nepal that if it gives the US$ 2.5 billion Budhi Gandaki hydel project to China, it would not buy power generated by it.

China's deep involvement

According to Prof. B.R.Deepak of Jawaharlal Nehru University in Delhi, China is very much more entrenched in Nepal than India. In an article in The Dialogue Deepak points out that at the November 2017 Nepal Investment Summit, 89 Chinese companies had pledged a total investment of US$ 8.3 billion, while 21 Indian companies together pledged only US$ 317 million.China is executing projects such as the Pokhara Airport ( US$216 million); Melamchi Water Supply Project (US$ 294.4 million); and the Lumbini Project (US$ 3 billion) which will have an airport, hotels, a convention centre, temples and a Buddhist University plus a connecting highway. Then there is the 750 MW project on the West Seti River, he said.

"China has invested $80 million to boost its soft power in Nepal. Dozens of China Study Centres, a Confucius Institute in Kathmandu University and a few Confucius Classrooms are imparting Chinese language and culture training to thousands of Nepalese. The Confucius Institute alone has trained over 20,000 Nepalese in a decade," Prof.Deepak points out.

Implementation

The other major difference between Chinese and Indian investments in Nepal has been in project implementation, Deepak points out. "After a big hoopla, they mostly seem to languish. As a result, India has developed a reputation for slow and poor implementation."

Giving examples, Prof.Deepak says: "India's projects in Nepal such as INR 331,080 million Pancheshwar multi-purpose project on Mahakali river envisaged in the 1990s and revived during Modi's Nepal visit, has not made much progress. While India is yet to start the Delhi-Kathmandu and Kolkata-Kathmandu railways to increase Nepal's connectivity with India, China is planning to complete the Lhasa-Kathmandu rail line by 2020-22. A police academy which India had undertaken to build in the early 1990s has now been completed by China."

Nepal too has been lagging behind, points out Kathmandu Post. "Not much has been done to utilize the line of credit extended by the Indian Government during Indian Prime Minister Narendra Modi's visit in 2014," the paper says, adding that the main task for India and Nepal would be to find ways to implement projects in a concrete and time-bound manner.

Prof. Deepak would urge the Nepalese leadership to always remember that it cannot completely disregard India's concerns because alienating India might result in transit points being closed along the 900 km Nepal-India border. And that has happened a number of times since the 1960s hurting Nepalese interests.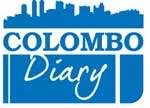 Besides, the Nepalese and Indian economies are too closely knit for Nepal to disregard India-Nepal economic ties in any bid to strike deals with China.

Oli has had personal grievances against India. He suspects that India had backed the no-confidence motion which led to his resignation from Premiership in 2016. But it appears that this time round, he had decided to mend fences and get along.

Speaking to reporters on returning to Kathmandu after his visit to New Delhi between April 6 and 8, Oli said that Nepal's relation with India has 'improved' after his visit. Underlining this, he declared: "Nepal-India relations won't turn sour until someone spoils it."

One of the recent causes of the turmoil in relations was the chronic political instability in Nepal, which had militated against the taking of well thought out decisions by the Nepalese leadership. But Nepal is stable now, with the current Government composed of the Communist Party of Nepal (Unified Marxist Leninist) led by Oli, and the Communist Party of Nepal (Maoist Centre), led by Pushpa Kamal Dahal, having a comfortable majority in parliament besides ideological unity.

Oli needs India to keep Nepal's economy ticking, given its traditional dependence on India for a host of things. At the same time he needs Chinese funds for massive and expensive infrastructural development. Therefore he has to balance India and China. Prof. Deepak urges India to understand this and not be overly sensitive and oppose any and every project that involves China.
Besides, the Nepalese and Indian economies are too closely knit for Nepal to disregard India-Nepal economic ties in any bid to strike deals with China

Gains of visit

During last week's Delhi visit, Oli reached an understanding with Modi to connect Nepal with India's vast railway network to link "Mount Everest with the Indian Ocean", as he put it. As the first step, Raxaul in India will be connected to Kathmandu by rail.

The Kathmandu-India railway deal is seen as New Delhi's attempt to stop Oli from further tilting towards Beijing by agreeing to the Chinese proposal to extend the Tibetan railway to Nepal and thence to India.

Oli and Modi also remotely inaugurated an Integrated Border Check Post in Birganj and the Amlekhganj-Motihari oil pipeline. The two sides also reached an understanding to expedite the much-delayed Pancheshwar river project, the Tarai road network, and other infrastructure projects.

But if India is to match China in a credible way in Nepal, it has to do certain things, says Prof. Deepak. Firstly, it must improve its ability to execute projects on time. Secondly, it has to increase its economic capability. Thirdly, it must show magnanimity in its disputes with Nepal. Fourthly it must take a 'selective approach' (not blanket opposition) to China's Belt and Road Initiative; and finally, it must exploit, to the maximum, its bilateral and multilateral engagements with China to strengthen its economy.