---
The song "Rosa, Rosa" was converted into an anti-Premadasa parody
After getting married to Hema, Premadasa never suffered any major setback in politics
Sajith engineering a ruthless revolt against party leader Ranil
Time may not be far when a parody similar to "Rosa, Rosa" targets Sajith too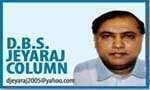 By
D.B.S. Jeyaraj
"Gedara Hitiya Rosa Kekula Rosa, Rosa" was the opening line of a lilting Baila song in Sinhala that was hugely popular in the seventies of the last century. The toe-tapping number which became known as the "Rosa, Rosa" song was from the film "Lasanda" released in 1974. Lasanda was based on a story written by former minister T.B. Illangaratne and directed by K.A.W. Perera. The tune of "Rosa, Rosa" was composed by music director Premasiri Khemadasa. The rollicking song-dance sequence was picturised on Dommie Jayawardana, Piyadasa Kulatunga and D.R. Nanayakkara. It was sung by the popular H.R. Jothipala - M.S. Fernando duo. I cannot recall who the lyricist was.

"Rosa, Rosa" had many imitations and adaptations. Some Sri Lankans, possessing a peculiar brand of caustic humour, parodied the song to target prominent political personalities. One such person was former Parliamentarian, Cabinet Minister, Prime Minister and President Ranasinghe Premadasa. The powerful UNP leader was a man from humble origins who reached the top through hard work, organisational ability and persuasive oratory. Premadasa was proud of his background and never hid the fact. However, many who resented Premadasa's rise in politics chose to take pot shots at the man on account of this factor.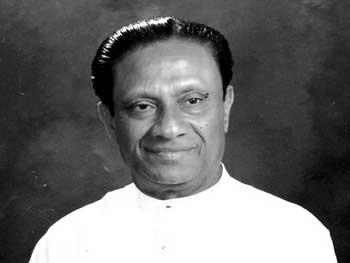 "Rosa, Rosa" provided such an opportunity. The song was converted into an anti-Premadasa parody. The opening line in the new version was "Mudukku Indhalaa Manthrivuna Preme, Preme." The words "Rosa, Rosa" were substituted by "Preme, Preme" in all the lines. The "Preme parody" though amusing and entertaining was full of third-grade swipes at Premadasa contrasting his past with the present. It also had many references to his alleged misdeeds followed by the refrain whether Preme had forgotten all these. One such reference was to the alleged betrayal of former Prime Minister Dudley Senanayake by Ranasinghe Premadasa. The particular line was "Dudley Hamu Kanuwa Daapu Preme…"

The "Dudley Hamu Kanuwa Daapu" reference was to Ranasinghe Premadasa's revolt against UNP chief Dudley Senanayake leading to the floating of a separate political organisation in 1972 while being nominally within UNP folds and also an acrimonious exchange of letters with Dudley Senanayake in 1973. Senanayake passed away while this feud was going on and many blamed Premadasa unjustly as the cause for Dudley's demise. Although much water had passed under "Kelani Palama" after Senanayake's death, many Dudley loyalists continued to harbour a grievance against Premadasa due to this. The "Dudley Hamu Kanuwa Daapu Preme" line in the "Rosa, Rosa" parody was but one vulgar symptom of this state of mind.

MEMORIES OF THE "ROSA, ROSA" SONG
Memories of the "Rosa, Rosa" song and its off-shoot the anti-Premadasa parody were revived in the current context because of the ongoing internal crisis in the United National Party once dubbed as the grand old party. Ranasinghe Premadasa's son Sajith is currently engineering a ruthless revolt against party leader Ranil Wickremesinghe. Violating the solemn agreement he reached with Wickremesinghe over presidential candidacy last year, Sajith is gunning for Ranil's party leadership. He is aided in this crude attempt by a vicious anti-Ranil cabal and abetted in the power grabbing exercise by an assortment of opportunistic disloyal elements who describe themselves as a political alliance. The ultimate outcome of this unholy war is uncertain at this juncture but it is crystal clear that "Premadasage Putha" is not going to emerge out of this mess smelling of roses. The time may not be far when a parody similar to "Rosa, Rosa" targets Sajith too. Who knows?
It remains to be seen as to whether Sajith Premadasa could learn some valuable lessons from his father's political life and possibly follow in his footsteps towards durable, ultimate success

Interestingly enough, the intra-UNP revolt by Ranasinghe Premadasa in 1972 and the launching of a separate organisation known as "Purawesi Peramuna" or "Citizen's Front" while remaining a UNP member has been referred to by some during the course of the current UNP crisis. Some of the Rasputins who encourage Sajith to break away from the UNP are citing Ranasinghe Premadasa as an example in this though the analogy is somewhat inaccurate. Sajith himself has referred to his father forming the Citizen's Front in some of his speeches but is careful not to elaborate further. This presumably is due to the fact that Ranasinghe Premadasa's revolt in 1972-73 proved abortive and his separate outfit was ignominiously dissolved. Premadasa the prodigal son returned to the party after Dudley's demise and carried on afresh under the new leader J.R. Jayewardene.

It is against such a backdrop therefore that this column intends focusing on Sajith's father Ranasinghe Premadasa's intra-UNP Citizen's Front revolt of 1972/73. This is mainly because different versions and interpretations of what transpired then are being circulated now by different persons for different reasons. In that context, I shall be revisiting those happenings relying to some extent on some of my earlier writings. I shall commence by briefly outlining the background of Ranasinghe Premadasa and his rise in politics.

KESELWATTE/VAAZHAITHTHOTTAM IN CENTRAL COLOMBO
Ranasinghe Premadasa was born on June 23, 1924 at Dias Place in Keselwatte or Vaazhaiththottam in Central Colombo. His parents were Richard Ranasinghe of Hegalle, Kosgoda and Jayasinghe Arachchige Ensina Hamine of Batuwita, Horana. Premadasa was the eldest of five children. His father Ranasinghe rented out rickshaws for a living. Premadasa had his primary education at Harvard Methodist Girls' School and St. Lorenz's College. His secondary education was at St. Joseph's College, Colombo where he studied up to his Cambridge senior exam. Premadasa also received Buddhist schooling at Hewavitarana Daham Pasala in Purwarama temple in Pitakotuwa/Purakkoattai.

Premadasa became enamoured of social service at a very young age and formed the "Sucharita" movement in 1939. He was fifteen at that time. The Sucharita movement undertook many community development and social service activities including the running of a night school offering free education to needy students. Premadasa was in charge of the school which also focused on adult literacy.

He also became drawn to the trade union movement through pioneering trade unionist and founder-leader of Ceylon Labour Party, Alexander Ekanayake Goonesinha. Premadasa as a teenager had impressed A.E. Goonesinha by his dedicated social service through the Sucharita movement so much so that when Goonesinha was functioning as the Mayor of Colombo, he had entrusted young Premadasa with supervisory responsibility of a community welfare project.

A.E. Goonesinha, though a militant trade unionist, was not a marxist or socialist. He was sympathetic to the underdog and fought against oppression and exploitation but did not subscribe to leftist ideology. In later years, when Lanka Sama Samaja Party was founded, the LSSP began forming trade unions too. This was resented by Goonesinha and his Labour Party. There were clashes. This led to Labour Party circles adopting a very hostile approach towards leftist circles.

Since Goonesinha was like a political mentor to Premadasa, this attitude affected him too. It was A.E. Goonesinha's influence that prevented Premadasa from becoming a leftist in his youth. Premadasa joined the Labour Party as a full-time member in 1946. His first experience in campaigning at a parliamentary election was in 1947 when A.E. Goonesinha contested the Colombo Central multi-member constituency. A series of mass rallies and pocket meetings were conducted on behalf of Goonesinha. Ranasinghe Premadasa was a key speaker at these rallies and meetings. He impressed listeners and captivated audiences by his powerful and witty speeches in Sinhala.

ST. SEBASTIAN WARD OF COLOMBO MUNICIPALITY
A.E. Goonesinha was elected as first MP for Colombo Central in 1947. He contested in 1952 too and was elected as second MP. Ranasinghe Premadasa campaigned actively for Goonesinha in this election. Ranasinghe Premadasa was elected President of the Labour Party's youth league in 1949. Following that, he contested what was then called the St. Sebastian (San Sebastian) ward of the Colombo Municipal Council. He won and became a Municipal Councillor of Colombo in 1950.

The Colombo Municipal Council had many illustrious councillors and Premadasa learnt many things by interacting with them. Premadasa developed into a fiery debater in Sinhala. He was a voice for the marginalised sections of society in Colombo. He was re-elected Municipal Councillor in 1952 and 1954 and in 1955 was elected Deputy Mayor of Colombo. The LSSP's Dr. N.M. Perera was the mayor.

The UNP Government headed by Prime Minister Sir John Kotelawala in a surprise move called for an early election in 1956. Among the electorates where the UNP faced problems in fielding a suitable candidate was Ruwanwella in the Sabaragamuwa Province. The constituency had been won by LSSP leader Dr. N.M. Perera in 1947 and 1952. Party stalwart P.C. Imbulana had been the UNP candidate in both elections. Imbulana was not prepared to contest 1956 elections due to personal reasons. The UNP found it difficult to find a candidate to face N.M. Perera in Ruwanwella. Since the LSSP and the SLFP-led MEP coalition had a no-contest pact, NM was expected to win with a huge majority in Ruwanwella.

With A.E. Goonesinghe functioning as Chief Government Whip, Deputy Minister and Cabinet Minister of State in successive UNP Governments, there was much interaction between the UNP and Labour Party. This led to Labour Party stalwarts like Premadasa moving closely with UNP leaders and building up personal rapport. At one stage, Premadasa decided to quit the Labour Party and join the UNP. He felt there was a brighter political future for him in the UNP. The 1956 elections were called a few weeks after Premadasa joined the UNP. Then came an unexpected offer from the party leadership. Would Premadasa be willing to contest N.M. Perera in Ruwanwella as the UNP candidate? Premadasa was born and bred in Colombo and had no links with the Ruwanwella electorate. Yet, he was ready to take up the challenge.

The 1956 elections saw the UNP tasting bitter defeat. The party won only eight seats. Premadasa too lost in Ruwanwella. He was defeated in a straight fight. N.M. Perera got 14,083 and Premadasa 7,855 votes. N.M. Perera won with a majority of 6,228 votes and went on to become opposition leader in that Parliament.

MULTI-MEMBER COLOMBO CENTRAL CONSTITUENCY
Meanwhile, A.E. Goonesinha had also lost in Colombo Central. Goonesinha bade farewell to electoral politics, accepted a diplomatic posting and went abroad. With his political mentor retiring, Premadasa felt he could now set his sights on the Colombo Central constituency where he was born and bred. He began carefully nursing the electorate. Colombo Central was a multi-member constituency electing three MPs. The ethnic ratio at that time was about 35% Sinhala, 32% Muslim and 28% Tamil. Although the Sinhala vote was Premadasa's main target, he assiduously cultivated the Tamil and Muslim communities too.

When elections were held in March 1960, the UNP nominated two candidates for Colombo Central. One was Dr. M.C.M. Kaleel. The other was Ranasinghe Premadasa. He had the approval and backing of both Dudley Senanayake and J.R. Jayewardene. The March 1960 elections saw Premadasa getting elected as the third MP for Colombo Central. Dr. Kaleel came first with 33,121 votes. Pieter Keuneman of the Communist Party (CP) was second with 30,574 votes. Premadasa's tally was 29,828. The UNP got 50 seats and Dudley Senanayake formed a minority government as Prime Minister. Parliament was dissolved after the government was defeated at the throne speech vote.

Fresh elections were held in July 1960. Premadasa increased his votes to 35,035 but came fourth. Sir Razik Fareed of the SLFP, Pieter Keuneman of the CP and Dr. Kaleel of the UNP became first, second and third MPs with 45,342, 38,663 and 37,486 respectively. Premadasa was out of Parliament in just three months. He was disappointed but soon returned to municipal politics and was elected councillor in 1962. He began nursing the Colombo Central electorate while remaining a Municipal Councillor.

MARRIED HEMA WICKREMATUNGA ON JUNE 23, 1964
On the day of his 40th birthday on June 23, 1964, Ranasinghe Premadasa married Hema Wickrematunga and lost his bachelor status. Premadasa, an avid believer in astrology, thought the marriage brought him luck. After getting married to Hema, he never suffered any major setback in politics. Thereafter, it was a steady political ascent.

Parliamentary elections were held again in 1965. The UNP again fielded two candidates in Colombo Central. One was R. Premadasa and the other was Falil Caffoor. Premadasa re-entered Parliament by getting elected as second MP with 64,438 votes. Falil Caffoor came first with 68,372. Pieter Keuneman was third with 41,478 votes. The UNP with 66 seats formed a seven-party coalition government with Dudley Senanayake as Prime Minister. Among the constituents in the government was the Illankai Thamil Arasu Katchi (ITAK) known as the Federal Party (FP) in English.

Former Solicitor-General M. Thiruchelvam (Dr. Neelan Thiruchelvam's father) was the FP nominee in the government. Since he was not an MP, Thiruchelvam was appointed to the senate and made Minister of Local Government. Much to the surprise of many, Ranasinghe Premadasa was appointed Parliamentary Secretary or Deputy Minister of Local Government. It was opined by many then that the appointment of Premadasa as Deputy Minister to M. Thiruchelvam was a blunder. Others suspected Premadasa was appointed to that post by Dudleyto monitor the minister. Some predicted a major clash between the temperamentally incompatible Tamil minister and his Sinhala deputy. No such thing happened and both got on famously after evolving a solid working relationship where Thiruchelvam delegated some key functions to Premadasa.

"KESELWATTE KOLLA" IS LOCAL GOVERNMENT MINISTER
Thiruchelvam had a disagreement with Dudley Senanayake over the Trincomalee Koneswaram temple sacred zone issue and resigned on September 15, 1968. On September 16, 1968, Ranasinghe Premadasa was appointed in Thiruchelvam's place as Minister of Local Government. Immediately after being sworn in as Local Government Minister, Ranasinghe Premadasa went to the Purwarama temple in Pettah and offered flowers. The "Keselwatte Kolla" had arrived.
Violating the solemn agreement he reached with Wickremesinghe over presidential candidacy last year, Sajith is gunning for Ranil's party leadership. He is aided in this crude attempt by a vicious anti-Ranil cabal and abetted in the power grabbing exercise by an assortment of opportunistic disloyal elements who describe themselves as a political alliance

Premadasa now began demonstrating his capacity for hard work and administrative skills. He formulated several schemes as Minister of Local Government and began implementing them rapidly and efficiently. His former press secretary Evans Cooray later wrote a book about his experiences with Premadasa titled "In the shadow of a people's President." In that book, Evans describes in detail the many plans and projects undertaken by Premadasa during his 21-month stint as Cabinet Minister from September 1968 to May 1970. A few lines excerpted from the book provide a vivid insight into Premadasa's passion for work and sense of mission. Evans Cooray writes thus – "He (Premadasa) settled down to work almost immediately as if trying to prove Dudley had erred in not giving him the ministry earlier than that. On some days, he worked at a stretch for over fifteen hours."

Elections were held again in May 1970. The United Front comprising the SLFP, LSSP and CP won 116 of 157 seats in Parliament. The UNP was reduced to 17 seats. Premadasa was elected first MP for Colombo Central with 69, 310 votes. Falil Caffoor and Pieter Keuneman came second and third with 63,623 and 58, 557 votes respectively.

APPOINTED CHIEF WHIP OF THE OPPOSITION
Ex-Premier and party leader Dudley Senanayake opted to take a backseat due to ill-health and let J.R. Jayewardene become the opposition leader in his place. Ranasinghe Premadasa was appointed chief whip of the opposition. Faced with the challenge of confronting a government with a steam-roller majority, the UNP began to wilt and crumble initially. Deep divisions began to emerge within the demoralised party.

Both JR and Premadasa felt – independent of each other – that the UNP needed to be revamped and possibly restructured if the party were to have a bright future. Dudley Senanayake was unwilling to change or accommodate changes. Furthermore, thanks to a clique around Dudleythat was reportedly influencing him greatly, the UNP leader became paranoid that moves were afoot to dislodge him and/or fracture the party. After the abortive JVP revolt of April 1971, JR began exploring – presumably from a class interest perspective – the possibilities of greater cooperation with the SLFP. Dudleybecame increasingly-suspicious of JR and turned somewhat hostile. This led to a virtual split between Dudley Senanayake and J.R. Jayewardene who had been political comrades from the days of the Ceylon National Congress under colonial rule. Matters came to a head when both sides became embroiled in legal proceedings. It appeared that the weakened party would either break-up or be politically-paralysed with a bleak future.
SENANAYAKE-PREMADASA LESSER CONTRADICTION
While the major contradiction between Dudley and JR raged on as a full-blown crisis at one level, the lesser contradiction between Senanayake and Premadasa cropped up into a different dispute at another level. What happened was that Premadasa acting independently of JR began pushing for a re-organisation of the party. He wanted to cleanse the UNP of its traditional feudal-capitalist attributes and broad-base it into a party of the common man.

A special committee was appointed in September 1970 to prepare a scheme to revitalise the UNP. The spadework for this was done by Premadasa. A report containing suggestions was presented but Dudley did not follow it up and simply put the scheme in cold storage. When Premadasa mooted these suggestions at inner-party conclaves, they were dismissed as not being worthy of consideration by Dudley and other senior leaders (but not JR). Premadasa began getting impatient at this state of affairs.

The flashpoint was on the Ides of May in 1972. A joint meeting of the UNP parliamentary group and working committee was held on May 15, 1972in Colombo, with Dudley Senanayake presiding. Ranasinghe Premadasa came out with a proposal that the UNP should be restructured as a grassroots party from the village upwards. Dudley dismissed the suggestion rudely and refused to put it to the vote or entertain it further. A crestfallen Premadasa then asked Dudley: "Sir what am I to do: am I to leave then?" Dudley retorted curtly: "Yes, you may leave." Premadasa then walked out and immediately sent in a letter resigning from the UNP Working Committee to which he had been appointed by Dudley Senanayake many years before.

"SAMASTHA LANKA PURAVESI PERAMUNA"
Premadasa quit the UNP Working Committee but not the parliamentary group or the party. He formed an independent people's organisation called 'Samastha Lanka Puravesi Peramuna.' This became known generally as 'Puravesi Peramuna' or 'Citizens Front.' The inaugural meeting in Galle was well–attended. Thereafter, a series of meetings were held at various places in the Southern, Western, Northwestern, North-Central and Sabaragamuwa Provinces. All meetings drew large crowds. The Citizens Front began gathering momentum. A very impressive rally was held in January 1973 at Hyde Park in Colombo (I was there). Apart from Premadasa, those who addressed the rally were Ven. Baddegama Wimalawansa Thera, Ven. Welletota Pagnadassi Thera, Rev. E.W. Mendis, Sir Senerath Gunawardene, Sirisena Cooray, Prof. Tilak Ratnakara, J.W. Mahakumarage, Bandula Gunasekera, Kalinga Obeywansa, Buddhika Kurukularatne and actor Gamini Fonseka. The rally attracted a mammoth crowd. It appeared that Premadasa was a force to be reckoned with.

The Premadasa revolt against Senanayake along with the Dudley-JR divide may have resulted then in a three-way split of the grand-old-party, but for an unexpected development. Both Dudley and JR pulled back from the brink, resolved their differences and buried the hatchet. The rapprochement process began just 15 days after Premadasa resigned from the UNP Working Committee. On May 30, 1972, both Dudley and JR met at the residence of G.J. Paris Perera, the then UNP Parliamentarian from Ja-Ela. After a frank, heart-to-heart discussion, both leaders agreed to reconcile and work together for the betterment of the party and country.

The unity forged by Dudley and JR lifted up the flagging spirits of the UNP. Dudley and JR went around the country addressing mass meetings. Massive crowds turned up. Premadasa sulking from the snubbing at Dudley's hands continued to remain aloof. While retaining his UNP membership, Premadasa focused on developing the Citizens Front as a parallel organisation. On September 10, 1972, by-elections were held in Puttalam, Ratnapura, Nuwara Eliya and Kesbewa.

Both Dudley and JR canvassed ardently for the UNP but Premadasa kept away from the campaign. The UNP won Nuwara Eliya, Puttalam and Kesbewa and lost to the SLFP in Ratnapura. Of these, only Nuwara Eliya had been won by the UNP (Gamini Dissanayake) in 1970. While Nanda Ellawela of the SLFP retained Ratnapura with a reduced majority, the UNP's M.H.M. Naina Marikkar and Dharmasena Attygalle wrested back Puttalam and Kesbewa respectively from the SLFP. The by-election results were a morale booster for the UNP.

REALIGNMENT OF SENANAYAKE AND JAYEWARDENE
The realignment of Dudley Senanayake and J.R. Jayewardene was now beginning to pay dividends for the UNP politically, but the prickly Premadasa issue was yet unsolved. Dudley, and to some extent JR, treated Premadasa condescendingly like a recalcitrant child. Initially, they were tolerant of the Citizens Front too as it mobilised opposition to the SLFP-LSSP-CP Government and did not directly confront the UNP in any way.

Premadasa however decided to challenge Dudley Senanayake brazenly. On March 28, 1973, Premadasa wrote letters to the UNP Working Committee members outlining three issues. He followed it up by addressing the Colombo West Rotary Club on April 4, 1973. In that speech titled 'A plan for Sri Lanka,' Premadasa boldly outlined his vision for the future of the country; a vision that was not to the liking of many UNP heavyweights.

In his letter, Premadasa had raised three issues. One was about the UNP not holding the party convention for many years; the other was about the UNP Working Committee functioning for years without renewal of membership or mandate; the third was on the lack of progress in implementing party reform proposals. Furthermore, excerpts from the letter sent to the UNP Working Committee by Premadasa were published in the Daily News of March 31 and April 1, 1973. Daily News was then edited by renowned journalist Mervyn de Silva.

Dudley was more hurt than angry by Premadasa's conduct. There were two men – both born in 1924 – in the UNP of whom Dudley Senanayake had been particularly fond of; one was Ranasinghe Premadasa born on June 23, 1924 and the other Gamini Jayasuriya born on April 30, 1924. It was widely-believed then that Jayasuriya, the former MP for Homagama, was being groomed for succession by Dudley. Yet, he had appointed Premadasa as Cabinet Minister in 1968 while Jayasuriya remained a deputy minister. There had been some discontent within UNP circles over Dudley's affinity towards Premadasa earlier. Dudley had not taken Premadasa's revolt and the Citizens Front formation seriously. He regarded Premadasa as a prodigal son who would repent and return in due course of time.

PREMADASA'S STAB IN DUDLEY'S BACK
Hence, Premadasa's unexpected letter and publication of it in newspapers hurt Dudley Senanayake badly. He felt it was a stab in the back. While brooding over the well-publicised missive, Dudley Senanayake was taken seriously ill on April 3, 1973.

Still, Dudley dictated from his sickbed, a response to Premadasa which was published in Daily News on April 7. Dudley feeling betrayed also indicated privately that disciplinary action would be taken against Premadasa by the party. But Dudley was shocked further when a harsh rejoinder from Premadasa was published in the Daily News of April 9. On the same day, it was diagnosed that Dudley had a mild heart-attack. He was hospitalised. On April 10, Dudley suffered a massive heart-attack. He seemingly recovered but three days later, Dudley Senanayake passed away on April 13; the day of the Sinhala-Tamil traditional New Year.

Premadasa had gone to India for a pilgrimage when Dudley passed away. He promptly returned to Sri Lanka. Meanwhile, the mood within the UNP rank and file had turned ugly towards Premadasa. It was widely said and believed that the open revolt by Premadasa had hurt Dudley very much and caused his demise. Dudley was acknowledged as a 'Gentleman in Politics' and Premadasa was seen as an ungrateful person who bit the hand that fed him. Moreover, a canard was spread against Premadasa that he had gone to India to engage in 'Kodivina' or 'Hooniam' (black magic/voodoo) against Dudley. Thus, the large crowd of mourners gathered at Dudley's residence 'Woodlands' in Borella, was extremely hostile
towards Premadasa.

ROBERT SENANAYAKE AVERTED UNSEEMLY INCIDENT
When Premadasa was back in Colombo and getting ready to go to Woodlands to pay his respects, Evans Cooray, who had been the Local Government Ministry Press Officer, warned Hema Premadasa that the situation was volatile at the funeral house. But Premadasa ignored the warning and went to Borella. There was much hooting and jeering at him. At one point, he was surrounded by a mob which tried to manhandle him but Dudley's brother Robert Senanayake intervened and averted an unseemly incident. Premadasa paid his respects and departed without any mishap. A large number of "Kepuwath Kola" UNP loyalists began treating Premadasa as a traitor for having betrayed his patron
and leader Dudley.

The death of Dudley Senanayake had a tremendous impact on the people of Sri Lanka. There was a spontaneous surge of sympathy and affection for Dudley all-round. These sentiments turned the tide politically for the UNP. There was a groundswell of support for the party. JR, the master tactician, wanted to channel this constructively and turn the UNP into a winner at the next elections. For this, he needed to reorganise and refurbish the party. JR who was aware of his limitations knew that he lacked the common touch necessary for an exercise of this type. He realised that Premadasa, the man of the masses, was necessary for this task. So he summoned Premadasa for a one-on-one meeting.

In a frank discussion, JR told Premadasa that he agreed with Premadasa's desire to broad-base the UNP and turn it into a party of the common man. He requested Premadasa to join hands with him in this. But JR told Premadasa firmly that Premadasa should not have divided loyalties. He should disband the Citizens Front and throw in his lot with the UNP wholeheartedly. Premadasa agreed and grasped JR's olive branch. He stopped promoting the Citizens Front and returned enthusiastically to UNP folds. The prodigal son was back home!
Four factors may have influenced Premadasa into arriving at this life-changing decision. Firstly, Premadasa would have realised that the Citizens Front, though popular, could not be successful enough to win an election as a third force. Secondly, he may have sensed the change in the public mood after Dudley's demise and recognised that the UNP was now on the ascendant. Thirdly, Premadasa may have felt that he and JR thought alike due to different reasons and that a mutually-beneficial working relationship was possible. Fourthly, the supremely-confident Premadasa may have thought he could succeed JR as party leader in the future by working hard within the UNP structure.

Thereafter, the JR-Premadasa partnership worked hard to transform the party. One of the first measures undertaken was the launching of a membership drive. The membership fee was one rupee per annum. People from various economic and social sectors joined the UNP. Slowly, the party turned into a party of the people. Ranasinghe Premadasa was acknowledged as deputy leader of the UNP.

SUCCEEDED JR AS PRIME MINISTER AND PRESIDENT
The UNP tasted unprecedented success in July 1977 when it won 141 of the 168 seats in Parliament. Premadasa was re-elected as the first MP for Colombo Central with 94,128 votes. J.R. Jayewardene became Prime Minister. Premadasa was sworn in as Minister of Local Government, Housing and Construction. He was also made Leader of the House. After the executive presidency was ushered in by way of the second amendment to the Republican Constitution, J.R. Jayewardene became President in 1978. He was succeeded as Prime Minister by Premadasa. He served as Prime Minister from 1978 to 1988.

In spite of some strains and stresses, the working relationship between President Jayewardene and Prime Minister Premadasa proved durable and constructive. Whatever his future ambitions, Premadasa worked loyally under JR and did not engage in any plot or underhand manoeuvre. He also supported JR's political stratagems including the referendum to extend parliamentary term by a further six years.

After JR's "retirement" became definite, the second presidential election was scheduled for December 1988. Nominations closed on November 10, 1988. The presidential election was held on December 19, 1988. In a tight contest, Ranasinghe Premadasa of the UNP came first with 2,569,199 (50.43%) votes. Sirimavo Bandaranaike of the SLFP came second with 2,289,860 (44.95%) votes. Oswin (Ossie) Abeygunasekara of the SLMP came a poor third with 235,719 (4.63%) votes. Ranasinghe Premadasa was elected as the Executive President of Sri Lanka.
Ranasinghe Premadasa was the first and only member from the non–Govigama castes to become Prime Minister of Sri Lanka. Now he had become the first and only non–Govigama President of Sri Lanka. The rest as they say is history!

POLITICAL ASCENDANCY OF RANASINGHE PREMADASA
This then is the story of how Ranasinghe Premadasa rose up from the ranks within the UNP and reached the top as Executive President of Sri Lanka. The political ascendancy of Ranasinghe Premadasa in Sri Lanka through the UNP is indeed a remarkable feat. For a person of subaltern status in class and caste terms to rise to the pinnacle of power in a party like the UNP amounts to a political fairytale. It happened only because Ranasinghe Premadasa chose to remain in the UNP and battle it out within the party instead of splitting and charting an independent course. It remains to be seen as to whether Sajith Premadasa could learn some valuable lessons from his father's political life and possibly follow in his footsteps towards durable, ultimate success.
D.B.S.Jeyaraj can be reached at dbsjeyaraj@yahoo.com