---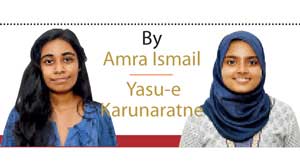 "We can definitely say that the rate is decreasing"
Thushara Upuldeniya - Prisons Media Spokesperson
"Most of the escaped prisoners were from open prison camps where we have employed them in cultivation. Only a very few escaped from courts and prison hospitals. These are open areas. There are no walls. Prison officers can monitor. But usually we handover ten to fifteen prisoners to be taken to the fields and there are difficulties in monitoring them all," said Prisons Media Spokesperson Thushara Upuldeniya. He added that there was a lack of security as well. "Most of the prisoners in open prison camps are in jail for six or twelve months. They are minor offenders and not hardcore criminals or even drug dealers. But we cannot trust them whatsoever," he remarked.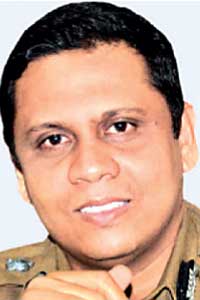 When asked if prison officers were allowed to use weapons like guns when a prisoner was on the run, he said they did not use weaponry in open prison camps. Referring to measures taken to reduce this rate, he said "Our old circular says that those detained for a jail period below three years could be sent to open prison camps.
So our Commissioner General sent a special circular asking us to pay more attention and not send risk prisoners to open prison camps. In 2014, nearly 200 prisoners escaped. This year, only 45 prisoners have escaped as at August.
So we can definitely say that the rate is decreasing," he added.
"If we increase our jailer cadres, we can diminish the prison outbreaks in the country"
D. M. Swaminathan - Minister of Prison Reforms
"If you look at the degree of escaped prisoners in the last five years, we can see that it has diminished to a greater extent. The other factor is that these prisoners escaped from rehabilitation camps rather than from the official prisons you find in Dehiwala, Galle, Anuradhapura and Kandy areas. Convicts who commit minor offenses are sent to the rehabilitation camps. These camps have huge lands, insufficient facilities and it is difficult for the limited number of prison personnel to man all of the prisoners. I am very strict on this whole issue and I truly want to curb the number of prison-breaks," Minister Swaminathan said adding that there was a lack of facilities for security and a shortage of criminal officers.

He further spoke on the fact that the prisons are overflowing. "Yes, this is a major problem in prison management. When you perceive international standards, they state that there should be one jailer for every three prisoners. But, in Sri Lanka, we have 18,000 prisoners and 4,000 jailers. Therefore, this ratio does not meet the international norm. If we increase our jailer cadres, we can diminish the prison outbreaks in the country. However, the Finance Minister has given the approval to recruit 350 new prison officers. We hope the new recruits will help combat this issue." He also stated that there were many people who were unnecessarily sentenced to serve a jail term which facilitates prison overcrowding. He said it in turn made it easier for prisoners to run away.

"There are certain minor offences such as nonpayment of fines. When a person is unable to pay the bail for the offence, the magistrate sends them to jail. Both the magistrate and the Justice Minister should look into this matter because the overflow found in prisons is a serious concern. The irony is that the cost of maintaining the prisoner is far more than the fine. For a month Rs. 30,000- 35,000 is needed to maintain a prisoner. It also becomes a problem for the jailer because they have to guard more prisoners and hence this gives the prisoners a better chance to escape."