---
No issue with President's APC as long as it does not undermine P'ment's constitution making process
Ready for the next step of drafting new Constitution
We, in the United Left Front, propose the Constitution to be enacted enabling the President to be elected by Parliament
Our party agrees to elect President Sirisena for a second term in that context
It's widely agreed upon that the foremost place should be given to Buddhism

There is wide agreement that devolution should
take place
Not sharing power at the centre in Spain is the problem involving Catalonia at present
It's unfortunate that the President's party is opposed to abolishing the Executive Presidency

Sharing power at the centre is very important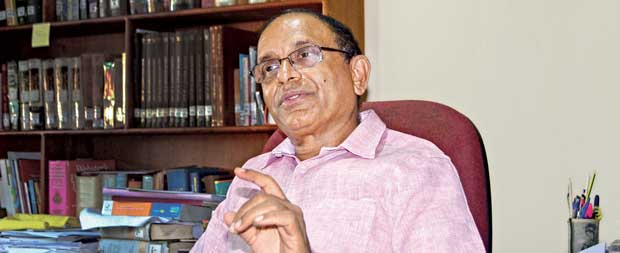 Government MP Jayampathi Wickramaratne, who is playing a pivotal role in constitution making, shares his thoughts on the current status of the process and plans for the future. Following are excerpts of the interview done with MP Wickremaratne.

Q You are involved in constitution making through the Steering Committee. Now, President Maithripala Sirisena has proposed to call for an All Party Conference (APC). How do you view this?

It's very important that there is the widest possible discourse on this subject. I will support any initiative taken to discuss the constitution making process, without undermining the process that has been initiated in Parliament. I have no issue as long as it doesn't undermine the parliamentary process.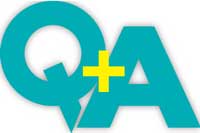 QDoes it mean that you fear it will be undermined?

Don't put words into my mouth. It is unfair to put words into my mouth. I know your position. I read what you write.

QHow far have you progressed in terms of Constitution making now?

That is only as far as what you can see from outside. We are ready for the next step, namely the drafting of the Constitution. Before that, there should be agreement on what should be included in the Constitution. When a Bill is drafted, specific instructions are given by the Cabinet and the relevant Ministry to the Legal Draftsman. We need such specific instructions regarding every matter that is included in the Constitution.

QWhat are the areas the parties have already agreed upon?

I think there is wide agreement that there should be devolution. The Provincial Councils aren't going to be abolished. That is a political reality. It's a permanent landmark in our political landscape. Although they can be abolished theoretically, nobody is calling for their abolition today. Therefore, the best is to make them efficient. We have 30 years of experience in devolution. How do we make them more efficient?

Even in the Joint Opposition, a very few are anti-devolution. There is broad agreement. There is also a broad agreement on electoral reforms. On the issue of religion, there is wide agreement on the foremost place for Buddhism.

QWhat are the specific areas where the parties have agreed on?

As you have seen from the report, there appears to be differences on the extent of devolution. On the abolition of the Executive Presidency, the dominant view is for abolition. What was discussed by all is in the report. Anything, not in the report, hasn't been discussed. Earlier, there were about seven, eight options regarding the religion. Some were published in newspapers. That is at the discussion stage. Finally, we came down to two options. Now, it's a matter of agreeing on one of the options or modifying them.

QYou mentioned about the Provincial Council system. Earlier, you said in Parliament there could be more than one subordinate legislative body in a unitary state. How do you define the unitary state in that sense?

That is what the Supreme Court said. The Supreme Court, in the determination on the 13th Amendment, said that a unitary state doesn't mean that there can't be subordinate bodies. There can be other legislative bodies as long as they can be abolished. There can be provisions for overruling them or overriding them.

Even now the provincial councils can be abolished by amending the Constitution. The Chapter on provincial councils specifies that they can even be abolished with a simple majority if all the provincial councils agree upon. If they don't agree, you can abolish with a two-thirds majority. What I mean is that the provincial council system isn't entrenched.

QIt means you advocate a similar system?

Yes. I have no problem.

QWhen you say legislative bodies, shouldn't they have some form of autonomy?

In the 2000 Constitutions, the proposals were to go further. Today, it is a different situation. That is why Minister Dilan Perera said he liked the 2000 proposals. He said his party supports what has been proposed now. There isn't going to be any change in the power of Parliament so as to change the Constitution or to make national policies. What were the Chief Ministers of the south requesting? You can make the national policies, but get us also involved.

Also, in the guise of making national policies, you can't remove the power we have. The national policies must be made by way of legislations, not by administrative circulars or Cabinet decisions.
Q What about the concurrent list?

All the Chief Ministers and all the leaders of the opposition want the concurrent list made released. But, the Steering Committee thought that we should carefully consider the issue regarding the concurrent list. The Steering Committee isn't for the total abolition of the concurrent list.

Personally, I think it can be a shorter concurrent list.

QWhat are the exclusive areas of the Central Government?

There are no changes proposed to the subjects that are already under the
reserved list.

QWhat about power sharing at the centre?

That is very important. In all the countries where there is genuine power devolution, there is power sharing at the centre. While providing powers to the units, you will also bring these units back to the centre to share power. One drawback in the 2000 draft is that there was no agreement on a Second Chamber. If you look at issues involving Catalonia in Spain, it's happening not because of devolution. First, there is no genuine devolution. In Spain, there is extensive power devolution. But, there is no power sharing at the centre. Therefore, the units don't feel that they are part of the centre. If all these units were brought back to share power at the centre, things would have been different.
QHow are you working on such arrangements here?

The report proposed five members from each province for it, and ten to be nominated by Parliament.

QWhen you work out these proposals, what are the models you have considered?

When constitutions are made, you need to consider what has happened in other jurisdictions. That doesn't mean that if a particular provision succeeded in another country, it will succeed in ours too. If it is a failure in another country, it doesn't mean it will be a failure in our country too. We need to learn from other models. But, I don't believe in models. We have to look at what happened in other countries.

Q There is an argument that Sri Lanka is too small to have a Federal structure. What is your response?

That is an old argument. It is probably older than your whole journalistic career. Then, what about Switzerland? In such a small country, you have strong Federal features. Switzerland is much smaller than Sri Lanka. In Sri Lanka, nobody is asking for the powers of Swiss cantons. I am answering your question. What is asked for here is only devolution, not Federalism. That doesn't depend on the size of the state.

QSri Lanka is a country afflicted by separatism for 30 years. If there is any amount of power devolution, some fear it will serve as a stepping stone for the separatist forces to reach their final target. What is your view?

You are asking this question as if you don't know the reason for the ethnic conflict. Why did we have a war? You have to go to the roots of the conflict. From here onwards I will have to talk about what will happen if there are no constitutional amendments. What is the historical background of our problem? What were our leaders trying to do?

They were trying to solve the issue of sharing state power and getting various communities to govern this country. Though the LTTE was defeated, the political issue remains. That is issue is regarding sharing power. There are some people who put this very simply. I keep on saying this. I said this in 2007 at a seminar. What problems do the Tamils have? We go in the same bus. We share the same teapot. This is what one said as his response. For him, there is no problem if the same teapot is shared. When my time came, I said that was the problem. You are prepared to share the teapot, but not state power. This question has been raised from the inception. There are some people who think that there is no problem. If there was no problem, why was there a war?

You have to address the root causes of the problem, namely to get various communities to share state powers or to have access to governance at various levels.

We are proposing a third tier of Government. At the village level, people are requesting Grama Sabhas.

QYou are a left leaning politician. Some leftist politicians argue that this problem is purely a phenomenon created by economic reasons. What is your response?

Can you give me some examples?

JVP founder leader Rohana Wijeweera mentioned it analytically in his book.(Journalist's answer)

Now, the JVP takes a different view. Some people, not only people from the so called left, but also from the right, thought that this was purely economic driven. Experiences from all over the world suggest that this is finally a matter related to have access to governance, sharing governmental power. What if there is no new Constitution? What will happen if the Executive Presidency isn't abolished? On the Executive Presidency, they will be two power centres- the President and the Prime Minister. There won't be a problem as long the relationship between the present President and the Prime Minister continues. If that relationship is soured under a new President and a new Prime Minister, there will be clashes between the executive and Parliament. This has to be resolved.

On the matter regarding devolution, what if there is no settlement? The extremists, in the north, will get strengthened. If that happens, there will be radicalization of people in the north. The Tamil National Alliance (TNA), the most moderate force we have ever got, will be marginalized. We will have to deal with much more radical leaders in Parliament. That is what the opponents to the new Constitution don't want to even see. They are blind.

QHow do you view the abolition of the Executive Presidency?

People have been discussing it for 40 years. People gave a clear verdict on January 8, 2015. Now, it is up to us to implement that.
Q But, the party headed by President Sirisena himself is opposed to it. What is your response?

It is unfortunate. But, then, I heard Ministers Dilan Perera and Dayasiri Jayasekara saying that the parties shouldn't ask for the pound of flesh from the stomach. We need to find a formula, a win-win situation. I have no doubt that Maithripala Sirisena is of the same view that the Executive Presidency should be abolished; that there won't be another presidential election. That is what he said on every platform during the last Presidential Elections.

We, in the United Left Front, have proposed. In fact, our party instructed me to go public regarding this. We propose a win-win situation. We pass the Constitution on the basis that the President is elected by Parliament. We, or the parties agreeing on the constitution, should also agree on electing President Sirisena for a
second term.