---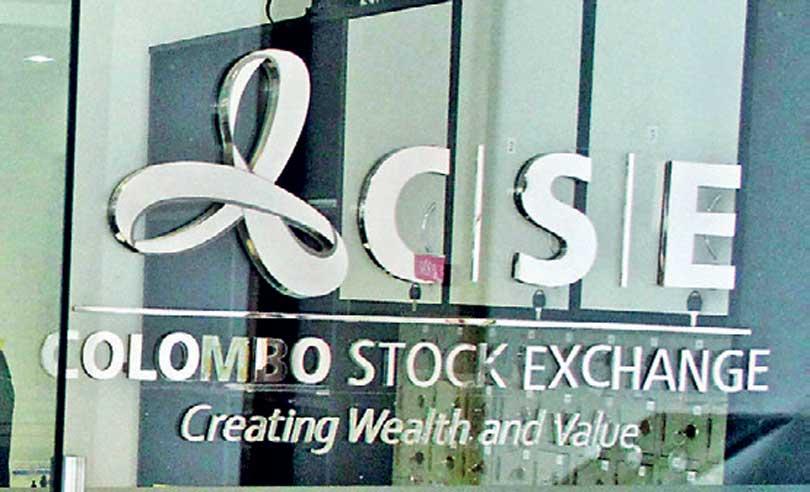 The immediate challenge would be to avoid a spike of new cases in the post- lockdown period

Sri Lanka has to pay $ 4.8 billion in debt and interest payment for this year, the largest in the country's history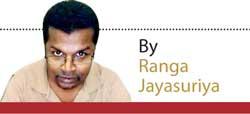 Sri Lanka would be limping back to normalcy in the coming days as much of the restrictions were relaxed, and a curfew that lasted for seven weeks was finally removed in all but Colombo and Gampaha districts, effective from yesterday.

The immediate challenge would be to avoid a spike of new cases in the post- lockdown period. Some countries,most notably Singapore,that relaxed restrictions were bombarded with a massive increase in fresh cases in their immigrant communities. South Korea which opened up after a successful coronavirus suppression campaign is also witnessing a gradual increase in case numbers.

Ensuring adequate social distancing measures in public transport would be extra difficult, even when restrictions are only partially lifted. Ensuring that public transport, especially the private buses, run with only half of the capacity as per health guidelines would be equally hard. Fewer buses would mean greater congestion.

With the collapse of tourism and a substantial decline in foreign remittance and export earnings, the economy would have to rely on the domestic demand for its survival and revival. However, people are out of pocket and disposable income has eroded. And social restrictions keep them at home, and shops closed. There is uncertainty over the fate of self-employed. Current measures would enable the economy to run at a fraction of its full capacity- though a greater economic activity would be possible in two weeks if the country manages to keep the virus under tabs.

Still, the government finances are in worse shape. That is not just because it inherited a mess from its predecessor. Some of the crucial economic decisions of the new president did not take into account the full scope of the existential economic conditions. He promised - and partially fulfilled - to recruit 100,000 unskilled youth to the already bloated public service. He slashed cooperate and personal income tax and other assorted taxes costing the government an estimated to be 1.5 per cent of the GDP in tax revenue. The public service at present has 1.1 million employees, including a good portion of an idle workforce. Forty-four( 44) per cent of government revenue is spent on government salaries and pensions.

Now President's Secretary P.B. Jayasundara has called on the government servants to donate their May salary or part of it to relieve the pressure on the country's debt management process.

Sri Lanka has to pay $ 4.8 billion in debt and interest payment for this year, the largest in the country's history.
The government requires at least Rs. 100 billion to pay the salaries and allowances of state servants," Mr. Jayasundara said in a letter to all state bodies.

Some personalities do not invoke much confidence. Mr. Jayasundara was barred from holding any public office by the Supreme Court in 2008 over a violation of procedure in the awarding of a large contract for the expansion of the Port of Colombo. In 2009, a new chief justice, a more amenable one, ruled him not guilty after President Mahinda Rajapaksa nominated him as the Treasury Secretary.

Then there is a vast network of loss-making SOEs, which are a regular drain on the state coffers. Some of them are truly resourceful and should have contributed to economic growth. Instead, they are constrained by politicisation and inept political appointees who ride the gravy-train under successive governments. The Yahapalanaya initially mooted the idea of bringing local SOEs under a holding company, similar to Singapore's Temasek holdings. However, soon Prime Minister Ranil Wickremesinghe realised it would prevent the government from rewarding the political stooges with plum positions at the expense of people's tax money. The proposal never took off the ground.

The economy stagnated during the Yahapalanaya. Sri Lanka's GDP per capita in 2019 was $ 3,852, down by $ 200 from the previous year due to the collapse of the rupee. In nominal dollar value, the GDP per capita in 2019 was only $ 10 higher than $ 3842 recorded in 2015.

The current government inherited a rotten economy. But it should not be an excuse to wallow in that and try to blame its predecessor for all the economic maladies.

Obviously, the global economic fallout of the COVID-19 pandemic has made things worse. Two key pillars of the economy, foreign remittance and tourism, which grew holistically without much government input are ravaged. The revival of the economy in its old self is no longer sustainable in the new realities of the post-COVID-19 world.
The economic shock of COVID would also help the government hide the structural problems in the local economy that have been holding it back. The Covid fallout has also guaranteed a more sympathetic hearing from global lenders, and a financial lifeline to ride off the short term cash flow problems.

Calls for debt relief would also receive a more favourable response than it would have got before. (though, the government had been lobbying for a debt moratorium from major bilateral lenders even before the COVID-19 hit the economy) .

However, this sympathy should not be a reason for the government to ignore the structural problems of the economy. Failure to fix them has made the local economy extra vulnerable.

Navigating the immediate economic troubles of COVID-19 would not be much of a problem. Sri Lanka has already managed a prolonged lockdown without being a spectacle of police brutality and pain and suffering of the most vulnerable of our communities, as some of our neighbours in South Asia did.

However, fixing the economy requires a long term strategy and political will and perseverance to stick to it, despite the inevitable negative vibe and opposition from the public, trade unions and local industries.

How the government would forge ahead, if ever, is yet to be seen. The President has instructed his economic task force to focus on bringing in new investment to the Colombo Port city and Hambantota EPZ, promote investment in tertiary education opportunities at home to stem the foreign exchange outflow and manufacture medicine locally.

To be successful economically in the long term, the government should create conditions that are investment-friendly, cut down bureaucratic red tape and generate policy consistency. Yahapalanya was a monumental failure in each of these counts. Despite much of misgivings in his government, for one thing, Gotabaya Rajapaksa is an umpteenth time-efficient administrator than his predecessor.

He should be able to make a red tape - prone system and government apparatus work if he put in place an effective regime of sanctions and rewards. He might have to fight the economic war – in the same way, his one-time army commander Sarath Fonseka made his generals fight the last Eelam war - with ruthless efficiency, with goal achieving being the primary and abiding consideration.

Any economist would tell Sri Lanka's current investment laws, land laws, labour regulations are out of place and a drag on the economic modernisation. The bloated government service and antiquated thinking and structures are a liability. Previous governments have hesitated to fix these problems.

Covid-19 pandemic creates permissible conditions and a sense of urgency for a new economic order. The president should make use of this opportunity.
Follow @Rangajayasuriya on twitter