---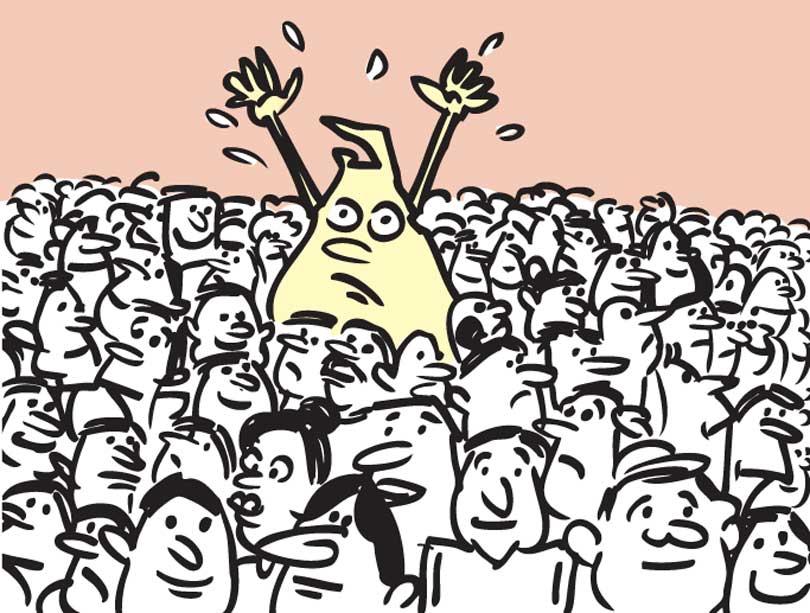 In Sri Lanka, the population issue has become a crisis not because of overpopulation but due to baseless allegations that a doctor had sterilized hundreds of women or girls after caesarian section births. In any event, in most countries, fertility levels are declining rapidly. The allegations were made largely by the black media or fake media which are apparently misusing the freedom given by the 19th Amendment. United States President Donald Trump, described by Britain's US Ambassador as "inept, inefficient, incompetent and ill-informed" often goes to the extent of describing the free media as the fake media or a public enemy. But in Sri Lanka it is not a Trump issue but a case of certain media sections acting with political agendas and trying to even provoke racial violence between two communities.

It is in this backdrop that we join the United Nations Fund for Population Activities (UNFPA) in marking World Population Day on Thursday July 11. According to a UN report issued last month, by 2050 there will be some 9.7 billion people living on the Earth. The overall growth rate will continue to fall, but more countries will have to adapt to the consequences of an ageing population.

The world population prospects 2019 estimates that the next 30 years will see the global population add an extra 2 billion people to today's figure of 7.7 billion, and, by the end of the century, the planet will have to sustain around 11 billion.

The report says India is expected to show the highest population increase between now and 2050, overtaking China as the world's most populous country, by around 2027. India, along with eight other countries, will make up more than half of the estimated population growth between now and 2050.

In all, the population of sub-Saharan Africa is expected to practically double by 2050.

However, growth in these countries comes against the backdrop of a slowing global fertility rate.

In 1990, the average number of births for a woman was 3.2. By this year it had fallen to 2.5 births for a woman and, by 2050, this is projected to decline to 2.2 births.

The population size of more and more countries is actually falling. Since 2010, 27 countries or areas have seen a drop of at least one per cent, because of persistently low fertility rates. Between now and 2050, that is expected to expand to 55 countries which will see a population decrease of one per cent or more, and almost half of these will experience a drop of at least 10 per cent, the report adds.

The UNFPA says the day seeks to focus attention on the urgency and importance of population issues and was established by UNDP's Governing Council in 1989. Current estimates indicate that roughly 83 million people are being added to the world's population every year.

UNFPA increasingly devotes resources to country-led efforts, placing emphasis on country-focused and country-led implementation to achieve improved results, at the same time addressing mutual accountability and strengthening harmonization and alignment.

UNFPA works to support family planning by, ensuring a steady, reliable supply of quality contraceptives, strengthening national health systems, advocating for policies supportive of family planning and gathering data to support this work.

Sri Lanka also needs to go beyond mere family figures, whether it is a small family or a big one – and bring about a more equitable distribution of wealth and resources, a green economy and sustainable growth rates.

The government must ensure, through a restructuring of the social order, that the family has sufficient nutritious food, proper shelter, clothing, adequate healthcare and education facilities, so that the children, whether one or five will be able to lead a healthy life, be well educated and have a well-paid job so that they could play a major role as citizens, instead of dying in a polluted world.