---
Swamped with the worst garbage crisis in Colombo, President Maithripala Sirisena ordered the Megapolis and Western Development Ministry to find an effective, long-lasting solution at a time when local government authorities are defunct and Dengue epidemic in its deadliest shape. Daily Mirror interviewed subject Minister Patali Champika Ranawaka to be acquainted with the ministry's fresh initiatives to overcome the crisis. Excerpts of the interview: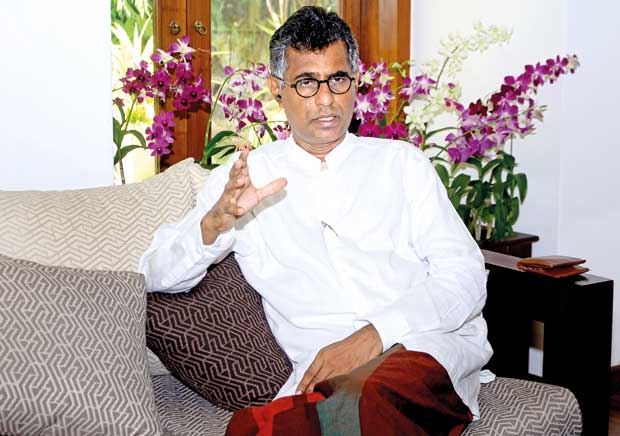 "Within the next 30 days, we will set up a hotline to receive people's complaints over the garbage issue"
Disposal of waste has become a grave issue in the country. What is the legal background for waste collection and disposal and who is responsible for them?
As per the law, it is the local authorities that are responsible for collecting and disposing waste. These include Pradeshiya Sabhas, the Colombo Municipality and other municipal councils.

President Sirisena gave you six months to resolve the garbage crisis. Do you think the time given is sufficient to make a difference?
I have been tasked with handling the waste collected by the CMC, and the process is now underway. There are three obstacles facing the garbage issue. The generation of garbage is increasing due to urbanization. Packaged food and other items are creating a growth in garbage generation compared to the past.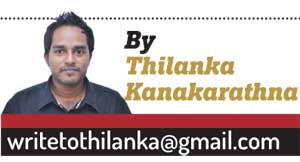 The first obstacle we face is the collective social attitude; public protests against all initiatives taken by the government or local authorities. For instance, in 1996, when the then Colombo Mayor Karu Jayasuriya attempted to have a sanitary land in Meepe with the help of the then Urban Development Minister Indika Gunawardena and the World Bank, public protests led by the SLFP, JVP and particularly MP Dinesh Gunawardena stopped this initiative and as a result, Jayasuriya lost the Provincial Council election held three years later.
Three incineration plants soon

Community centres to lead garbage collection and segregation

Court cannot overrule President's decision

People should be more supportive

As the previous Environment Minister, I tried to put up a sanitary landfill, a chlorinated one, in Padukka for garbage collected in Colombo. However, most of the councillors and other politicos protested against the move. It was only after we held an awareness campaign on this subject that they agreed to the undertaking. Finally, the then Urban Development Minister Dinesh Gunawardena gazetted the said compound as an area belonging to the Urban Development Authority, thereby bringing the entire process to a standstill.
Later, we found another place in Dompe, but it is only a sanitary landfill we have in operation now. If we were allowed to continue our work in Meepe in 2008, there would be no Meethotamulla, Bloemandhal, or any other garbage dumping site. The second concern is the legal aspect. The problem is that although the Local Government Authority Act empowers local authorities, there are times when they have failed even to handle their own garbage. The CMC is an example of this. Although the total population in Colombo stands at 650,000, nearly one million people commute the city, thus mounting the garbage collection to a whopping 700 metric tons, twice of what is generated by the residents of Colombo.
Hence, the CMC is unable to handle the situation. This is where Provincial Councils come in. As there are no elected local government representatives, they now come under the purview of Provincial Councils. Therefore, these entities should also be held responsible for this crisis. Unfortunately, not a single government authority is capable of addressing the issue. This is why I keep suggesting a new authority titled 'Municipal Waste Management Authority,' which will be the only authorised body handling the issue.
The third problem is fiscal feasibility. To collect one kilogram of garbage, we need Rs. 6-8 and in order to dispose it properly, we need another Rs. 10-12, which is Rs. 16- 20 in all. No one is willing to pay that. Each individual in highly-urbanised areas generate 1kg of garbage a day. So no one is there to pay for their garbage.

Lately, you informed the media that garbage collected in Colombo included garbage from other areas. You said kitchen waste was found in effluents released by business establishments. What are the measures you suggest to stop this menace?
We witnessed this in buildings belonging to the government. People bring their garbage from home and dispose them in their office. We have inquired about this from maintenance workers and directed them not to allow people bring garbage from outside.

What are the infrastructure facilities already available to combat the garbage crisis? What more do you need?
Technically, we need to have a proper waste collection system. We have already increased the frequency of it. There are three types of garbage -- biodegradable waste (kitchen and food waste), recyclable garbage (pure polythene, cardboard and paper) and soiled polythene (pampers, sanitary pads and bits clinical waste). Out of these, biodegradable waste can be simply converted to compost. Now we are developing infrastructure for a proper garbage collection scheme. The details of this will be given to the people and relevant institutions. It will be monitored by the Environmental Police, and the Army will oversee the process.
Meanwhile, the Colombo Beautification Unit will take stringent measures against those who do not abide by the directive.
We have also earmarked a huge land in Kerawalapitiya which will be used for composting. We are now receiving 400 metric tons of biodegradable and 100 metric tons of recyclable waste each day. Also, we have a different place to dispose clinical waste;
nearly 10 tons of waste collected from hospitals is burnt here.
We will have three incineration plants soon; constructions will commence on August 10. The final disposal site in Aruwakkaru is not meant for garbage collected in Colombo, but for those collected from the North Western Province. As it is a sanitary landfill like the one in Dompe, there is no fear of any environmental damage.

What did you gather from the discussions held with local government authorities as far as this issue is concerned?
The country is crammed with issues, especially Colombo. First, the CMC is having an issue in finding a garbage disposal site. After the Meethotamulla garbage dump collapsed, relevant government entities were not allowed to dump garbage in Karadiyana. Later, they moved to Seeduwa where they faced serious public protest. Then they moved to Dompe and yet again, public protests halted them from disposing garbage there. Next, they moved to a private land in Muthurajawela and the judiciary banned them from dumping garbage there as well, making them helpless and hopeless.

As such, garbage kept piling up. There was no place to dispose them and even though they had appealed to the people to segregate waste, all they got was unsegregated waste which was rejected by garbage collectors. So people resorted to disposing garbage haphazardly as there was no political authority to stop this nefarious act.
"When we start generating energy, it means we are making more money. But at the end of the day, we cannot use waste to generate net energy"
We are in the process of addressing these grave concerns. Within the next 30 days, we will set up a hotline to receive people's complaints over the garbage issue.
Also, we will establish community centres (Praja Mandalas), consisting 500 people selected by the CMC as well as the Environmental Police, to lead the collection and segregation of waste in government buildings, private institutions and other establishments.
We will have a tracking system installed in each garbage truck. As at now, the Colombo Beautification Unit engages in two inspections a day; one from 4.00 a.m. to 6.00 a.m. and the other from 3.00 p.m. to 5.00 p.m.
The unit reports directly to the collectors and control centres so that we can identify the places where garbage has not been collected. If the collectors fail to attend to these complaints, they will be fined. We are also establishing proper composting sites which will be operative from the first week of August. At least now, two thirds of the waste will be made into compost or will be recycled. The remainder will be attended to, when the incineration plants are active.
Previously, garbage simply dumped in Meethotamulla. Colombo was cleaned and cleared, but there were four garbage mountains in Karadiyana, Meethotamulla, Manelgama and Peliyagoda.

Colombo is labelled as a city filled with domestic waste. As this unfortunate situation could possibly worsen day-by-day, this fast-developing city could be threatened with clinical waste, shredded tyres and sewage sludge. What are your thoughts?
We have already established a burner to burn the clinical waste from hospitals. The other waste will also be incinerated properly. Whatever cannot be reused and recycled will be burnt in the three incineration plants that will be set up soon.

Is burning clinical waste the best solution?
Burning clinical waste at high temperature is the only solution, and there will be no health hazard from it. However, burning clinical waste at low temperature would pose serious health problems.

Compact power is used by local waste-to-energy plants to dispose garbage that cannot be recycled. This is practised in many parts of the world including England. Why hasn't Sri Lanka adopted such a mechanism? After all, this is a money-making machine.
I would like to reiterate that we are planning to develop what are known as 'Incineration Plants.' Also, we are segregating waste to make compost, and recycling and dumping garbage in sanitary landfills. The only concern is that the countries which follow the compact power concept charges people a 'Tipping Fee' for each ton of garbage, meaning people pay for the waste they generate.

So why not make money out of garbage?
We do, actually. Compost is money, as is recycling. When we start generating energy, it means we are making more money. But at the end of the day, we cannot use waste to generate net energy. For instance, in Coal, the energy content is fivefold than of normal garbage. So it is not for power generation.

Are you aware of the standard practice followed in waste disposal in developing countries?
It is simply to dump. The most economical way to handle this is to have a sanitary landfill. This is the practice followed by most of the low and middle income countries. High income countries use incineration plants.

Is it not a mutual responsibility where the public too have to support this healthy initiative?
Indeed. People should change their 'not in my backyard' attitude. This is their waste. Not only should they segregate their waste, they should pay for it too. We expect them to acknowledge our genuine efforts and extend a helping hand for this worthy cause.

How are you going to direct the people to this social responsibility?
We will organise awareness programmes in Colombo. People should reduce their waste. Maybe they can make use of reusable products. They should be held responsible for their own waste.

The Central Environment Authority (CEA) imposed a ban on polythene, lunch sheets, rigifoam boxes and shopping bags with effect from September. Do you consider this as a positive move?
I think it's about time we do away with lunch sheet and go back with reusable lunch boxes. However, I believe a total ban is not possible right now. It should be implemented phase by phase.

How does this affect collected garbage?
There is a huge impact. Polythene has become a major concern as it is difficult to be recycled. It is also responsible for the prevalent Dengue epidemic as it creates a conducive environment for mosquitoes.

A court order was issued preventing the dumping of garbage at Muthurajawela. Is it not a land owned by an authority that comes under your ministry?
No. It comes under the purview of the Wildlife Department. And I must say that the judges and court should give us a solution before they issue such a ruling. Why Meethotamulla? It was because of former Chief Justice Sarath N. Silva who ordered the CMC to dump garbage there. The court should not interfere with all these issues. Courts can prevent garbage being dumped in environmentally-sensitive areas, but are not the authority to do so. The president gazetted garbage collection as an essential service and it has been approved by the parliament. The court should adhere to that.

So what you infer is that the court should also support the process?
Certainly. No one can stop garbage collection and dumping.
Finally, what is your message to the public?
People should change their attitude. They should be more supportive. There is no other way to handle this dilemma. Every state and private sector attribute should be aware that this initiative protects our environment and our lives. Dengue is spreading like wildfire because of this issue. If we don't address this problem effectively, we will be digging our own graves in
garbage dumps.
"The president gazetted garbage collection as an essential service and it has been approved by the parliament. The court should adhere to that"
Pic by Waruna Wanniarachchi