---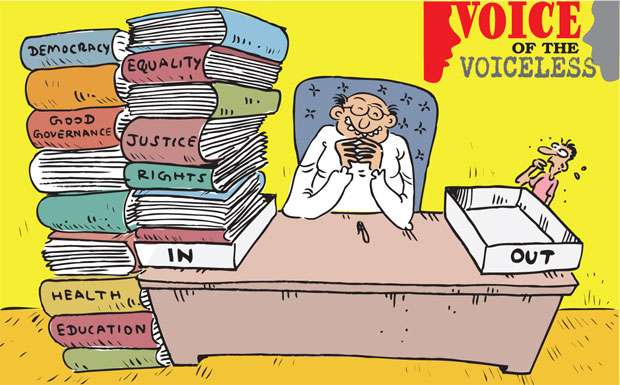 PROCRASTINATION is the name of the game, a game that is well played in our island country home!!! Whether it be Politics, Elections, Bringing Criminals to Justice, Building Bridges, or Planning Equitable Distribution of Wealth, Making Schools available to All Children, Giving Equal Opportunities to every Sri Lankan, especially the differently abled in order to give them a sense of belonging, a sense of self-worth!!! No matter what, it is always a waiting game!!! It is time our Politicians realized that Procrastination is the biggest thief of time and that there are seven attitudes that Block Abundance, Justice and Good Governance!!! QUOTED HERE UNDER:
The Thief !
PROCRASTINATION is the biggest thief of time, so don't delay as if you had a thousand years to live!!! Remember tomorrow may never come!!! INDECISION is the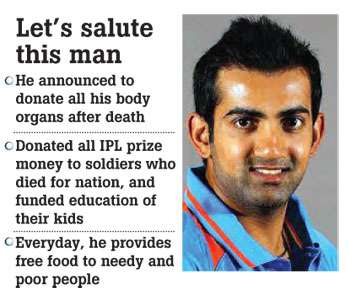 greatest thief of opportunity!!! Nothing is more expensive than a MISSED OPPORTUNITY!!! Don't delay, DECIDE!!! SELF-JUDGEMENT - be kind to yourself, never compare your weakness to someone else's strength!!! Be kind to yourself, you are God's highest form of creation, you are His Masterpiece!!! OVERTHINKING – stop OVERTHINKING!!! You are only creating problems that aren't there; you can't control everything, just let them go!!! ENVY is the art of counting your neighbours' blessings instead of your own!!! Don't be at the losing end, count your blessings instead!!! SCARCITY MINDSET, Nature is an inexhaustible storehouse of riches; the supply will never run short; don't try to create wealth with poverty thoughts, Let the idea of abundance dominate your mind first; as you think so you create!!! VICTIM-HOOD, you will not enjoy the limitless supply of blessings if you are stuck in the state of VICTIM-HOOD!!! You are not a victim; Rise up, you always have a choice; be a blessing instead!!! It is all in the state of mind OR these 7 attitudes would not serve you at all. Life is too short; be aware of its presence and never ever let them roam free in your mind!!! Courtesy of Julius Sevilla!!! Strategic Life Coach!!
Justice - What prevents bringing them?
Procrastination in the larger scheme of things in our country is mainly focused on the inordinate delays in bringing criminals to justice!!! Aloysius and Palisena have already been released with heart-rending excuses given; while Mahendran is still roaming free!!! Where in the name of Justice is all this procrastination heading??? Billions are at stake here and nothing is being done!!! Jaliya is the other issue, again with no action taken to bring him back!!! WHY IS THE BURNING QUESTION??? It doesn't end there though, what of UDYANGA WHO TRANSFERRED Rs.72mn from Colombo to Dubai??? CAN OUR COUNTRY HONESTLY AFFORD TO FORGET ALL THESE BILLIONS WHEN MILLIONS OF PEOPLE HERE ARE STRUGGLING ON THE POVERTY LINES AND NOTHING IS BEING DONE ABOUT THEM???
Salutes Gautam Gambhir
I was asked if I had one second to SALUTE THIS MAN! Apparently, he announced that all his body organs were to be donated after his death!!! That all IPL PRIZE MONEY be given to soldiers who died for the nation and funded education given to their kids!!! Apparently, every day, he provides free food to needy and poor people!!! This selfless Hero, Gautam Gambhir has never got any media attention; so I am proud to start his story now!!! Let this post go viral it is worthy, very worthy of emulation!!!
These data are based on 3737 entries in the past 18 months from 410 different contributors. Last update: January 2019 Our data for each country are based on all entries from all cities in that country.
THE VOICE