---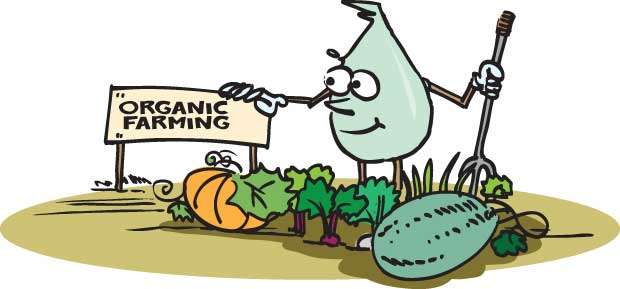 Agriculture has been a part if not the heart of Sri Lanka's civilization for thousands of years. But in recent decades, the excessive use of imported chemical fertilisers, pesticides and weedicide has created a crisis where most people most of the time take a little poison with their meals. Experts say this is largely because the soil has been polluted by the excessive use of imported chemicals and even the ground water is known to have been poisoned. The experts also say this may be one of the causes for the kidney disease epidemic in the North Central Province and other areas.
In recent years the government and organic farming movements have been trying to persuade farmers to use organic substances like cowdung fertiliser. The government intensified its effort to promote organic farming specially after virtually all countries signed the 2015 Paris climate change agreement but hundreds of farmers appear to be reluctant to switch to organic farming apparently because the imported chemicals often provide higher yields of rice and other grains, vegetables and fruits, though they come with a little poison. We hope that in the major development projects launched recently—including Gamperaliya, Grama Shakthi and the Enterprise Sri Lanka—the government while introducing new technology will also push for organic farming instead of giving into vested interest linked to multinational chemical fertiliser companies.
If we need an example, the Indian state of Sikkim provides it. Sikkim became India's first fully organic state in 2016. It took the state 13 years to fully implement organic farming since the idea was mooted in 2003, the Press Trust of India (PTI) says.
2016 turned out to be a great year for Sikkim as it became India's first fully organic state besides being adjudged the cleanest state, overall best in education and tourist destination while the famed Kanchenjunga National Park was inscribed in the UNESCO World Heritage List, PTI adds. Around 75,000 hectares of agricultural land was gradually converted to certified organic land by implementing practices and principles in terms of guidelines laid down in the National Programme for Organic Production.
Sikkim was adjudged as the cleanest state in India by the National Sample Survey Office (NSSO) in September 2016. The result was announced by Union Rural Development Minister Narendra Singh Tomar based on a survey for 2015, according to PTI.
However Britain's Guardian newspaper reported last year that Sikkim's organic revolution was at risk as local consumers were failing to buy the products. With 66,000 farmers' livelihoods at stake, concern was growing over the Indian state's organic farming experiment, with locals reluctant to pay higher prices.
The Guardian in its report cites the dilemma of one farmer, "It is mid-morning, and Amrit Pradhan is repositioning the tomatoes on his market stall in Gangtok of the Himalayan state of Sikkim. He says people often want the biggest, reddest fruit. He tries to tell them, the flavour was in the smaller ones, but they don't want to know. The Guardian says, Pradhan is one of Sikkim's 66,000 farmers who are part of a far-reaching experiment. Since 2016, the state's farmers had become 100% organic – their produce was free of chemical pesticides or genetic modification. It also means their fruit and vegetables are smaller, less colourful, and more expensive than the imported, non-organic produce from the city of Siliguri in the neighbouring state of West Bengal.
According to the Guardian, in 2016 Prime Minister Narendra Modi lauded Sikkim for its organic farming, a programme that had gradually been rolled out across the state since 2003 by its chief minister Pawan Kumar Chamling. Winning a fifth term in 2014 allowed him to oversee the organic project from start to finish.
In 2016, Sikkim's state government made the use of chemical pesticides a criminal offence, carrying a heavy penalty of 100,000 Indian rupees and up to three months in jail. According to Dr. S Anbalangan, executive director of the government-led Sikkim Organic Mission, it is part of Mr. Chamling's wider vision for sustainable commerce in Sikkim.
In Sri Lanka the consumer also needs to play a major role for the success of organic farming. People would like to buy a big red tomato without a spot or wrinkle unaware that so many chemicals have been sprayed on it to the extent that even an insect fears to touch it. Consumers need to be responsible eco-friendly citizens and ensure that the rice or grains, vegetables or fruits we buy have not been sprayed with imported chemicals, some of which are toxic.