---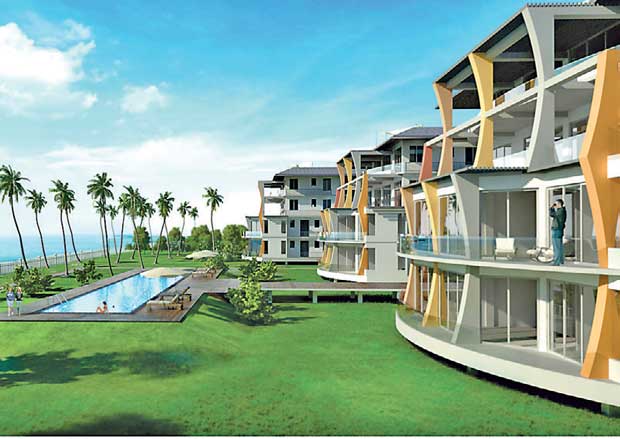 ICC Developers (Pvt) Ltd announced the completion of the main structures of its newest venture, 'Oceanfront Condos-Nilaveli'.
Situated in Trincomalee; home to the 2nd largest natural deep-water harbour in the world, this establishment promises to be the most anticipated luxury condo living in Sri Lanka.
Set on the beautiful coast of Trincomalee spanning across a picturesque beach front, the rooms and penthouses are all built to give every resident an uncompromised pristine view of the mesmerising blue ocean. In addition, the developers have taken great care in utilising only the best of material and amenities to provide their customers a second-to-none facilities and experience.
Tucked away from the hustle and bustle of Colombo city, the Phase 1 of Oceanfront Condos comprises of 4 towers with 54condominiumsset in 4 identical buildings and is an ideal hide-away from a hectic routine of daily life, and is also the perfect haven to call one's home.
With construction of phase 1, having begun in June 2016, the property had sold over 20 units prior to its soft launch in August 2016. Due to the high demand and the positive feedback received from the public, ICC, has now commenced on Phase 2 of the project, including two additional towers to the existing property.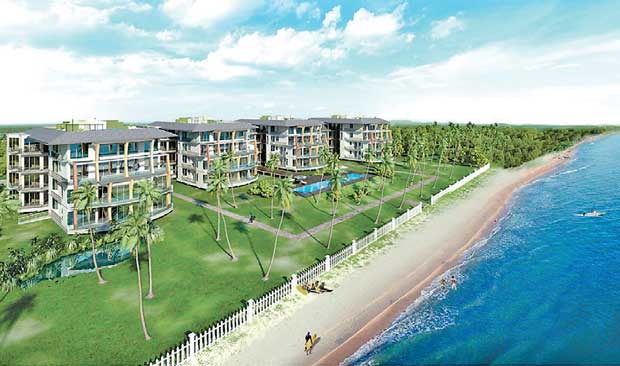 Whilst instilling their in-depth experience and expertise of having constructed numerous 5 star boutique hotels and resorts into the extension of the project, the developers will also focus on high quality finishes to the Condos. Glass railings in balconies with unhindered view, wooden bedroom floors, timber decks, café, swimming pools, laundry and housekeeping services to name a few. In addition, the developer will provide value-added services such as rental management and maintenance of the units, for those aspiring to own 'Oceanfront Condos-Nilaveli' as an investment tool.
Established in 1980, the International Construction Consortium (Pvt) Ltd (ICC), is a leading Sri Lankan general contractor with multi-sector capability. Possessing over seven major divisions such as projects development, infrastructure development, building construction, water supply and sanitation, road and bridge construction, property development and international projects, ICC is at the forefront of precast building technologies.