---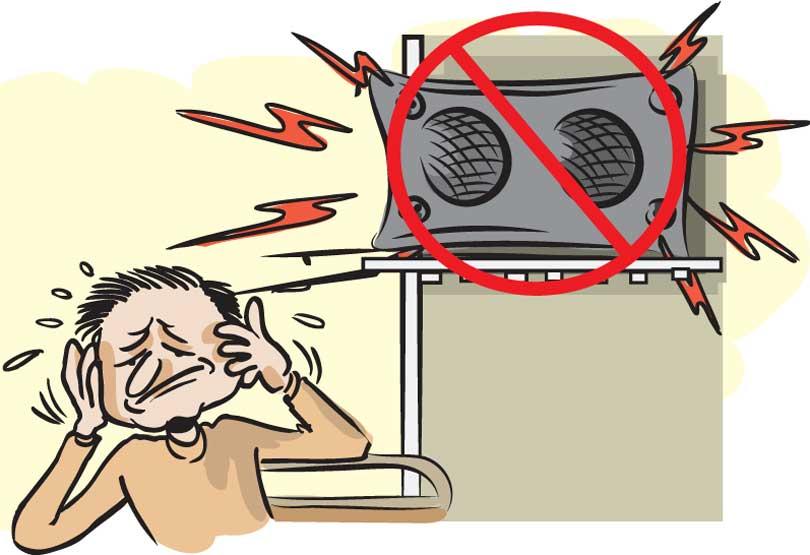 The Government's January 15 deadline for bus operators to turn down the loud music in buses would be a welcoming move for many passengers who have been 'suffering' due to the taste of music enjoyed by most drivers and conductors. Transport Minister Mahinda Amaraweera has directed more than 20,000 private buses operating on Sri Lankan roads to voluntarily reduce the volume, and that if not he would seek assistance of the law.

The Minister has given an option to the bus operators by offering a free compact disc with a playlist of 1,000 Sinhala, Tamil and Hindi songs to be played in buses or to completely turn off the radio or music players. The selection of 1000 songs made by the National Transport Commission (NTC), which regulates private buses, is yet to know the preference of the passengers, but it is most likely that they would not suit the taste of most drivers and conductors. Whether the most vociferous bus conductors would like the music proposed by the Minister or NTC is yet another question that begs an answer.

With the past experience it is highly unlikely that the drivers and conductor would follow the Minster's directions; scheduled to be enforced in a weeks time. There have been many attempts by previous Governments to 'discipline' bus drivers and conductors, but they have been unsuccessful. Earlier the Government passed regulations to issue tickets to every passenger and had introduced a uniform for both driver and the conductor, but these directions have hardly been followed in many buses plying around the country.

The type of 'music' enjoyed and the physical and mental states of drivers and conductors seemed to have a close connection. Recent news reports revealed that 25 percent of private bus drivers were driving under the influence of various drugs including 'ganja' or cannabis and different other drugs and pills. The news came from none other than the President of Lanka Private Bus Owners' Association (LPBOA), Gemunu Wijeratne. He told the media that most accidents took place due to bus drivers falling asleep after consuming various drugs. What Wijeratne said was quite evident with the conduct of some of the conductors who have no respect for the passengers and are often quarrelsome.
These grave issues have led many people give up on using public transport and drive their own vehicles at the cost of an extra expense

It is not a secret that some conductors are a menace to female passengers and at times behave in a way that could amount to sexual harassment.

These grave issues have led many people give up on using public transport and drive their own vehicles at the cost of an extra expense. This has led to even worse problems like traffic congestion on the roads and also unnecessary air pollution.

As we observe the grave problems related to public transport go beyond this loud music and they need major social, political and economical changes in the entire transport system. Let alone comforts offered in many other countries, having a decent transport system for several millions of daily commuters who go to their respective workplaces in Sri Lanka is just a distant dream.
Coming back to the music in buses, unlike a few years ago almost every passenger is carrying not only a music store and a radio, but a television in his or her mobile phone. Why should the passengers be forced to listen to the music of bus drivers and conductors and forced to watch what they dislike watching ?

Let the passengers decide on what they should listen to and what they should watch or else choose to do nothing at all and just enjoy the journey. This choice is the right of every passenger, hence it has to be respected!